Strategy, Creativity, Social Media Integration, Brand Positioning, Retail Marketing, In-Store Marketing
Yes Is More for Retail Marketers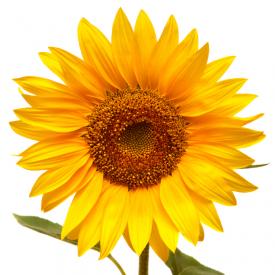 Hey, 2015. What are you all about?
According to the traditional 12-year Chinese cycle, you're the "Year of the Goat." Fashionistas have breathlessly predicted that you are gingham, gingham, gingham! Even the Home Gardening Association has an idea for you; how does "Year of the Sunflower" sound?
Lots of good choices. But I've got one more, specifically for retail marketers. Let's make 2015 the "Year of Yes."
The retail business continues to evolve; new technologies and empowered, informed shoppers are driving an industry reinvention. The landscape is ever-changing, the pace is breakneck and the stakes are high. What's a retail marketer to do? Say yes.
In this dynamic environment, marketers must do more than simply respond. They have to innovate, provoke, experiment and instigate. They have to try something new, something frightening, something untried.
As a start, here are ten things retail marketers should affirm in 2015:
1. Try an idea you've said no to before. Circumstances and expectations change. Reconsider. What wouldn't work then may be a huge success now.
2. Gather customer feedback. Shoppers appreciate the opportunity to share their opinions. They're not shy. And don't be afraid of what you learn; this is your roadmap for moving forward.
3. Act on customer feedback. It's not enough to collect information. You have to do something with it. (And customers love knowing they've been heard.)
4. Say yes to an active social media commitment. Shoppers are online, seeking and sharing information. Not being there to interact with your customers is a mistake.
5. See setbacks as learning experiences. The retail marketer who will redefine a mistake as knowledge gained is one who steadily moves forward.
6. Try new things. Risk equals reward. "It's never been done before" is not a dealbreaker, it's a challenge. It shows when you're fearless.
7. Borrow approaches from other industries. Look at the banking, technology or hospitality spaces and adapt marketing strategies that are working for them. How are they engaging customers? What technologies are they embracing? How quickly do they move?
8. Go all in with omnichannel. Because it is no longer an option to say no. Shoppers expect brand and experience consistency across disciplines and platforms.
9. Say yes to visual stimulation. Shoppers want to be engaged and entertained; retail theater needs a set. Don't underestimate the huge impact smart signage and intriguing display can have in creating a backdrop for your customer experience.
10. Partner up. Demonstrate an understanding of the shopper's lifestyle and present your brand in a real-world context using strategic partnerships. Look at complementary brands, community organizations and local artisans to build up displays, events and promotions.
11. Give more than is expected than is expected. A bonus for the shopper. And a bonus for you.
Ready to connect to your customers in a more meaningful way?
CONTACT OUR TEAM