Pop-up Retail
Zen and the Art of Retail Pop-up Promotion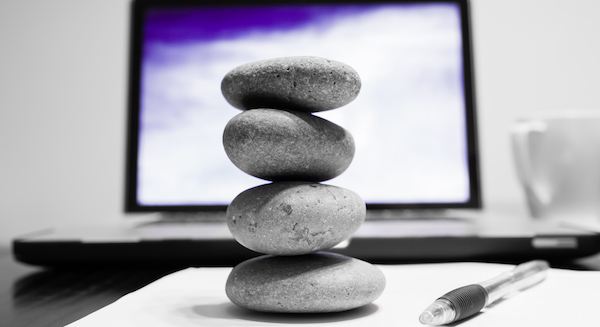 What if you threw a retail pop-up and no one came? If a retail marketer falls in an empty pop-up, does he make a noise? What is the sound of no hands clapping? Thought-provoking questions. And terrifying to those whose job it is to drive retail pop-up promotion.
Let's say you've been extraordinarily mindful in creating and building an astonishing pop-up. Your next riddle: how to get the word out so that your event is teeming with happy shoppers on opening day. You're goal is draw the masses and get them crazy enthusiastic. You know, like when the monkey mind takes over, filling your head with ceaseless chatter created by thousands of competing, critical voices.
(No? Just me? OK, then. Just let me grab a couple of cleansing breaths.)
To draw an audience that energetic and eager, social media must be the cornerstone of your retail pop-up promotion plan.
Shoppers communicate, show off, seek advice, share jokes, commemorate events and visually document their lives on social media. It's word-of-mouth marketing for the digital age. And it works.[bctt tweet="To draw an in-touch and energetic audience, social media must be the cornerstone of your retail pop-up promotion plan." username="MeetMrPopUp"]
Here are five ways social media can amp up your retail pop-up promotion campaign: 
Offer Sneak Peeks
People love to feel like they are part of an exclusive club, which is why you want to offer them some advanced viewings of the products and events you are offering in your pop-up store. Post pictures and videos of items on your social channels, giving your followers a quick and convenient way to see the goods before the rest of the world.
Video messages are also good ways to extend "see it first" Invitations to VIPs, Influencers and traditional media.
Target the Local Community
Social media is an excellent way to organize people for local events.
Let your followers know about your pop-up shop and use local keywords, such as the name of the location where you are opening for business, to bring the story "home." Use a strategic mix of hashtags and geotags to make special offers to locals or those in a specific vicinity. Instagram and Twitter have these features – and others – that make them powerful tools for making timely connections.
Influence the Influencers
Who are the key influencers in your area of business? Teenaged fashionistas, renegade chefs, pop stars, bespoke designers, digital wizards, super moms – they're all great influencer candidates, as long as they logically represent your brand and have a strong online following.
Reach out to them with samples to review; they may showcase them in upcoming posts and shine some light on the upcoming pop-up. Give them advance event photos to share with their followers. Invite them to the pop-up as VIPs and have them report live from the event.
Encourage Checking In
Make sure to build social media check-ins into your retail pop-up promotion. Encourage guests to check in with their social media accounts when they visit the pop-up. Reward their participation with access to exclusive products or through real-time contests.
Social currency – Tweets, Likes, Check-ins and Snaps provided as payment for goods and services – is another great way to reward those who share their location (YOUR location) with friends.
Stream Video
Facebook Live, Twitter and Snapchat are ideal for boosting real-time interest in your pop-up shop. (Video will account for more than 80% of all consumer internet traffic by 2020.)
Announce to followers that you're about to go live, and then show them what they're missing. Sell your story well and your followers will tag their friends, pulling them into the experience.
You can demonstrate new products, announce limited-time promotions and broadcast pop-up happenings like fashion shows, performances and demonstrations.
Ready to connect to your customers in a more meaningful way?
CONTACT OUR TEAM