Barnes & Noble
If you were to remove every book and fixture from a Barnes & Noble store, what would remain would be the result of our seamless month-to-month and year-to-year production of signage and displays. Medallion has created, delivered and inventoried over 7.5 million signs and displays to more than 600 B&N retail locations, which is no small task.
For more than 25 years, the premier bookseller has depended on our retail marketing expertise to ensure their signage and display programs are engaging with shoppers and selling! Beginning with initial creative concept and art assets, we design, digitally prep, print, manufacture, fulfill, inventory and ship thousands of signs and in-store displays every year.
We handle it all, from the show-stopping to the direct and informative. And we're far from done.

Monthly Sign Kit
Our work can be playful, but it's a serious endeavor. Medallion Retail produces several monthly sign kits for B&N, and each can be comprised of 250 to over 1,000 in-store materials to deliver a cohesive and unified brand message. Every sign is color matched, printed on the most suitable substrate and rigorously examined before being packed and shipped. Quality is expected and delivered month over month.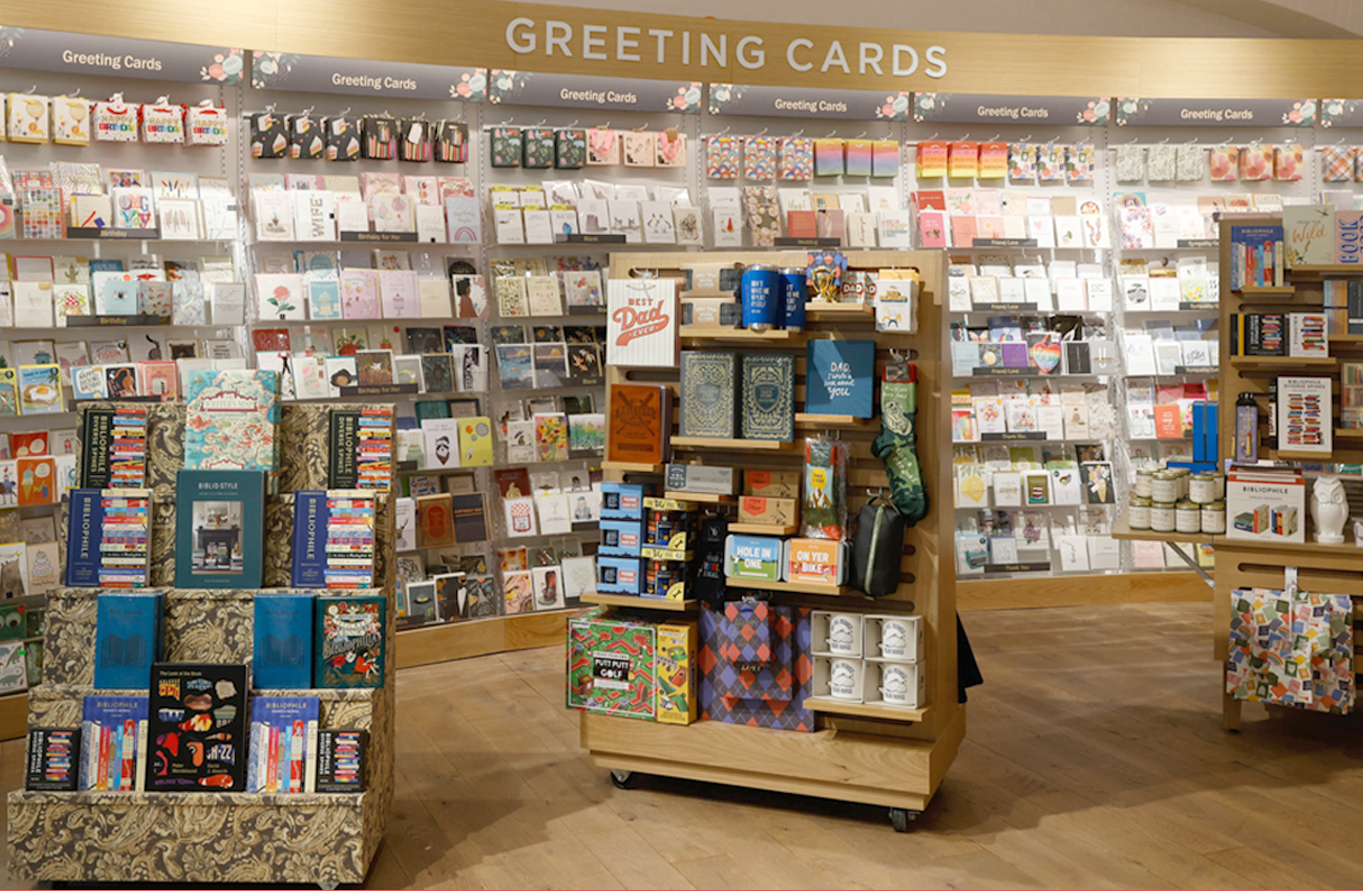 Enhancing the Greeting Card Experienceto Improve Customer Engagement
Medallion Retail implemented a new signage strategy by employing design elements such as vibrant colors, compelling imagery and concise messaging to enhance the attractiveness of greeting card signage, increasing the likelihood of card purchases.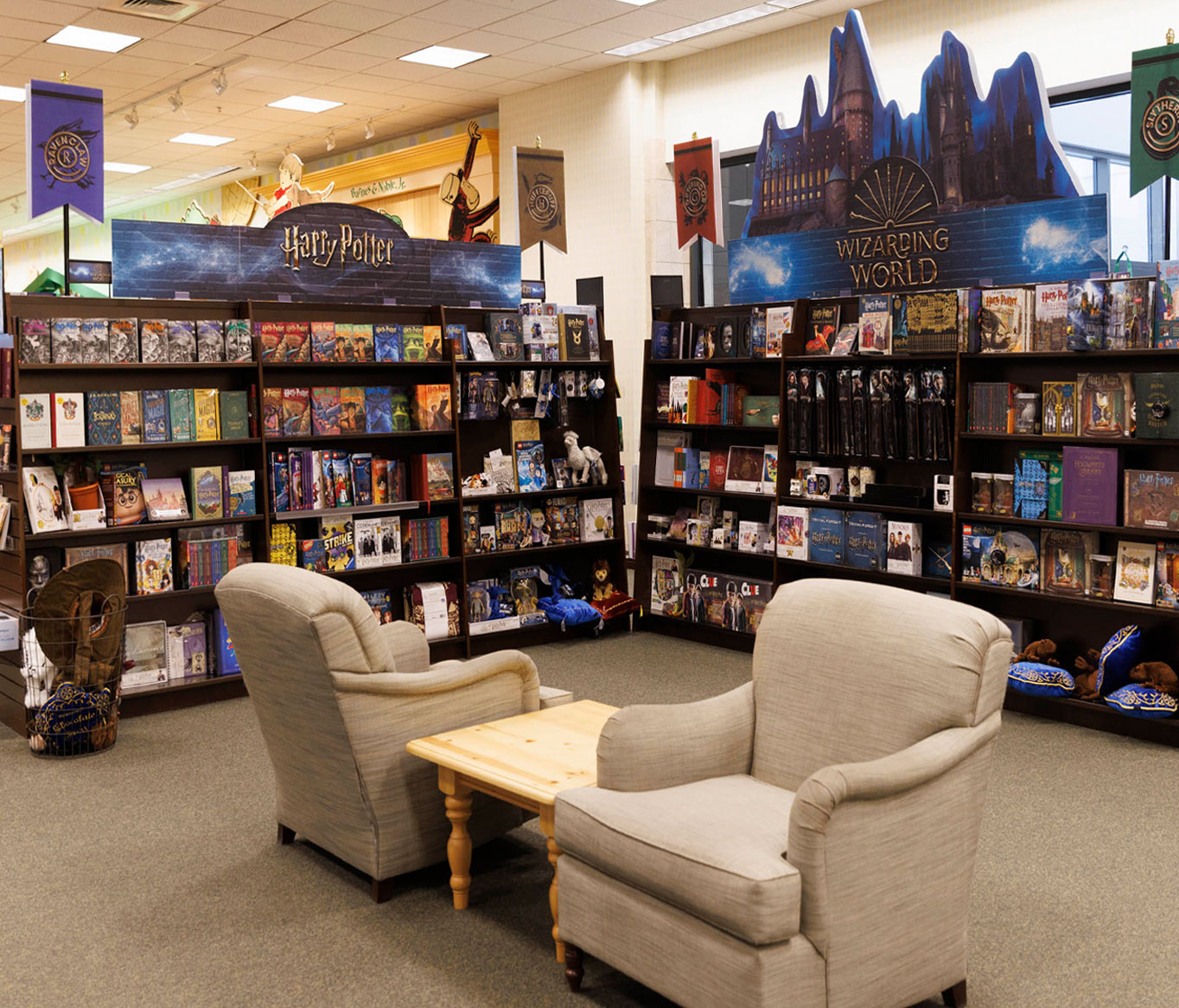 Wizarding World:
Harry Potter
™

Trend Shop

We transformed an existing fixture by inexpensively dressing it with easy-to-install, die-cut, dimensional signage—and created an attention-getting destination that kept customers coming into stores and purchasing for months. The store-within-a-store sold such a high volume of merchandise that it has become a consistent marketing program for B&N.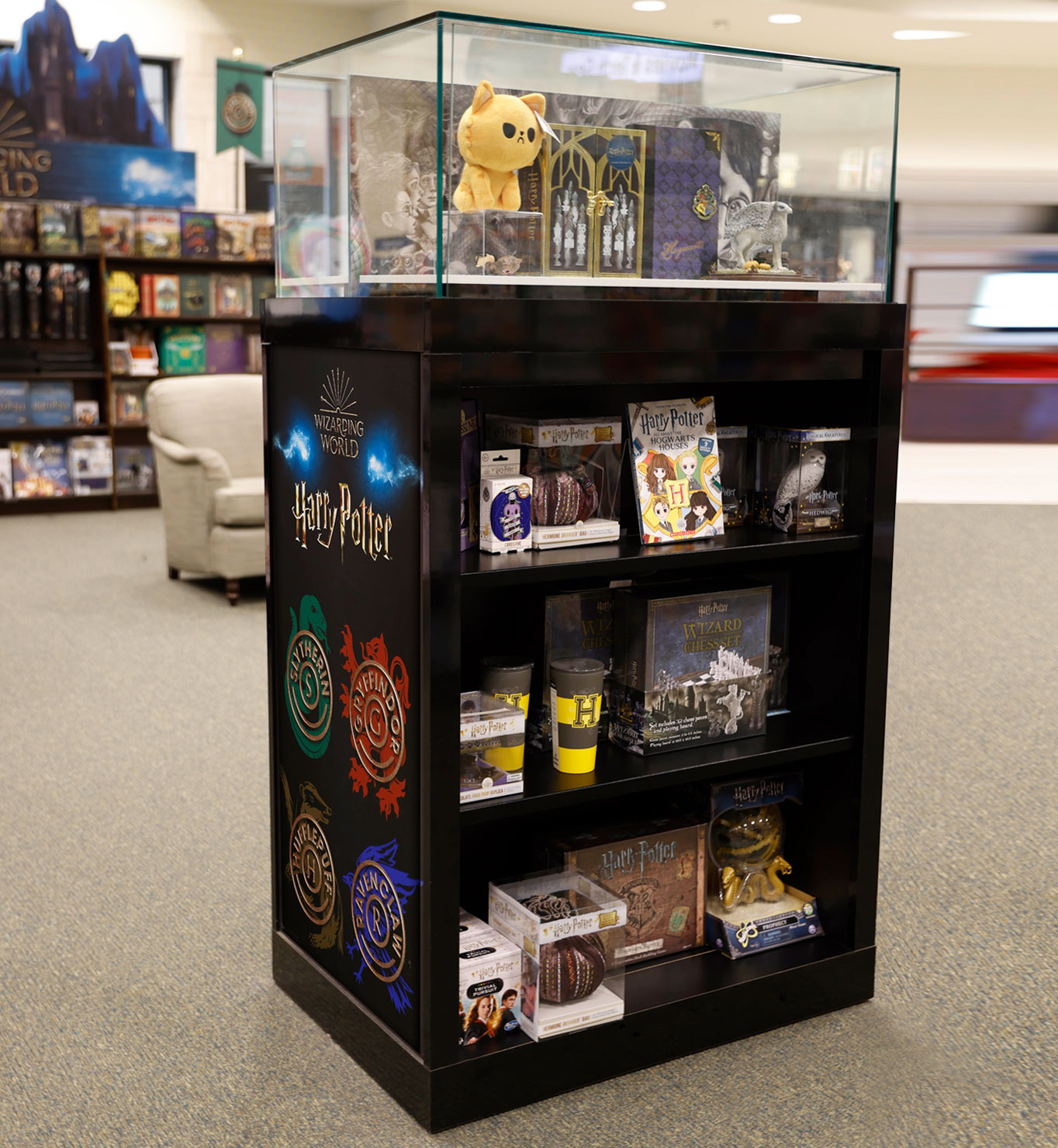 Amplifying Holiday Retail Signage
Medallion Retail enhanced Barnes & Noble holiday sales by effectively utilizing signage across their physical stores and online platforms. The goal was to capture the attention of customers both within the store environment and in the digital realm, guiding them towards holiday-themed books, promotions and gift ideas.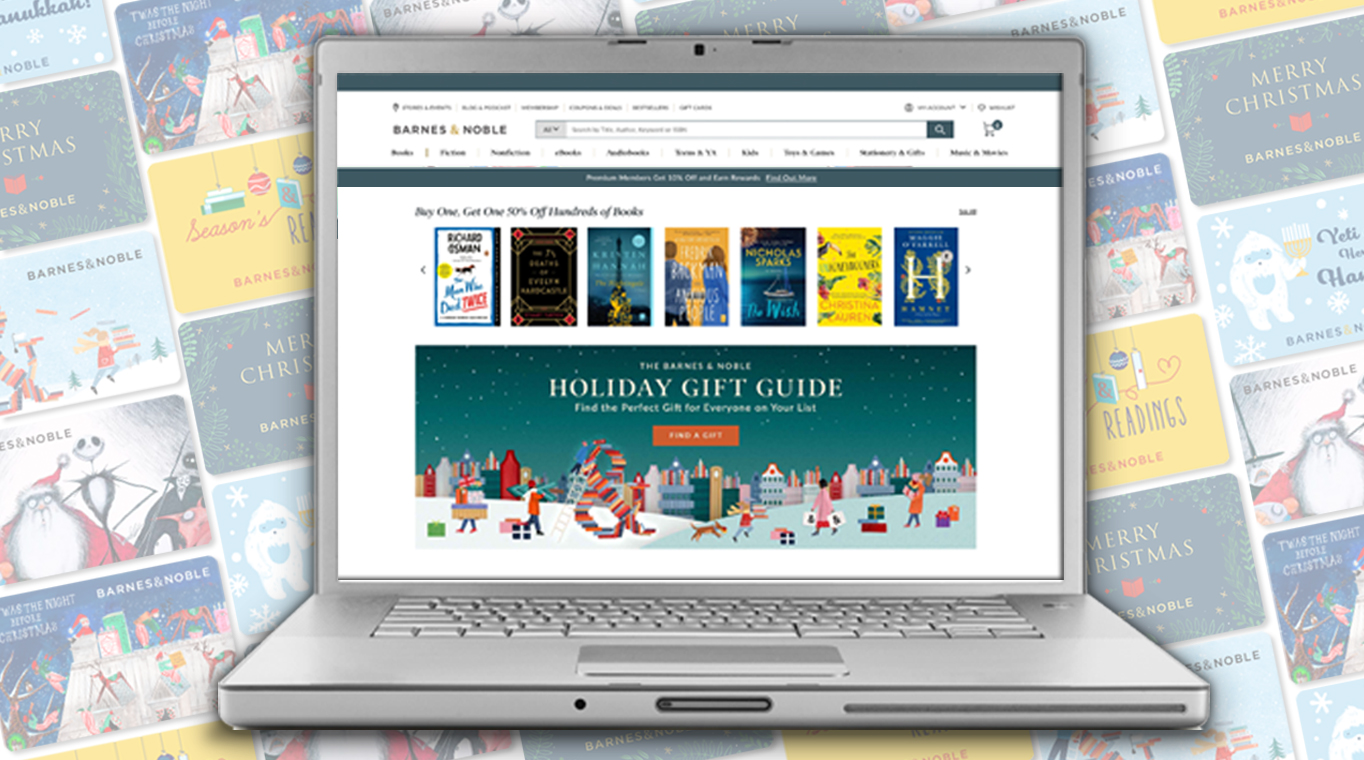 Clear and visually appealing signage was strategically placed throughout the store to guide customers to specific sections, such as bestsellers, new releases, holiday gift recommendations and various genres. These signs utilized bold typography, attractive graphics and seasonal colors to catch the eye and stimulate interest.
New Store Needs
Although store designs and fixturing vary, the need for consistent in-store signage is a constant. Every month, Medallion Retail modifies the creative for every new item of in-store signage, customizing it to meet the specifications of each unique store format and fixture size. Customization involves preparing files for different brand identities and dimensions, and for production involving different substrates, color systems and printing processes. Special packing needs are also required.