CPG Partnership:Duracell/Hershey
We played matchmaker with Duracell and Hershey at Kroger and helped them find harmony as complementary collaborators. The reason we introduced them? To drive volume during the key seasons of Halloween and Holiday. What followed was a symbiotic, supportive and electric partnership between batteries and chocolate—one that will give customers a reason to stop, shop and smile during two critical time frames for both companies.
One showstopping display for two brands, popping up in-store, in unexpected places. That's the kind of experience and everlasting moment we create for.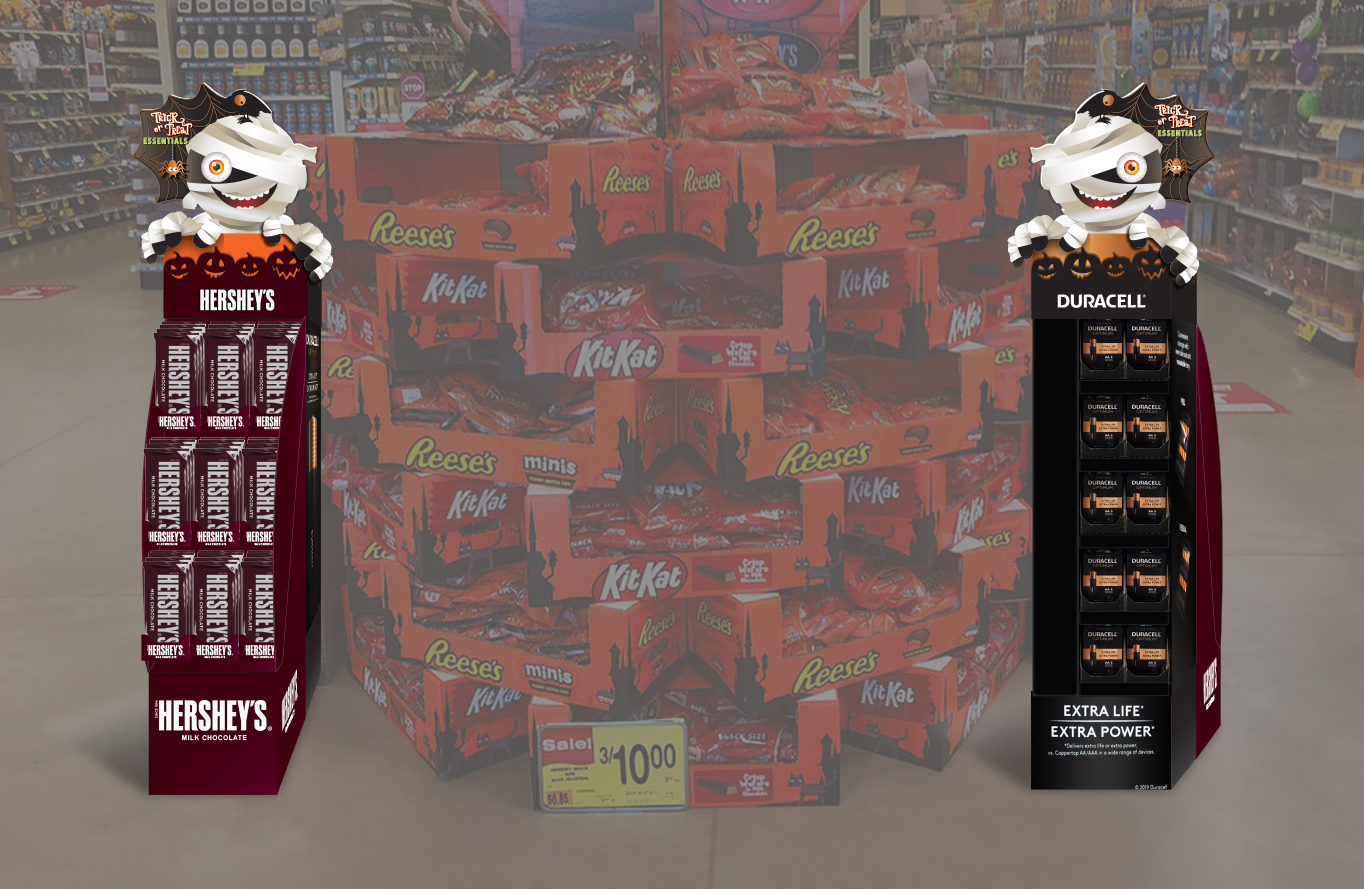 Halloween
Medallion joined Duracell with Hershey and cultivated the relationship, knowing the two noncompetitive brands could mutually benefit. The display broadens both brands' appearance in prime yet unconventional store spaces: front end, seasonal and high-traffic areas.
Holiday
Our design uses shippers from both brands, unified by a single, seasonal, 2-sided header. The versatile and attention-grabbing displays in 2,500 Kroger stores result in significant incremental sales opportunities.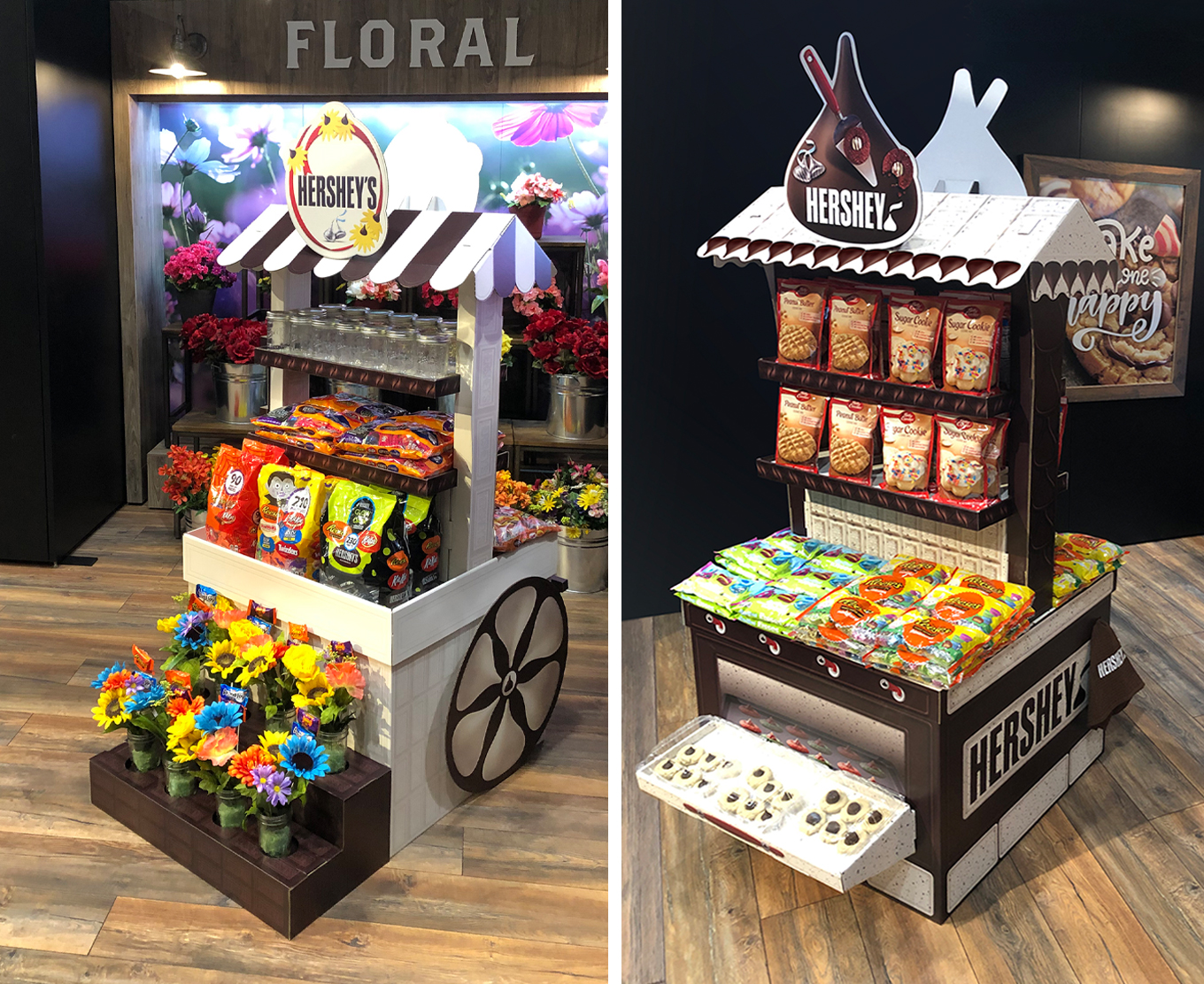 Creating Differentiation in Nontraditional Grocery Store Sections
Medallion Retail partnered with Hershey's, providing them with eye-catching displays and brand recognition to stimulate impulse purchases in nontraditional candy aisles, such as the bakery and floral departments in grocery stores.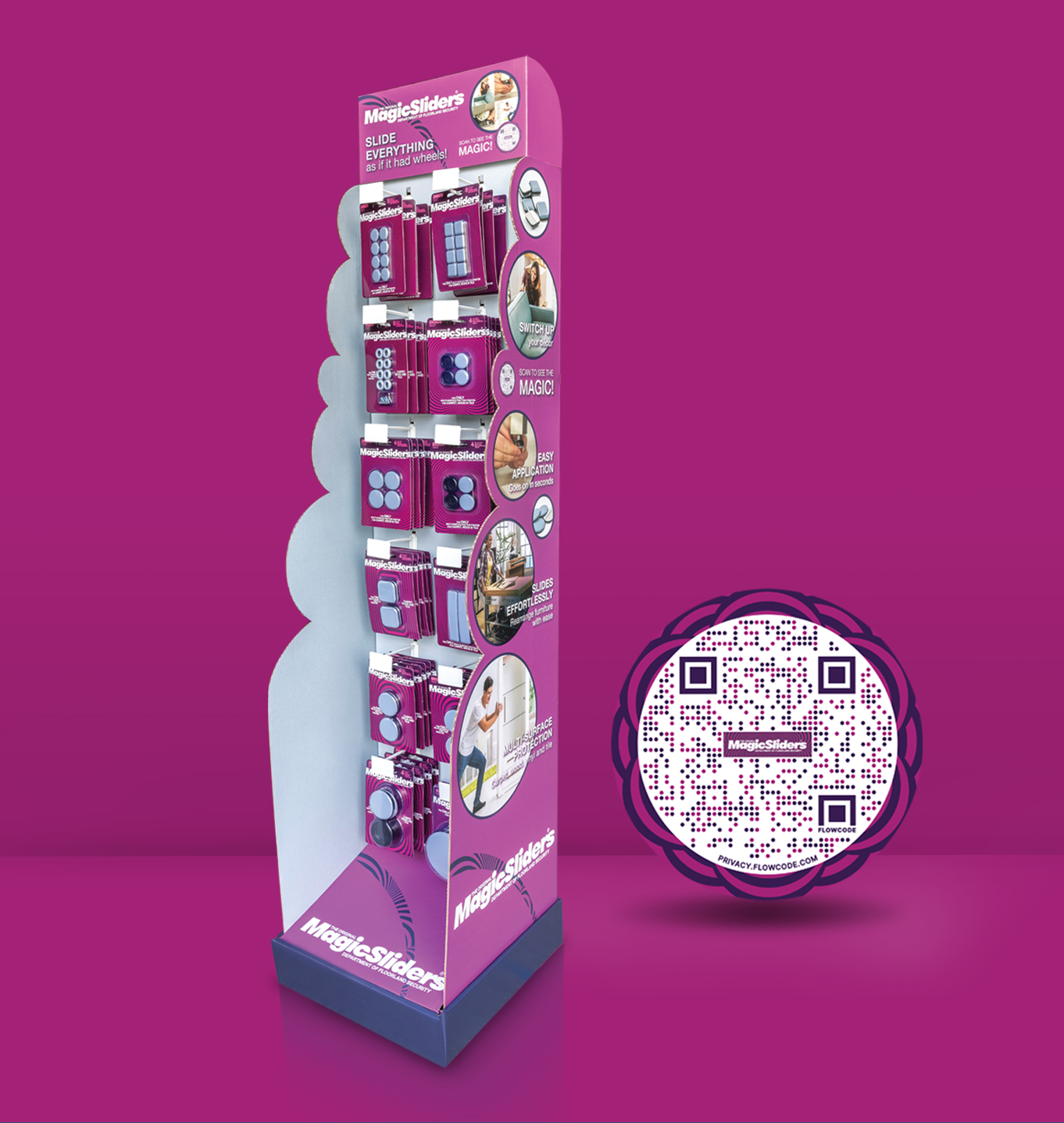 Magic Sliders
In working with our client Magic Sliders, we quickly understood the value of what their products offer to homeowners and apartment dwellers of all ages and needs. But the question was, would the consumer completely understand this from a point-of-purchase display? Including a Dynamic QR code into the display gave Magic Sliders the ability to track shopper engagement through scans, real-time, in store, providing valuable data on shopper interactions by day, by hour and by location.
A Bubbly Alcohol-Free Mimosa

Medallion Retail created this playful display to help launch the Fauxmosa brand in-aisle and drive engagement for consumers seeking a new alternative for mindful drinking without regrets.