CS Hudson:
Live. Love. Laugh. Pop-Up
The pioneering leader in experiential pop-ups, shop-in-shops and marketing activations needed a strategic partner to help support its philanthropic initiative, and to conceptualize and design a "Pop-Up for Good"— one that helped a community of children in need. Medallion Retail donated services by creating an immersive "Winter Wonderland" and an entire collection of themed art, from the logo and interior design, to the entrance tickets and shopping bags.
A Logo to Love
Medallion Retail's logo combines art themes used throughout the pop-up.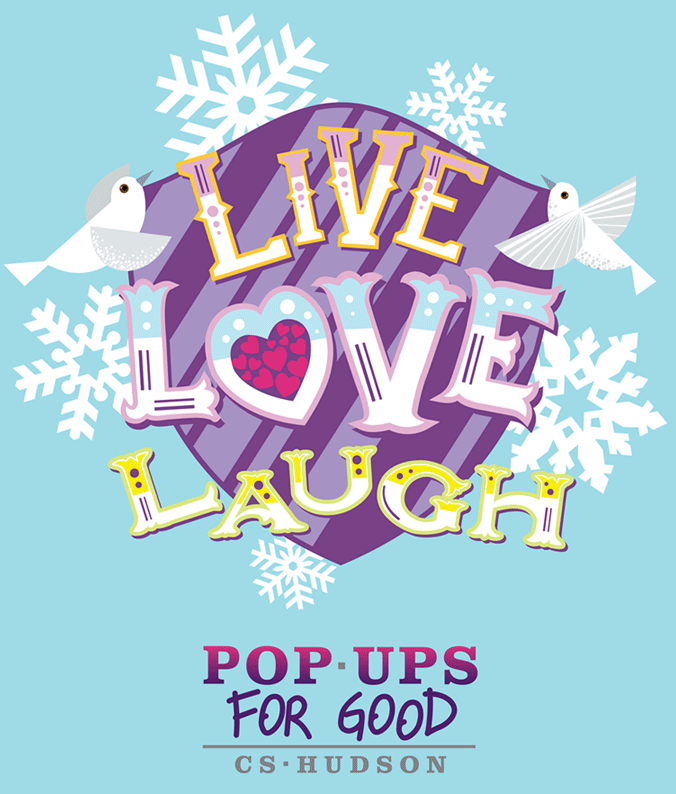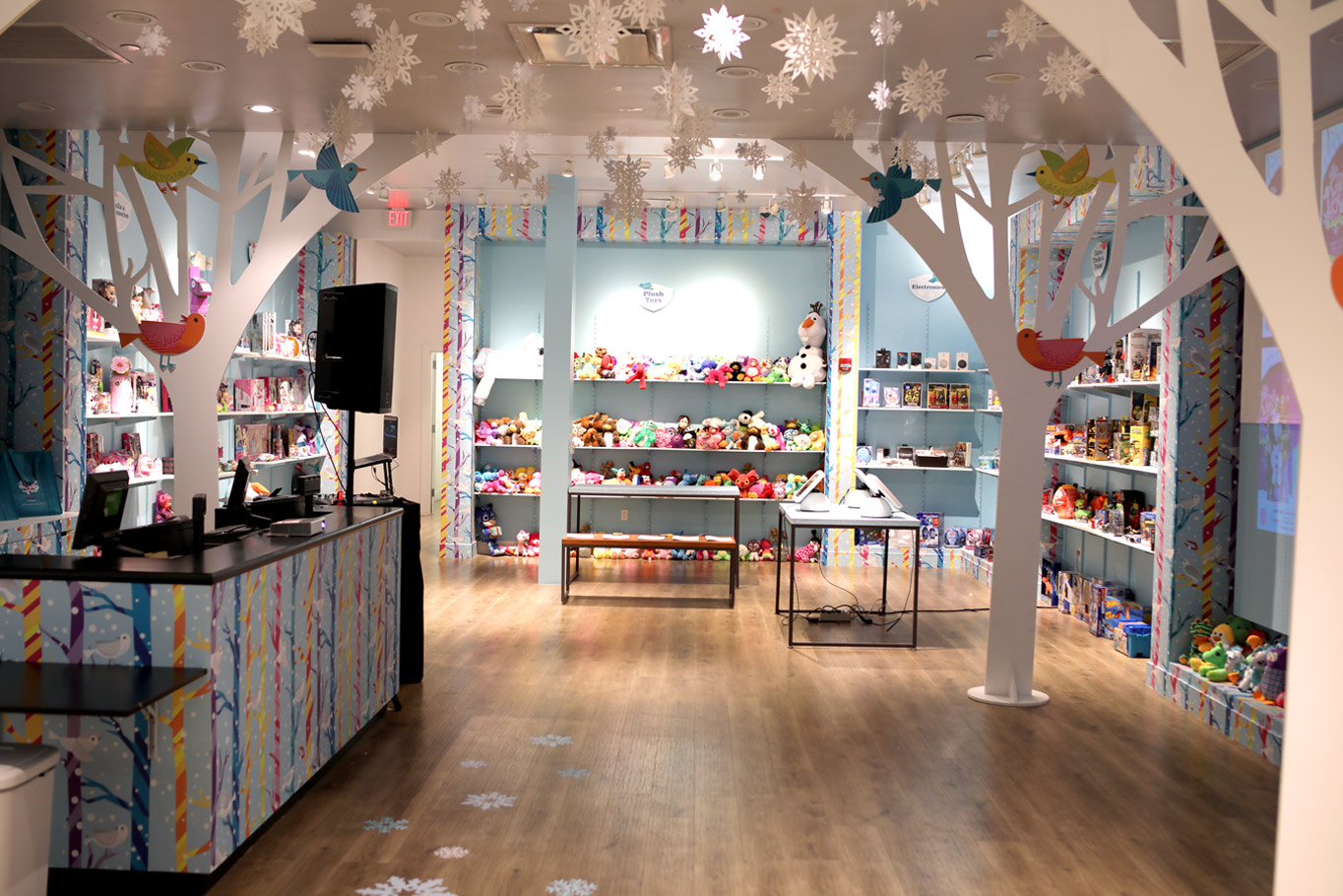 Warm & Whimsical
Medallion Retail designed a gender-neutral and holiday-agnostic theme of a festive candy cane forest with birds and falling snow.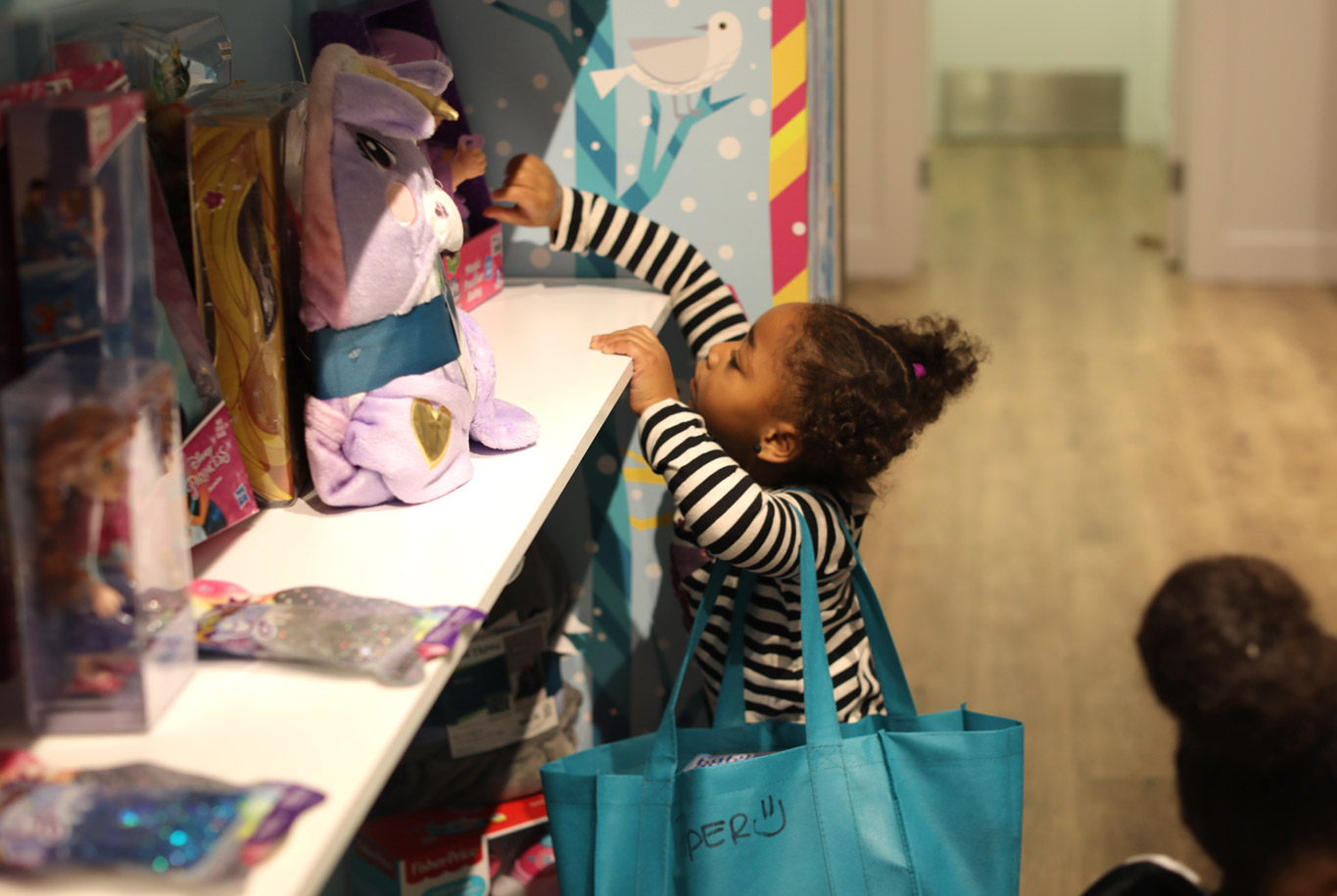 The Gift of Giving
The Pop-Up for Good—a special toy shop—gave children from a nearby shelter the opportunity to select a gift.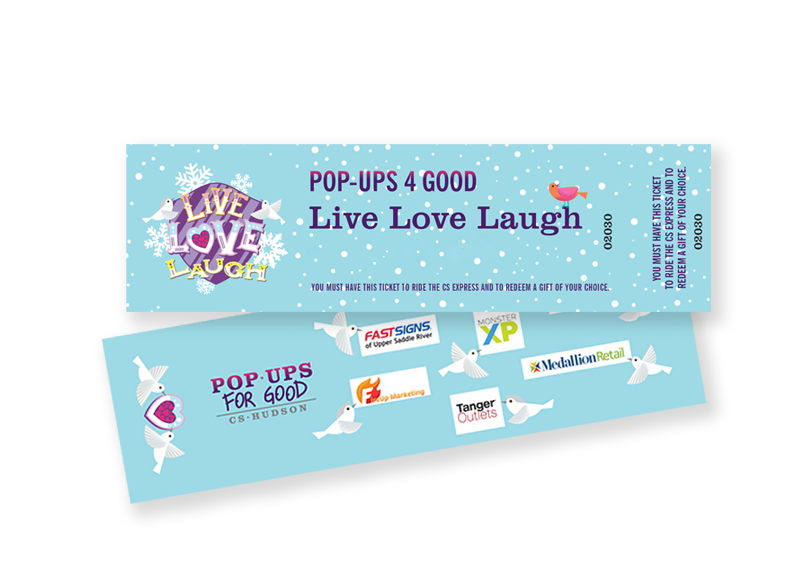 Keepsake Mementos
Entrance tickets and take-home shopping bags reflect the branded theme of the pop-up.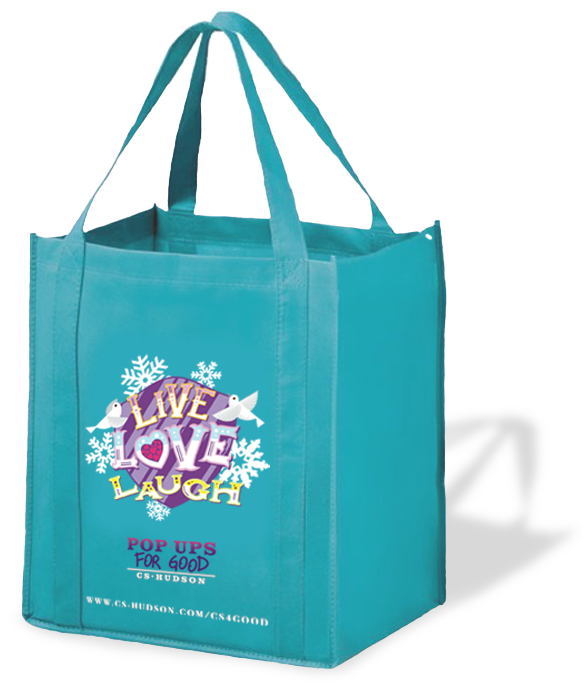 Lots of Love & Laughter
True to the concept behind the event, the immersive, interactive snow globe—with faux falling snow and snowballs—brought smiles and joy.