GlamSquad
The pioneering beauty brand needed a full-service agency to facilitate its expansion from being exclusively an on-demand, in-home beauty service to including new in-store and in-aisle offerings at CVS retail outlets. Glamsquad's partnership with CVS resulted in plans for in-store, Glamsquad-branded mini-salons that would offer on-demand, on-the-go beauty services and display space for a new line of proprietary styling products and tools. Medallion Retail helped the brand shine consistently as it stepped into its new role.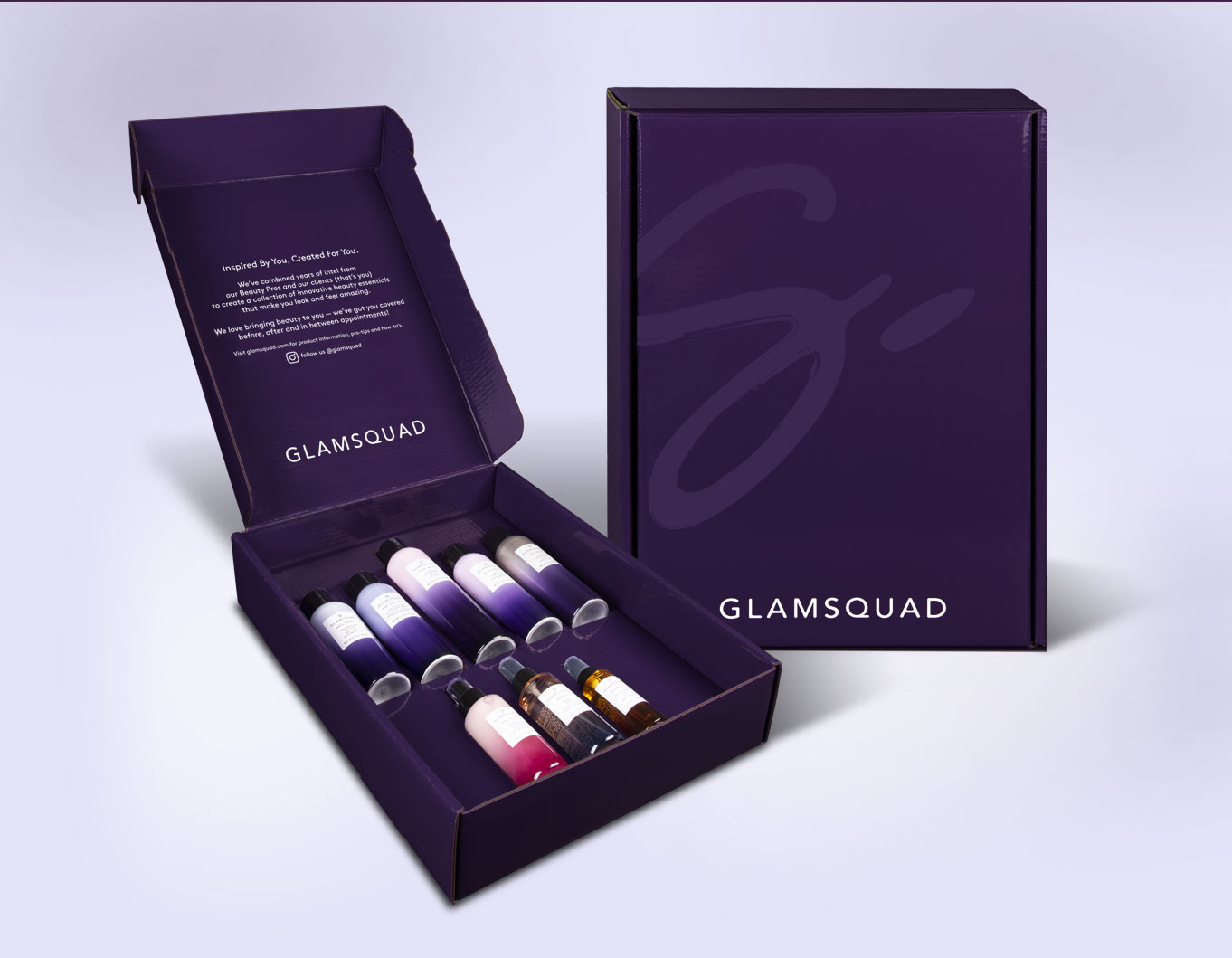 Luxe Product Launch
Knowing the importance of providing a high-end unboxing experience just as special as its beautifully packaged product, Glamsquad turned to Medallion to engineer, print and produce a custom launch box for its first reveal to beauty influencers and stylists.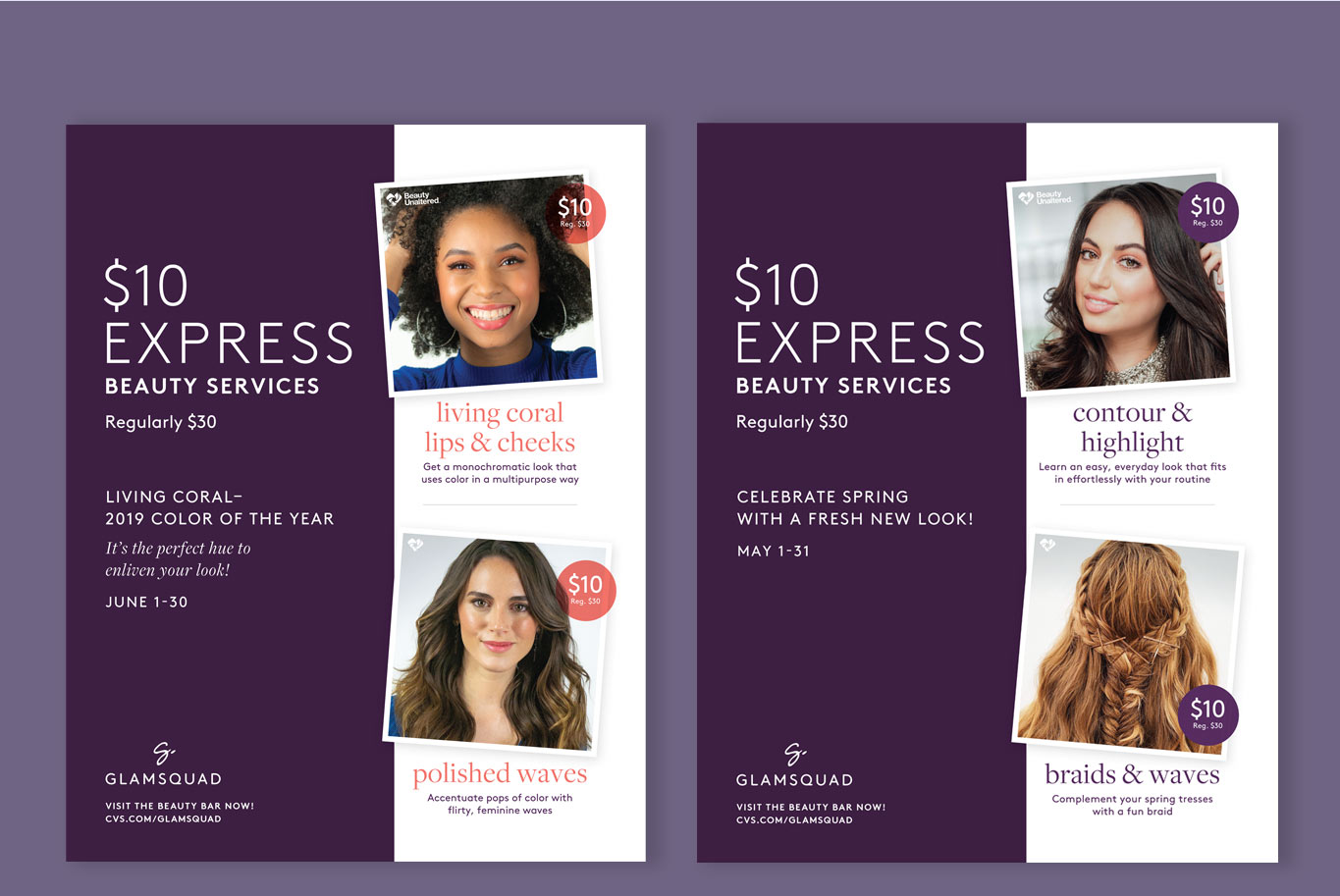 Monthly Sign Package
Medallion designed, printed and shipped signage for Glamsquad's Beauty Bars in CVS stores featuring monthly offerings and specials.
WWD Digital Beauty Forum
Medallion Retail effectively crafted a visually rich presentation emphasizing Glamsquad's technologically driven, human-centered business model to be shared at this important event, where brands and retailers gather to recognize digital innovation within the industry.
A New Look for the Glamsquad Pro App
Medallion Retail provided a streamlined user experience and elevated brand look and feel for Glamsquad's stylist portal, the all-important internal channel of communication for their beauty professionals.