K-fee
When the German coffee specialist made their U.S. retail launch at Bed Bath & Beyond, they chose Medallion Retail to design and manufacture their very first POS display. The display introduced the brand in retail and educated American consumers about the cutting-edge Twins II brewing system.
K-fee Launch at Bed Bath & Beyond
Medallion Retail's selection of high-end materials and finishes reinforces the elegant warmth of the K-fee brand essence.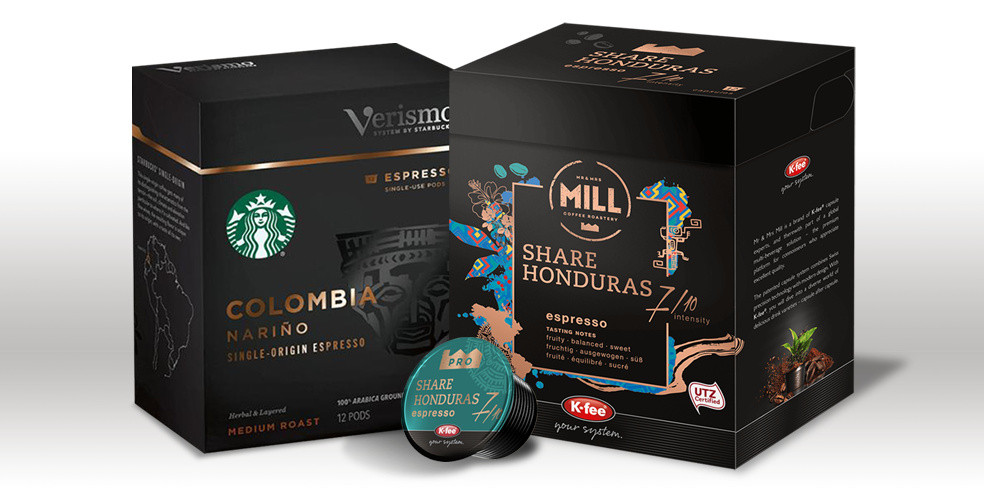 Medallion Retail's display showcases the variety of capsules that work with the K-fee system and introduces the customer to the color-coded roast intensity levels.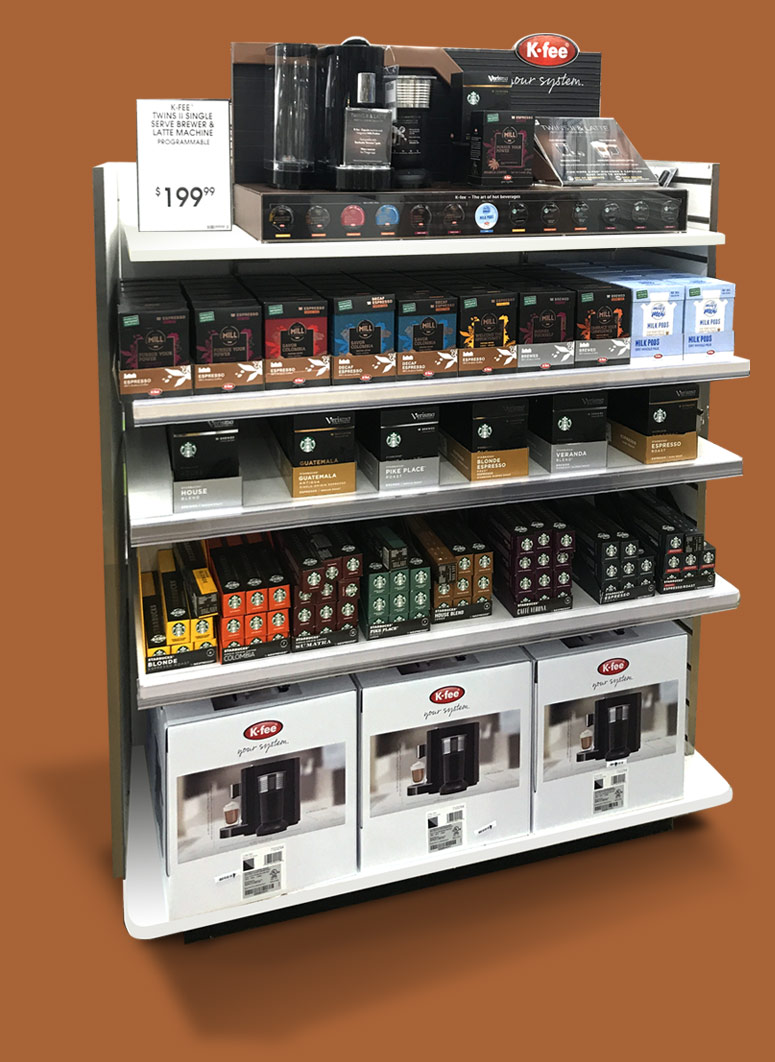 Scalable Fixtures
Medallion Retail recommended scalable solutions adaptable for both wall and in-aisle use in Bed Bath & Beyond stores.