Permanent, Temporary, Corrugated Display, Retail Marketing, In-Store Marketing, Retail Display, Consumer Behaviors
New to Physical Retail? 5 Things to Consider When Building Your POP Displays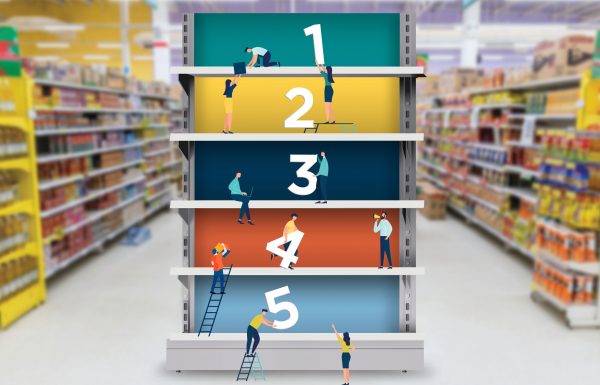 The good news? Your business has grown in leaps and bounds over the past two years. Maybe it's attributable to your fabulous online social media marketing efforts and a captive audience of at-home online shoppers during the pandemic. Or, you found fame and glory because supply chain issues had shoppers seeking and switching to other brands that were immediately available. Whatever reason, it's all good. So, yay! And lucky you! And now you're setting your sights on even greater adventures and growth, and thinking of taking your brand to other channels – like expanding into physical retail.
The bad news? You have a lot of company in so many other online brands who also got attention for the same reasons. And now they have the same aspirations as you.
According to a GoDaddy Venture Forward Report from Winter 2021, Americans created 2.8 million more online businesses in 2020 than in 2019 with a 60% growth in total online sales from 2019–2021.
And now, as you contemplate the next phase of your brand's growth, considering physical retail as the next logical step in your sales strategy, there are a lot of other new brands who are also plotting their debut into physical retail. In fact, you just might be faced with even more competition getting into physical retail than what you initially experienced in your online startup.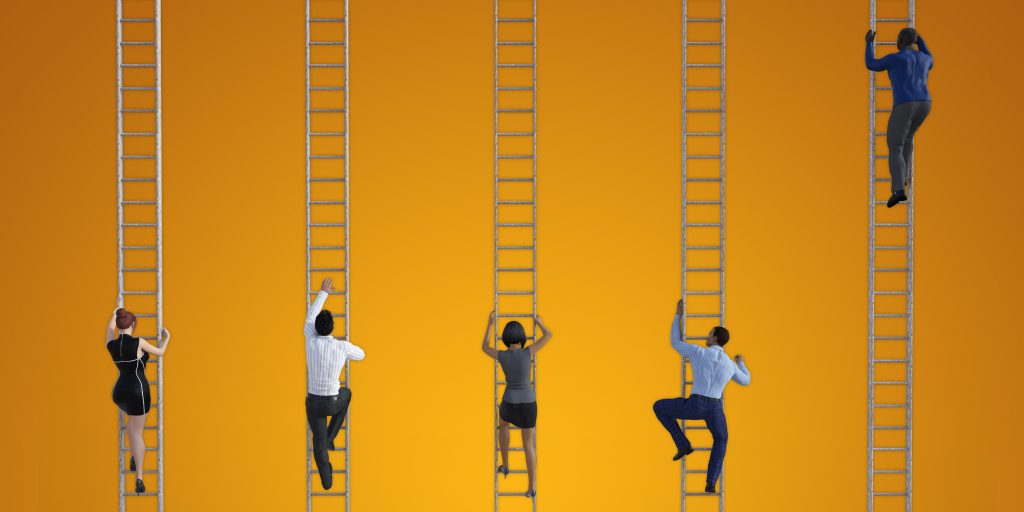 Yes, the time is ripe for getting into brick & mortar retail for many reasons, but one of those reasons has to do with retailers making changes in their product assortments.
As big-box retailers faced supply chain issues, they, too, noted their shoppers' willingness to switch to lesser-known brands. And subsequently, they quickly experienced an uptick in demand for these brands even when legacy brands once again became available.
Loyalty, out. Accessibility and discovery, in.
Welcome to the pandemic switch, where brand loyalty gave way to accessibility. And in turn, this led to discovery for many shoppers while in store.
As a result, retailers quickly came to understand that giving shoppers choices wasn't only a survival tactic during challenging times of supply chain uncertainty – it could also be a point of differentiation for them in getting consumers to shop their store over others. They learned that it wasn't just about filling the consumer's pantry but about providing a diversity of product choices, boosting the curiosity of the digitally burned-out shopper – as in, "what other discovery will I make in-store the next time I visit?" And this could push the message that their physical retail is the place to come for just that type of experience. A formula that the experts at this hunting game – like T.J. Maxx or Aldi – understand all too well.
Certainly, this newfound interest by retailers in bringing lesser-known brands in-store sets up for an ideal situation for those brands fresh off the pandemic online boost and ready to take the next step. A big win-win scenario in the making. How much better can it get? You want to be on their shelves, and they want you there too. Right?
Well, yes. But nothing is ever as easy as it looks.
It's a lot like dating
For one, as I mentioned earlier, as an e-commerce brand you now have a lot of competition with others trying to do the same thing you are: expand into physical retail.
And two, if you think that you're going to breeze right in and get a seat at the adult table, think again. Getting in-store means that you're gonna need to woo a lot of buyers. Think of it like a dating experience. Lots of judgement and a healthy number of rejections.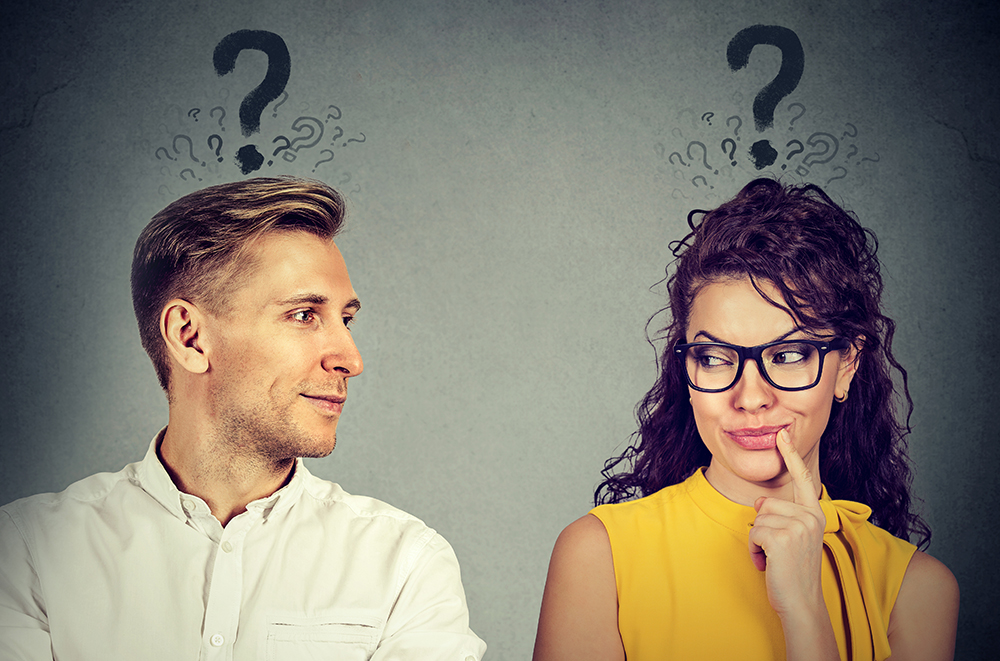 Okay, I know that doesn't sound particularly fun. Because your online experience up to now has been something that you had some sort of control over – when and where you wanted to be, and how much you were willing to spend in getting there.
Now? Someone else will be making those calls. And you're going to need to convince those gatekeepers that you are right for them and belong in their store. That you will help drive engagement down the aisles and dollars into their registers.
Will it be challenging? Yes. Is it doable? It is.
But just like with dating, you're going to need to work at it. Because it's not just about the wonderfulness you think you can bring to the retailer's store – it's also very much about what you look like. Yes, even on shelves, looks do matter. And remember, with all the competition you now have trying to get in-store, you won't be the only one pitching "I'm the one!" And it will be the store buyers that will want to know what it is that you can deliver over the 20 or more brands waiting out in the lobby, right behind you.
You're going to need to up your game and your wow factor when you finally land that first date and meet store buyers. And like speed dating, you're going to need to impress immediately and own that room as soon as you walk in.
Yes – you've had success and it's clear that your product has something to offer, as your social media sales took off. But, make no mistake, physical retail and your exposure to a new audience in this new environment is going to be different, much different, in fact, than your online experience. Why?
Well, to start, unlike online where your potential buyers view your ads because you've paid to have your brand shown on their feed, in-store is kinda like a chance meeting. The shopper may be looking for something, but they're not keying in a search query and then have your product in front of them. In physical retail they're walking down an aisle, maybe not even thinking that they need what you're selling and then suddenly, there you are (cue the dramatic music). Ta-da!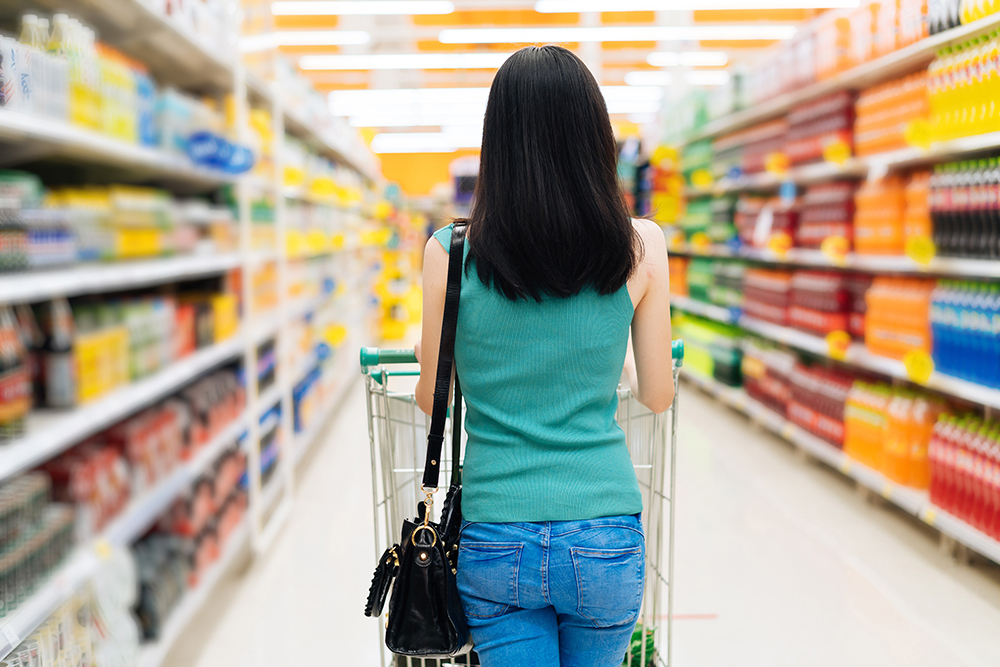 But what happens after this?
Well, it's anyone's guess. But we believe that if you've done your due diligence and made the effort to be where your targeted consumer is (i.e., picking the right retailer) and visually give them something compelling enough to cause a closer inspection of you, then it's the most ideal situation you could ever hope for.
Because your product is right there in front of them. To touch. To feel. To smell. To try on. No swiping to another page to order the product, then having to type in all of their payment information. Then wait two or three days for their delivery to arrive.
Physical retail has the immediate advantage over the online experience: it's called instant gratification. Grab it and go.
Now, arguably, getting the attention and the sale does it have its challenges, especially in-store, as you aren't alone on the shelves. There are thousands of SKUs around you, and every one of them is trying to do the same thing as you are. You're going to need to convince that shopper that you're the brand they're taking home.
Will it be worth your investment to do all that you can to get in-store?
I would say a big fat YES to that. Because once you're there, there's a distinct chance that no matter what causes the shopper to go into physical retail, even if they're not looking for you specifically, there's now a daily opportunity to convert that shopper and any shopper, for that matter, who ventures in-store. And that's the beauty of being in-store. The chance exposure of your brand to new audiences. In other words, growth.
Preparing for the entry (and romancing the buyers)
A recent article in Entrepreneur.com lays out several things that should be thought about when considering going into physical retail. Here are a few.
Begin with questions. Before you try to make the leap to multiunit retail, ask yourself these basic questions: Does your product fit a demand just waiting to be tapped? Have you already found a multiunit retailer that's a good fit for your product? What is it about your product that would make a buyer see fit to take a chance on your product? If you land the deal, can your production handle the volume? Do you want to sell your product directly to the retailer, or do you want to license your product to a manufacturer who'll then distribute it for you?
Look for the right store. A search for the best retailer for your product starts with you browsing stores for similar or related products. Spend some time in local retail stores to see what's on the shelves. Picture where in the store your product would sit on the shelf and keep that in mind when it comes time to approach the store's buyer and make your presentation.
The publication's strong advice in your presentation to the buyers is to make sure that they know your commitment to product marketing. Retailers are always willing to consider brands that will support and enhance their in-store marketing efforts. They want in-store demos, they want point-of-sale displays, they want advertising and promotion – they want any type of support you can give.
So having a full story on how desirable your product is, complete with the data you've collected from your online sales to back up the claim, and then punctuating it by how you will enhance the in-store CX is an absolute must to get buyers' attention.
But you can't only talk about your product, you're going to need to show the product. And by that, I mean you're going to need to give the buyers a sense of what your product display might look like in-store.
And this might mean having a prototype of your product display in the ready, to help bring your pitch to life.
Don't tell. Show.
You see, it's not just about telling your story. It's nailing the physical presentation of that story that's going to be critical, especially to those buyers.
And your point-of-purchase display is your story.
While you can't always know, going into a pitch meeting, where your positioning in-store might be with that retailer, you should definitely give serious thought to creating something visual that buyers (and shoppers) can quickly connect with. And as these things sometimes go, the display you start with might, over time, go through several iterations as you move from retailer to retailer in your pitch. Each time, adjusting to the preferences of that retailer. To be fully prepared you'll need to have a starting point for your POP. Something that has the potential of expanding or contracting without sacrificing selling power.
So, whether it's trying to romance a group of very picky buyers, or just determining a best approach to creating an engaging and action-inducing POP display, chances are you're going to need to seek out a point-of-purchase display professional that will help bring your display to life.
But before you start searching for this resource, here are five things we have found in working with clients that are good to think about before setting out. Things to contemplate when your mission is to create a point-of-purchase display that not only gets a thumbs-up from buyers but secures sales for your brand in-store.
5 Points to Consider
Hierarchy of messaging – If you know where you'll be on the floor or in-aisle, that's great. But if you don't, start with the smallest canvas you can. Forcing yourself to think about your product's main selling attributes in an abbreviated format will then also force you to consider what really are the most important things to your shopper. Their pain points. Their needs. If you can't sell the 10 best points about your product because there's just simply not enough room to promote all this on a display, then narrow it down to a meaningful 2 or 3 points of differentiation. Determining your USP (Unique Selling Proposition) is an immensely necessary exercise for any brand wishing to stand out from the pack to go through. Differentiation of your brand attributes as compared to other brands in your same category is critical and it will serve to inform the design of any display, large or small. And by the way, this is generally one of the hardest things for many clients to get right and where most of the time is spent in crafting a concept.


Temporary, semi temporary or permanent – Again, you might not know how wide a berth the retailer is going to give you or even how long you will occupy that space for. But getting a sense of how your display might look in corrugate as opposed to other substrates like styrene, Foamcore or Sintra will help you to understand and be comfortable with the wide and sometimes budget-breaking costs of creating these displays. We often find that many clients will come in with a list of things they want for their displays, but then suddenly realize the costs for those things will build, especially when the production volume of their display unit is low.
Competition can inspire – As Mark Twain once wrote, "There is no such thing as a new idea. It is impossible. We simply take a lot of old ideas and put them into a sort of mental kaleidoscope. We give them a turn and they make new and curious combinations." Go on a shopping trip and create your own mental kaleidoscope with images and examples of displays of competitors that you like. Take pictures and share these concepts with your chosen design team. It will help those forming your POP to better envision the final product you have in mind – or maybe help differentiate you from the competition.


Don't box yourself in – Just because you're going into 'big-box' it doesn't mean that you need to be boxed in. Enter your design discussions with your agency with an open mind. While you reigned supreme on Instagram, you are new to this in-store marketing thing. And this could be a bit of a learning curve for you, even some risk taking. Your agency should be able to give you lots of ideas on how best to represent your USP. Some that may never have even entered your mind. And although you don't want to go running off in ten different directions, you'll want to rely on their expertise in what will work best for your aspirations and budget. So, if anything, be willing to think outside the box (not just in it).


And yes, a budget is really important. I mean really. – Have your budget laid out and be upfront with those creating your point-of-purchase display as to the dollars you need to stay within. Many agencies will only take on work that they know has a defined minimum and sometimes those minimums are your maximum. So don't be afraid to say exactly what you're willing to spend, but be prepared to be a little flexible. Many things can affect pricing and some of them are out of your control, like material supply chain, production timelines and shipping costs. It happens.
If you have a really good design team working with you, there should be no surprises along the way. But you should always plan for the unplanned.
Wrapping up
If you're contemplating branching out to brick & mortar retail, it's probably because you've done a great job at building your brand on other channels, gained that audience of loyal followers and are ready to push your boundaries out. And that's a wonderful thing. These days it's not an 'either or' selling approach, but a combination of strategies that include both online and in-store. And you're smart to be considering and optimizing the growth in your reach in physical retail.
However, no matter who you work with in realizing this goal, everything is in the preparation. And if you're new to this – or even if your team has been down this road before – it's always a good thing to start well informed and with eyes wide open. Because you're not the only one lining up on the runway for takeoff. But it's the fastest jet that gets the best cruising altitude and arrives at their destination sooner. YOU want to be that jet!
---
Medallion Retail has been serving as the most reliable and knowledgeable resource in retail signage and point-of-purchase displays for over 60 years.
Interested in new in-store adventures? Give our very own Chris Gordon a call at 646.677.5618. He's got lots of ideas and is just waiting to share them with you!
Ready to connect to your customers in a more meaningful way?
CONTACT OUR TEAM