Strategy, Creativity, Retail Marketing, In-Store Marketing, Consumer Behaviors, Case Studies
Airport Retail — How It Can Help Your Retail Operation Thrive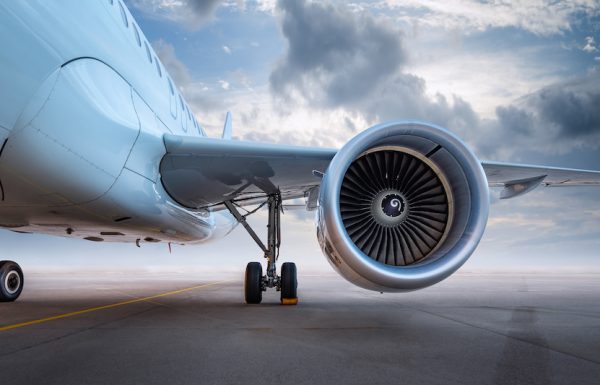 Been in an airport recently? With the summer travel season upon us, travelers will be crowding into airports—and spending hours waiting for their planes to take off. That gives them hours to do much more than watch CNN or screen gaze: in short, it gives them a prime opportunity to shop. While the rest of the retail-sphere faces significant challenges in getting customers through the door, airport retail is booming.
New airports are designing their footpaths and atriums to maximize exposure to retailers. News & Gift stores and Duty Free Shops are quickly being joined by mass market and luxury name brand airport retail as places of interest, need and engagement by the harried traveler. From brand experimentation at Jo Malone fragrances to work and play necessities at Brooks Brothers, travelers are spending more time (and more money) in airports.
Captive markets: airport dynamics
Driven by economic and promotional forces, U.S airports realized the potential to be more than just travel centers. In the late 1970s, they became central hubs for entertainment, retail, and services. After all, why not capitalize on the fact that your potential customer had nowhere to go pre-flight except into your store, bar or restaurant? "Captive" describes airport audiences: once you're there, you're there, with no way out before the departure gate.
By 2001 however, the airport retail game plan changed dramatically. Airport business "post-9/11" was no longer "the usual" and the traveler's experience was greatly impacted.  The days of speeding to your gate just before take-off came to an abrupt end. Those familiar with the inner workings of airport retail economics understood that 9/11 only accelerated changes that were inevitable.
Airports are expensive to run. Aside from managing runways and tarmacs operating on thousands of square miles of real-estate, the airport passenger terminals themselves are akin to large shopping malls, requiring complex infrastructures, multiple utilities and hundreds if not thousands of staff to operate, manage and maintain. And this does not come cheaply.
Typically, airports fund operating costs through fees—e.g. landing & leasing fees, fueling charges, and service charges paid for by airlines, who then pass along these costs to their passengers. Of course, we've all seen the cost of airline tickets rise over the years, a result of many things including rising fuel prices, taxes, and airport fees. As airports and airlines compete for your business, it's obvious that finding ways to off-set rising operating costs is a focus for both. Not to mention the desire for the airport operator to find ways of enticing the traveling public to use their airport over another's.
Enter expanded retail and services.
A new world calls for a new strategy
Rather than piling on fees to offset operational costs, airports have opened their eyes to an alternative revenue source: retail space. For instance, at New York's JFK, the cost per sq. ft. can exceed that for prime shopping square footage in NYC. Leasing costs are so high that retailers opt to do away with stockrooms and backrooms, making inventory both limited—and less visible.
Believe it or not, these changes are the result of strategies first envisioned 40-plus years ago! But in airport management, time and changes happen slowly; bureaucracy creates hoops, and innovation slows to a crawl.
The more that airport management can support tenants, the more these tenants – retailers, entertainment venues, and restaurants—can help supplement mounting operational costs for both airports and airlines.
Seizing attention, generating revenue
Managing passenger time is often an airport's biggest challenge. Of course, there's getting through the security gauntlet. But once you are through, then what? How do passengers spend their time? How do you make your portion of their travel experience enjoyable, so that passengers continue to book flights from your airport—and your airlines?
Maslow's Hierarchy of Needs  theory posits that once you address physiological and safety needs, you have a much greater opportunity of reaching and influencing. What a perfect corollary for the airport experience.
Travelers are a different consumer target than the mall shopper or street stroller. At airport terminals, you have a "captured audience"; now what will you do for or with them? How will you influence their psychological state? What are their needs? And can you satisfy these quickly? The opportunities that exist center around the answers to these questions.
[bctt tweet="How do airlines and airport managers show travelers that waiting in a terminal doesn't have to be an excruciating experience?" username="medallionretail"]
With digital promotion, the airline industry can build awareness for what entertaining and productive delights await you at the airport—long before you drive up to the terminal, or even purchase your ticket.
In the typical physical retail scenario, you have an audience that may pass your store-front or see your store in a mall—sometimes, even several times a day. In airport retailing, you have more limited opportunities to get attention and foot traffic.
As with malls and street retail, there are contractual parameters of what's tolerable and what's taboo. Beyond malls and street retail, airports involve an additional layer of rules, that enable municipal or airline authorities to influence crucial decisions about how to (and how notto) promote your brand.
Airport operators themselves are 'brands,' representing their tenant airlines, and their governing municipalities. Think of entities like the Port of Authority of NY and NJ that own and manage three of the largest airports in the metro NY area—Newark Airport, JFK, and LaGuardia. These entities want to ensure consistency and best 'brand' representation. As an operator within their facilities, you must meet rigorous standards, though this varies by airport.
Services and customer service
It's not just products and quick bites that are vying for travelers' wallets. Spas, massage services, and fine restaurants also command a sizeable chunk of airport spending. As people settle in for a lengthy wait, they take advantage of these indulgent opportunities—sometimes deliberately, building in extra time to enjoy.
XpresSpa, offering a wide variety of personal services, operates mini spas across two dozen airports. The chain has also incorporated retail offerings, such as flight pillows and nail polish.
On May 15th , New York's JFK airport welcomed the opening of The TWA Hotel in the former TWA terminal. The first ever airport hotel at JFK is actually situated in the airport terminal area.
When it opened, the iconic building epitomized modern air travel. As if the landmarked architecture isn't enough of an attention-getter, Jean George Vongerichten is opening up Paris Café within. Why travel into NYC when you can have world-class dining just steps from your plane's gate?
Signs of the times
Rules regarding signage, that play such a crucial role throughout the terminal, are dictated in varying degrees by the local authority. Brands and retailers that operate across multiple airports have to dance to two masters. You must:
Create signage programs that can be flexed, stretched, or easily manipulated to meet standards that vary from airport to airport
Deliver in promoting your business to the wide traveler profile within each airport
And from an operational perspective, you need to be able to respond quickly, have sources from which to pull / store your signage from so that you do not take up valuable store square footage. As mentioned earlier, with high leasing costs, there is no back room to store signage and displays need to be able to be repurposed at a moment's notice.
 Unfortunately, in the U.S., most airports are still in their infancy with regards to fully understanding and re-positioning their approach to retail. Retailers can learn a lot from how European airports address, promote and enhance the travel experience. London's Heathrow, Singapore's Changi, Amsterdam's Schiphol and a host of others set the bar high and travelers are responding.
While U.S. agencies will always need to place travelers' security first, they also need to work together to encourage retail innovation. According to one recent study, U.S. domestic travel passengers spend half of what passengers do in the rest of the world. But the good news? Airports like JFK and LaGuardia in New York, Pittsburgh and Chicago's O'Hare Airport have been revitalizing their retail sector—and becoming shopping beacons.
Maximizing airport retail begins with the customer
As with all brick and mortar stores, maximizing revenue begins with understanding your customers— the travelers in your terminal— domestic, international, business, pleasure, family, solo.
Travelers' (and therefore shoppers') profile will change throughout the hour, day, week, and month. In turn, how your store speaks to them has to be flexible. You can greet a jet lagged group from Asia with signs in their native language. Flip your signs, and talk to a Western European clientele. Fortunately, the willingness of airport management to drive terminal retail leasing has helped in reducing certain signage restrictions, so there is even more opportunity for variety and attention—and a better in-store experience.
With over 50 years of retail marketing experience, Medallion Retail knows how to engage shoppers in every setting. Reach out to Michael or Chris at engage@medallionretail.com and we'll help your stores take flight.
Share: What's your favorite airport for shopping?
Ready to connect to your customers in a more meaningful way?
CONTACT OUR TEAM