Strategy, Creativity, Signage, Permanent, Temporary, Corrugated Display, Brand Positioning, Retail Marketing, In-Store Marketing, Consumer Behaviors
CPG Brands: Increase Shelf Space with Creative Merchandising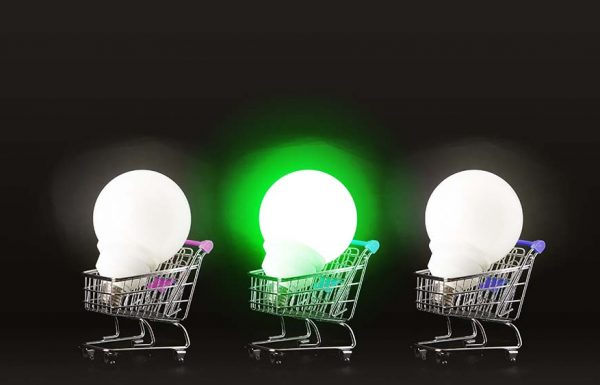 Small batch. Specialty. Artisanal. Customers are demanding diversified and specialty packaged goods like beer or a five-ingredient granola bar.
[bctt tweet="Shoppers are on the alert for newness. So to draw attention to what's fresh and unique, the goal is to get your product on specialty shelves and score prime placement on end caps or the coveted store perimeter." username="medallionretail"]
With a shift in consumer behavior comes an increasing need for CPG creative merchandising in order to rise above other brands. (A quality product won't shine on product display shelves if shoppers can't find it.) To gain an edge, CPG brands can utilize creative signage and display, unexpected cross-merchandising and engaging on-the-floor interactions that make customers stop and look.
Capture attention with creativity
On average, customers shop for grocery, household and specialty items at least twice a week—with many visiting over five stores at a time. That's nearly ten opportunities for brands to capture consumer attention per week. CPG brands need prime placement to make their way in stores, and to do this, they need to demonstrate the ROI behind the products.
Creative strategies include:
Develop eye-catching signage and displays
Create out-of-the-box partnerships
Deliver experiential marketing engagements
Eye-catching signage and retail displays educate customers and diversify the store environment. Out-of-the-box partnerships spur impulse purchases and inspire pairings. And experiential engagements—anything from sampling to an in-store event—give customers a tangible look, taste or feel of the product, leaving a memorable impression.
Whether you're a small or large brand, these elements are crucial to demonstrate the sales-driving impact of your product.
Bringing ideas to life
The in-store displays and presence you create are just as important as the product itself—if not more so—because they are what a shopper will see in the middle of an aisle or on the end cap.
This year's long-anticipated East Coast launch of meatless ImpossibleÔ products in select Wegmans stores was met with a lot of buzz. In Wegmans, they piled high the ImpossibleÔ cooler with ground "meat"—then put it in the center of the meat department, with simple, punchy signs: "Cooks like ground beef" and "Tastes like ground beef." The signs compel a double-take enticing customers to envision ground beef and check out the product.
Timed to Super Bowl LIII in 2019, Old El Paso and Dos Equis teamed up to pair taco kits with beer in towering Game Day displays, in high foot traffic-areas of Publix supermarkets. On an typical taco dinner night, the average consumer might not reach for a Mexican beer with their Tex-Mex fare, but for large-scale Super Bowl gatherings, this creative partnership works.
Greek brand Olive Roots partnered with East Coast-based grocer Fairway for a series of in-store sampling events and cooking classes, giving shoppers ample opportunities to engage with the products and driving consumers in stores. Customers were able to sample regionally sourced items from an extensive product range and get a taste of the brand. A large-scale activation like this may not work for every brand. But taking part in smaller events can still put your products and marketing collateral front and center—and provide a great opportunity to get noticed.
Inspire the store buyers
 Many grocery and specialty retailers still buy based on the status quo—so it's up to brands to shake up the landscape and demonstrate the need to stock quality, artisanal products. Consider the following:
Explore brand partnerships that no competitors have ever done.
Craft signage/displays that command attention and clearly communicate your message

.

Position your brand for in-store sampling and events and put your strongest marketing collateral forward.
Ensure your approach speaks to your audience, especially with so much diversity in shopper demographics.
Think big with your marketing plan. Medallion Retail has powerful experience bringing creative retail concepts from idea to reality—and helping artisanal brands stand out. Reach out to me at engage@medallionretail.com to learn how we can amplify your brand's impact.
Have you seen any out-of-the-box CPG marketing lately? Let us know!
Ready to connect to your customers in a more meaningful way?
CONTACT OUR TEAM