Brand Positioning, Retail Marketing, Consumer Behaviors
Unboxing the Love and Brand Awareness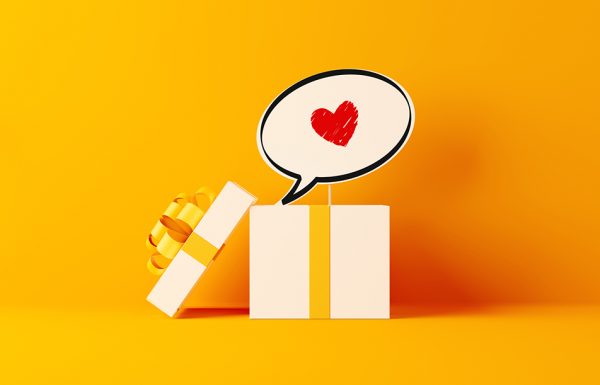 It's February. I'm still wondering where December went.
Feeling just a wee bit depressed that my days seem to be defined by passing holidays (and watching the snow fall outside my window). But I can at least say we're on the downside of winter. And on that note, I enthusiastically exclaim that I look forward to the season of love, as Valentine's Day nears. Yay! Couldn't we all use a little love right about now?
But…will consumers embrace this love-filled holiday differently than they have in the past? Maybe. Perhaps in ways that you might not expect and in terms that bring back the good old days of tangible touch and meaningful effort.
Let me explain…
The other day, as I was out shopping, I took a shortcut down some aisles. As I hurried along, for some reason I looked up to see this sign high above the shelves in the greeting card section of the store.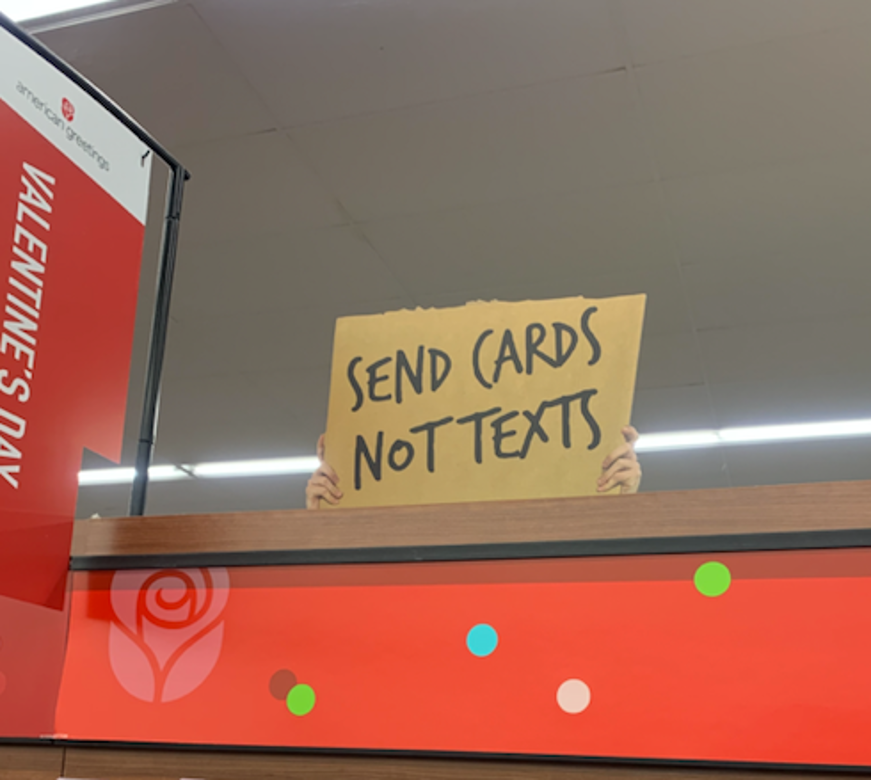 How brilliant! And how simple. And how demonstrative of our growing desire to return to the simpler, more human connection to things that seemed so mundane just a few short years ago.
So maybe Valentine's Day 2022 is going to be a little different. At least in ways that people choose to celebrate. As people remain ever-conscious of crowded venues and the problems associated with staffing shortages in dining venues, dinner out might not be so attractive.
Not to mention the fact that this will be the first time ever that Valentine's Day falls on the day after Super Bowl Sunday (2/13), which happens to be the day that millions of Americans historically call out of work – 17.5 million did just that in 2020 (it's known as "Super Sick Monday"). Who wants to go out following a day of excess of practically everything?
Maybe this Valentine's Day will see more gifts by mail. A special surprise at your door. Something to let you know you're being thought of. And just because it's not being hand-delivered to you, it shouldn't feel any less special.
During these past two years, we have all seen changes in our lives. Many are now working remotely. Our work family – that we physically interacted with probably more often than our own – is now dispersed. Family and friends have relocated, moving to other neighborhoods, other states. Staying in touch has taken on a new meaning and has sort of become the new challenge. But it's not just the staying in touch that's the challenge. It's staying human.
And in this season of expressing love, even if the gift giving cannot be done in person, it shouldn't mean that the experience of receiving should be anything less than memorable or a human one. And for brands that want to make connections with those on the end of the gift receiving, this offers a wealth of opportunity to use that experience as a bridge to a new, potential customer.
So back to that sign I stumbled on. Those four short words described what many of us are thinking. Can we please dump the digital thing for a while and get back to our haptic, tangible roots? And can we return to a simpler time, when the little things spoke volumes?
You know. Like getting an actual card. And not a text.
The Experience Is the Prize
It takes less than 10 seconds to send a text. But it might take 20 minutes to handpick a card (okay, maybe 25 if you're me, in the 'Humor' section). But that difference shows that at least a little effort was applied. After all, wasn't that the famous Hallmark tagline? "When you care to send the very best." How true. They knew then, as they do now, that sometimes the effort counts more than the gift. And it's important that the effort is felt when that first tape is peeled back.
The unboxing experience isn't new. It's been alive since the first time you dug down deep into the bottom of that Cracker Jack box for the "prize." As adults, our emotions about the prize in the box may have lessened somewhat over time in intensity, but we still like surprises. We still like that element of discovery in the unwrapping. And we still very much like to have that experience come off as one that's been lovingly and carefully handpicked just for us.
As a brand, there exists an opportunity to turn every gift into a new chance to establish an ongoing relationship with the recipient. Especially if that gift is packaged and set up to tell a story of your brand to those new eyes. And now more than ever, it's important that the story is a human and sincere one. One that evokes emotions and demonstrates as much thoughtfulness and love, as if the gift giver were in the room with you.
After all, gifts often come from those you know best, or who know you best. In a way, these are some of the best 'brand influencers' going. In fact, according to Chain Store Age, consumers are twice as likely to trust family members (77%) and friends (75%) than any other source for shopping recommendations. If you receive a gift from people you know, and you're unfamiliar with the brand, chances are you'll be open to suggestions from this trusted source, over that of a digital ad.
So, imagine the scenario where your bestie sends you some Bombas socks for your birthday. You've heard about them, but never tried. You've seen in advertisements that for every pair purchased, a pair is donated to those in need. Cool. But maybe you didn't know that their weave process in the cotton results in less friction and possibly fewer blisters. And this is important to you as well, because you are an avid pickleball player. And you'll take all the help you can get.
And inside the box, there's a QR code that you can scan that will bring you to the Bombas website, where you'll find even more product, including t-shirts and underwear that are equally fabulous!
Oh, and yes, there's also a small card included that's from your pickleball enthusiast friend, wishing you a very happy birthday in a handwritten note and challenging you to a game, putting your new socks to the test. Perfect, right?
While this example is purely hypothetical, it greatly punctuates the immense value of looking at this new encounter with a potential customer as you would in a physical store. Except in this case you have a distinct and clear advantage. For one, this is a gift, so they're already happy. And two, you have their undivided attention. This is a perfect time to wow them and make your brand their very own.
With this as the perfect backdrop, how will brands choose to make this connection with a potential inductee? How will they seize upon this opportunity to turn this gift into a longer-term relationship, into a gift that keeps on giving?
There are many ways to turn a gift-giving experience into one that engages the recipient through storytelling and connecting emotionally. So well and artfully done that it turns that initial introduction into the start of a beautiful relationship with the brand.
We found some brands who have added that depth to their unboxing experience. Finding unique ways to express those small but ever-so-important human things that make the difference in turning a gift (even if it's to yourself) into something that's much more fun, but especially, memorable.
Use the Box – and Your Personality
As highlighted in a recent article from The Quality Edit, on 'the best unboxing experiences,' BEHAVE Candy starts theirs with the shipping box. And it's funny. And as a setup for a gift, it's kind of priceless. At 6 net carbs per bag and all-natural ingredients, yes, you can have your candy and eat it too (and not feel bad about it). And the idea of making the recipient laugh even before they open the box is part of the charm and memorable experience in demonstrating the brand's sweet but sassy personality. And to remember them by, you've got a little sticker enclosed to remind you it's okay to misbehave when you're in the company of their candy.

Another artful and helpful boxing experience comes from Blueland, a maker of eco-friendly cleaning products. Their mission statement, "A Cleaner Planet Starts at Home," is simply expressed through clean packaging and simple instructions. Which is what they want. Make it easy to be the stewards of this planet and you'll find more people wanting to join in. Who would've ever expected that receiving household cleaning product could be such a gift?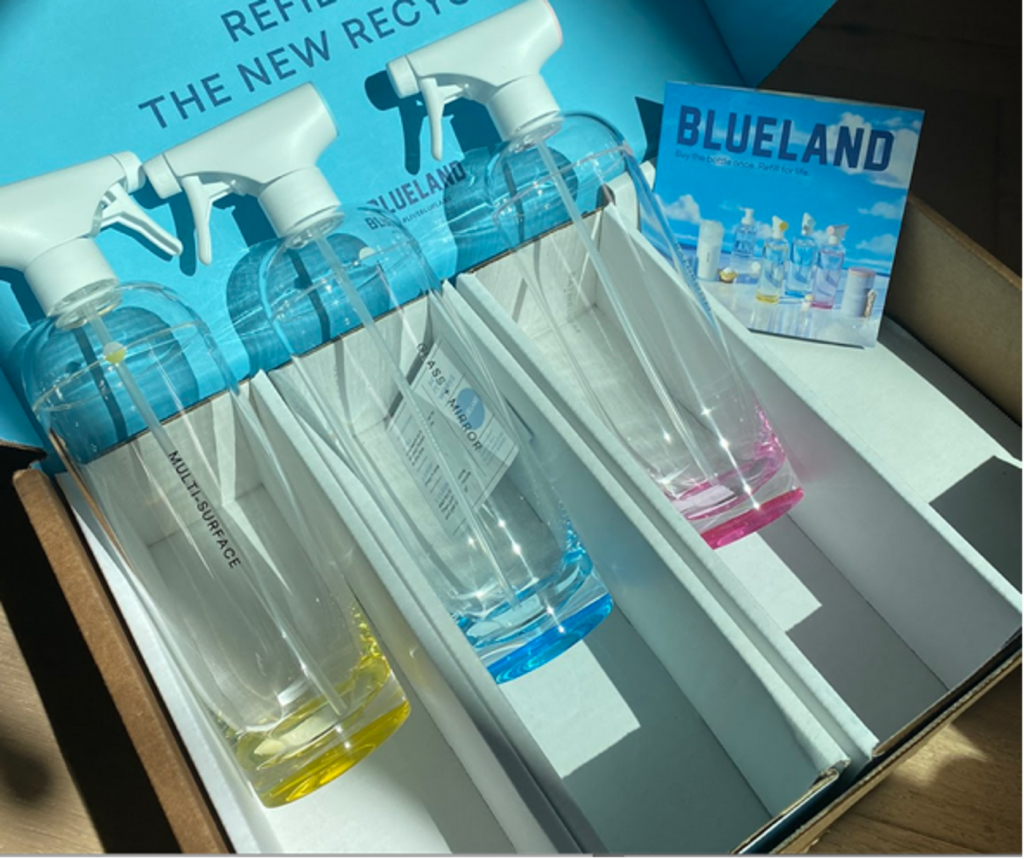 Tenzo Matcha Tea does a great job in the unboxing experience by providing all the necessary information in simple and easy-to-understand directions for making your own 2:30 p.m. matcha latte better than any Starbucks barista could whip up. Inside your box is not only your premium-grade matcha tea but a tin to keep it in to preserve freshness, a mini scooper to get the dose right, and your very own brand sticker to forever publicly pronounce your love for Tenzo Tea.
In these examples, the brands seem to have gotten it right in terms of making their product stand out, in humorous and helpful ways. But every experience can be improved upon.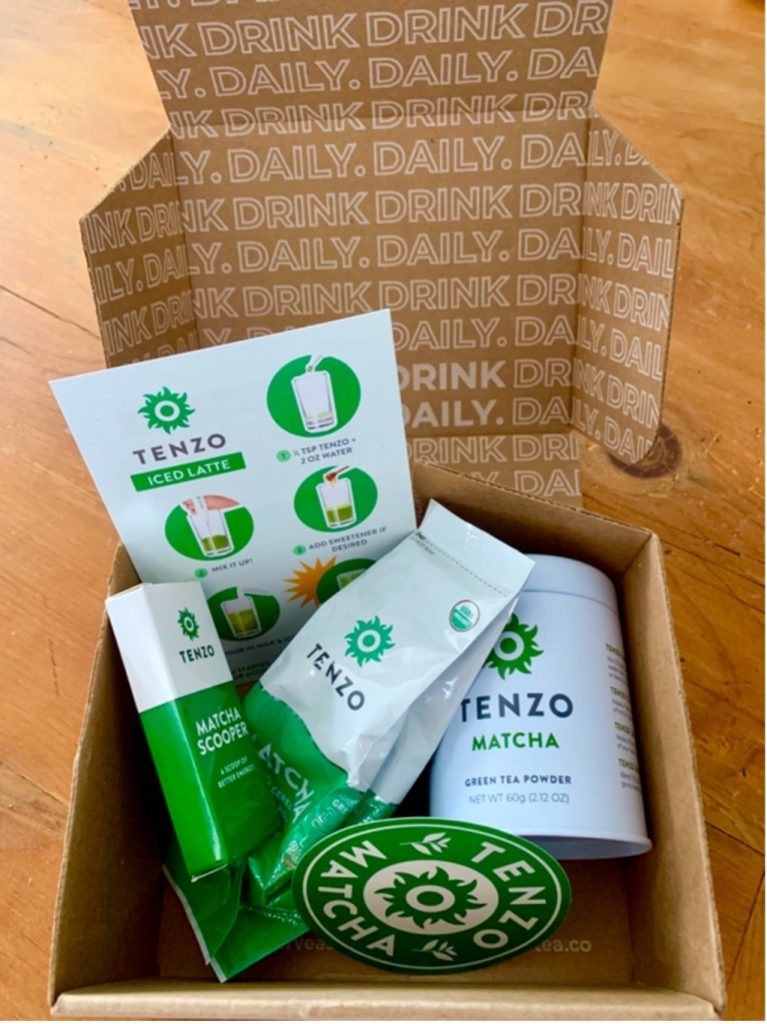 And with that in mind, we came up with a few ideas to up the chances that the first connection with your brand will not be the last one. And one that might find an even broader audience, as those who have just fallen in love with your brand share out their memorable experience with friends, families and besties. Perhaps very much in the same way they discovered you.
Quick Response Code
In our QR Guidebook for Marketers, we championed the inclusion of QR codes in packaging collateral because it can add depth and unexpected delight to the unboxing experience. It also presents an opportunity for the brand to stay tethered to that shopper, making their connection with them one that is lasting and motivates repeat purchases.
Inclusion of QR codes into your packaging materials can:
Connect the purchaser to a wider array of merchandise offered on your website beyond what the initial purchase or gift was for.
Allow the customer to connect with your social media platform to share their experience with other shoppers.
If the brand offers a subscription service, a QR code can link directly to a customer landing page that can be personalized and targeted towards providing ideas and inspiration for their next purchase.
Provide ease of return or exchange via a QR linkup. Most companies require that the shopper visit their website for returns or exchanges. Why not eliminate the friction and make it easy for the customer? You can personalize the return or exchange experience just for the customer and include other ideas on the product they purchased (enticing the customer to exchange and not return). That QR code can scan right to the shipping label without the added steps of a website journey.
Turn an enclosed gift card into a special experience for the recipient. Imagine the recipient opening up the gift card, and there's a QR code that, when scanned, leads them to a personal audio message from the sender. Or, they are brought to a funny video or GIF celebrating their birthday, the holidays, retirement…the ideas are endless here. In any case, the connections would be branded and allow the recipient to learn more about the merchandise they just received as a gift – and become a purchaser themselves.
Sometimes there are questions the customer has after purchase. Making it easy for them to get answers to those questions without the hassle of searching is something that a QR code can help with. Scan the code to go directly to customer service (direct connect to a phone call, chat box or website).
The intention is to remove the friction and make it easy for your consumer to land quickly and effortlessly on the information they are seeking. And when this happens, the experience with the brand can be a memorable and positive one.
And finally, the ability to scan the QR code eliminates additional printed collateral, reducing the overall cost of packaging materials.
This is only but a very small sampling of ways that you might improve upon the unboxing experience for those new to your brand or even those who are loyalists. The point is, whether it's a gift or something the shopper has bought for themselves, shouldn't there always be ways to charm, delight, be human, and subsequently sell more from that encounter?
We think so. Because we firmly believe, no sale is ever "final."
For over 60 years Medallion has continued to explore the many possibilities and opportunities with our clients towards optimizing and growing awareness of their brand. At every touchpoint and at every encounter with the consumer, we make it memorable.
---
Contact Chris Gordon at 646.677.5618 to unbox more ideas and inspirations that will make your brand stand out. And be sure to subscribe to our monthly blog, voted a top, must-read retail blog by HubSpot.com and Lightspeed.com!
Ready to connect to your customers in a more meaningful way?
CONTACT OUR TEAM