Strategy, Creativity, Brand Positioning, Launches, Pop-up Retail, Retail Marketing, In-Store Marketing, Consumer Behaviors
Destination Pop-Ups Boost Sales With Local Flavor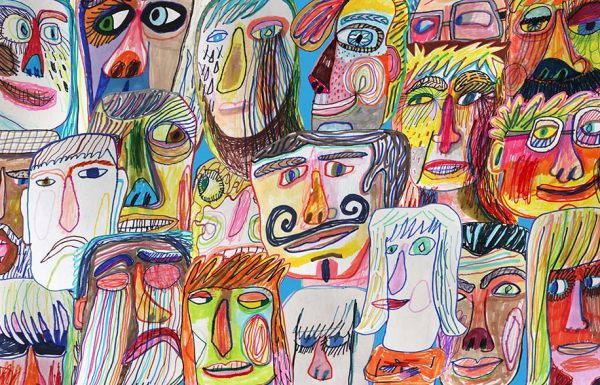 Branded activations are projected to fuel a $740 million market by 2020, according to the Association of National Advertisers (ANA). In an experience economy, pop-ups can draw a crowd based on excitement and engagement. But the most memorable experiences aren't only about delivering a branded experience. [bctt tweet="A new wave of "destination"- focused pop-ups is taking a hyper-personalized approach to their audience." username="medallionretail"]
By not only reinforcing the brand's values but also reflecting the community's, retailers are building deeper audience connections and converting numerous local brand fans. How can retailers leverage their creativity and amplify their pop-up to deliver a unique experience? Here's what we've observed.
Speak directly to your customer
Destination pop-ups deliver an immediate, tactile experience that can't be felt through digital channels. But too often, these pop-ups are driven solely by the desire to generate a flurry of social media—which is where execution can get lost. These brick-and-mortar creative showcases shouldn't  just be Insta-worthy: they present an unparalleled opportunity for retailers to interact and connect firsthand with their audience.
Once you know where your destination pop-up is opening up, it's important to get into the mindset of who your store is trying to capture. A crowd of shoppers in Los Angeles may relate to different things from an audience in Boston. Urbanites may have reference points different than consumers in suburban or rural areas. Being in tune with your audience vastly enables your ability to 'speak' their language.
Build relevancy and consumer rapport
Even if a customer has never heard of your brand, there are strategies for leaving an impression. Think of ways to add local flavor to drive people to the store and make it a can't-miss experience. Could creating an environment in an unexpected place or location attract both a targeted and available audience?  Create an environment that mirrors your local customer's interests, life-style and culture to make the biggest splash—whether you use decor or displays modeled after regional architecture, or integrate community-based events, or sell customized merchandise.
This kind of retail creativity can be adapted nearly everywhere—for example, if your pop-up is in an outdoor-centric state like Colorado, think about how you can incorporate nature and recreation into your infrastructure. Or maybe you're opening up shop in Miami, and there's an opportunity to partner with local artists for large-scale murals covering your walls.  Pop-up localization is a valuable way to positively impact your image, cultivate consumer trust, and be in the public eye for all the right reasons.
And while the common conception is that successful pop-ups need to be standalone, retailers can leverage "pop-in" segments of an existing store and make just as much of a newsworthy splash. Just think of how Lowe's and The Home Depot transition and utilize their outdoor spaces to seasonal 'hot-spots' showcasing product, services and inspiration.
Create retail pop-up magic
The formula for a pop-up that resonates is simple: start with your brand vision and weave in touches inspired by your target customer.
Take Glossier Boston, the New England iteration of the wildly popular beauty brand's physical store. The pop-up was designed in the brand's signature pink, but New England-inspired accents were woven throughout. Even the building that housed the multi-room pop-up was preppy and polished—unlike Glossier's industrial New York City showroom. Limited-edition merchandise added exclusiveness for Boston-based consumers and inspired visits to purchase items sold only there.
Vitamins brand Ritual opened its first-ever pop-up shop showroom on Los Angeles' Melrose Place this summer. In addition to branded touch, feel, and sampling elements, the trending women's vitamin brand leaned into the local wellness scene with event programming around fertility, holistic stress-reducing methods, mindful sex, and more, calling upon popular Los Angeles-based experts to lead the sessions and engage visitors more deeply.
Large-scale brands like Apple and Nike are also activating in new ways that delight  consumers—and leverage augmented reality (AR) technology. This summer, Apple teamed up with alternative art destination the New Museum in New York for a guided art walk leveraging AR in New York's Central Park. Customers pointed their app-equipped smartphone at specific landmarks on the park's horizon to unlock larger-than-life AR projections of artistic sculptures and installations. And recently, Nike led New York local foodies on a scavenger hunt to celebrity chef David Chang's fusion restaurant, Fuku. To purchase an exclusive pair of denim high tops, sneakerheads had to visit Fuku and activate the purchase by pointing their Nike SNKRS app at the restaurant menu. These retailers leveraged technology via AR-enhanced signage to expand the experience beyond the confines of four walls.
Whether localized touches are the focus of a pop-up or just an extra perk, they help customers connect with the experiences in a significant way.
Build a pop-up to remember
As you draw inspiration from the local flavor for your next activation, ask these questions:
What custom elements can you add to resonate with your local consumer? Think colors, texture, iconography (even food!)
How can you mirror your environment? How does your brand relate to its surroundings?
Does your signage, display, architecture, and decor intelligently reflect your locale?
What kind of marketing channels can you adapt to the location to make the maximum impact?
Medallion Retail has over 50 years of experience in crafting tailored store environments that reach consumers on a personal level. Work with us to create lasting resonance and put your stake in the local community. Reach out to Chris at engage@medallionretail.com to learn more.
When's the last time a pop-up made you feel like a local? Tell us about it!
Ready to connect to your customers in a more meaningful way?
CONTACT OUR TEAM