Strategy, Brand Positioning, Retail Marketing, In-Store Marketing, Brand Partnerships, Consumer Behaviors
Pickup & Home Delivery: Marketing Opportunities in the Bag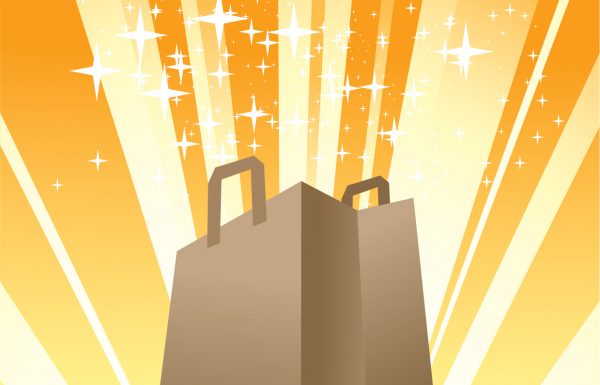 The coronavirus pandemic has had a substantial effect on retail. But it's also provided retailers with unconventional marketing opportunities. Consider that delivery and pickup options have grown as consumers have sought safer and more convenient methods of collecting their purchases. It's through these alternatives that the chance has emerged for brands to provide discovery and customer experience by partnering with delivery services and seizing control of this new channel for customer engagement.
A handful of months ago, no one would have believed the U.S. would effectively be shut down for this long. But with the onset of the coronavirus, daily life became smaller. A "big outing" was a run to the grocery, liquor, hardware or mass merchant store. And that was only if people could bear to stand in lines while wearing masks and maintaining social distance. For more than a few, it became preferable to just shop online and have orders delivered.
A report in Food Business News found the number of consumers who said they were ordering more food online nearly quadrupled in the three weeks from March 1 to March 22, from 11% to 41%, according to data from CivicScience. Food Business also reported that online grocery platform Mercato said its retailers noted a 1,200% increase in account registrations since February.
The jump-in delivery doesn't stop there. Mobile app intelligence firm Apptopia reported downloads of apps like Walmart Grocery, Instacart and Shipt more than doubled during the first half of March. And a report from CNBC said the on-demand alcohol delivery app Drizly saw a 300% spike in sales.
Another change in shopper behavior has been the increase in drive-thru and curbside pickup from restaurants and stores. Restaurant Business reports that restaurant franchises with drive-thru operations have seen an uptick in recent months as shoppers perceive drive-thru as safer than other alternatives, especially in the food industry. Chipotle Mexican Grill is adding its mobile order-focused "Chipotlane" windows to the bulk of its new units, and Outback Steakhouse owner's Bloomin' Brands has opened several of its drive-thru, pickup and delivery concept restaurants named Aussie Grill.
A recent article in FSR reports that curbside pickup has grown during the pandemic because consumers view it as a safer option than shopping in-store as there are fewer touchpoints involved. And some grocery retailers are even going so far as to establish off-site retrieval locations like temperature-controlled lockers for local grocery order pickup.
Now, months after the pandemic shutdown began, regulations are tentatively being lifted across the country. But some of these new shopper behaviors have become preferences and will continue either because of their convenience, or out of ongoing concern about the coronavirus. A recent article from McKinsey & Company found many consumers intend to stick with some of the adjustments they made during the pandemic, including curbside pickup and restaurant delivery.
Here's where the opportunity comes into play:
Consider that when consumers open their purchases, it's usually in the quiet confines of their home or car. Retail, brand and direct-to-consumer marketing decision-makers should mine this valuable space for additional market share by forming strategic partnerships with delivery services and retailers. DTC has been a sector that has long sought affordable ways to introduce themselves to new customers. The situation obviously isn't the same as walking through a store and browsing merchandise. But stores and brands can approximate the surprise and delight that shoppers experience at brick-and-mortar locations by engaging customers with unexpected additions to their pick up and home delivery purchases.
Marketing pieces such as flyers, postcards, mini brochures or booklets from brand partners are all options that can be included in a customer's purchase, giving them the chance to take a deeper dive into a brand, with full attention given, while in their car or home. Enhancing these promotional materials with QR allows the marketer to gain more from their investment by sharing rich content like videos, blogs or other brand assets that better entertain and engage their audience. As a result, the audience has more to remember.
Remember Drizly and its 300% spike in sales? Imagine how much exposure a gin brand would get by slipping a card with a QR link to cocktail recipes and a digital coupon, directly savable to the Drizly app, into each Drizly package. What if every Instacart delivery came with a promotional trial offer for a premade healthy meal service like Freshly by way of a glossy Look Book, for those nights when the grocery order doesn't get to you fast enough?
A brand would have so much resonance—and would be top of mind, really, if the customer were to receive direct mail materials with parallel messaging in their home mailbox at the same time (we've written about this topic before). Direct mail is a form of marketing that is so old it's new again. Younger audiences trust direct mail because they have experienced less of it in their lives, and they associate it less with "junk" than email. Physical mail (as opposed to email) is unusual for them to receive, so it's more memorable. It's also shareable and has an average life span of 17 days, according to a U.S. SBA article.
Let Medallion Retail give you more insight into how marketers can take advantage of shifts in shopper behaviors and turn them into marketing opportunities that will work for your brand. We have more than 50 years of experience in creating meaningful retail marketing strategies that captivate today's customers. Contact Medallion's Chris Gordon at 212-929-9130.
Ready to connect to your customers in a more meaningful way?
CONTACT OUR TEAM