Strategy, Creativity, Brand Positioning, Retail Marketing, In-Store Marketing
The Art of Thriving: Why Some Brick and Mortar Retailers Do and Others Don't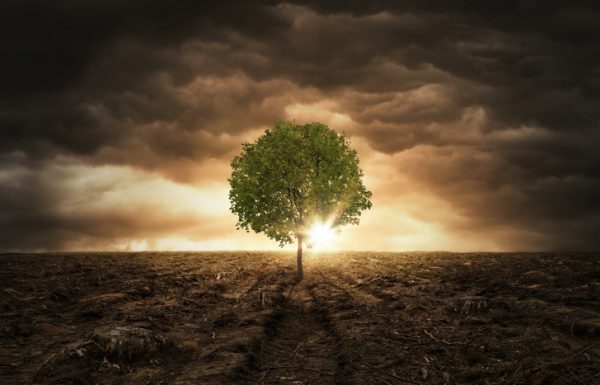 5 Differentiating Strategies for Brick and Mortar Survival
It's a popular myth that brick and mortar retail is nearing extinction; in reality, strong strategies and effective execution can support thriving in-store retail. Brick and mortar survival is simply a matter of differentiation.
Proof abounds. Amazon invested millions into its brick and mortar rollout. Fashion eyewear disruptor Warby Parker has 64 stores, with plans for over 25 more. In fact, dozens of digital brands are jumping on the physical retail bandwagon, including major online retail brands like Casper (mattresses and bedding), UNTUCKit (men's shirts), Bonobos (menswear), Allbirds (super comfy shoes), Everlane (clothing basics) and Boll & Branch (luxury bedding). It's clear that e-commerce and physical commerce can happily coexist. All it takes is a little inspiration –with well-wrought integration and curation.
Let's take a look at five in-store strategies that can help brick and mortar retailers and retail brands soar.
Integration. Black and white. Church and state. Yin and yang. In these examples, there are clear lines of separation. For retail, what you do online needs to carry through offline, and vice versa.
Just walk into any Warby Parker store and try on a pair of glasses. Not ready to buy? Your salesperson can snap a photo, then send it to you so that it's on your phone, in your head – and ready for you to act on at any point online. According to Dave Gilboa, Warby Parker co-founder and co-CEO, more than 70 percent of recipients open the email, and more than 30 percent take the bait and purchase. These conversion stats would excite any retailer.
A study by iQmetrix found that 60 percent of consumers would opt for in-store shopping if they could also get online services in the store. This includes quick-click purchasing, information-rich displays and salespeople equipped with helpful resources such as the size ordered on a prior purchase.
What the facts – especially shopping dollars—show is that pure-play e-commerce has major and, for the brand, expensive limitations. Yes, shoppers want the convenience that online shopping offers, but they also crave the in-person experience. What pure-play has done is let consumers know what's technologically possible, but (and this is a huge BUT) it hasn't replaced going into a store. The net result: physical stores that marry the best of online technology with a human, tactile, memorable experience garner fans and sales.  Brick and mortar survival becomes brick and mortar thriving.
Curation. Mass merch retailer Target has been around since 1960, and it's constantly evolving. Target knows that more isn't necessarily better. The chain is seeing that careful curation in a condensed footprint can pay big dividends. In its latest strategic move, the retailer is investing in smaller-sized urban stores – some of which serve city-based college campuses – that don't have the vast square footage for the usual inventory. By focusing on what the urban and/or college shopper values (like a single pack of paper towels vs. a bulk package that won't fit in a dorm room or small apartment), Target is using a, well, targeted approach. Target is also highlighting local brands that appeal to a younger audience's inclination for authenticity.
Inspiration. Let me share a story. My niece was moving into her first NYC apartment. Ever on the lookout for what's going on in retail, I joined her and her mom on a trip to IKEA for furniture. All during the 45-minute drive, she questioned (more like badgered) us about whether the trip would be worthwhile. Two hours after walking through the big yellow doors, and one set of bedroom and living room furniture later, she thanked us for dragging her out of bed that morning. What happened?
In a word: inspiration. If IKEA had simply dumped all its wares out on the floor, the credit card would have stayed firmly in my sister's wallet. Instead, we came across room after room of trendy, inspiring lifestyle layouts. Let's face it: the actual design of IKEA furniture is pretty basic. It's how they combine the furniture and accessorize to create fully realized to-scale tableaus that grab attention – and lead to bankable sales.
Now add to it signage that lays out step by step how to get the look…and how much it costs. My niece's reaction (and those of millions of other shoppers) is "I can get all that for just that!" IKEA digs deep into what customers' home life is really like and doesn't just create furniture – it creates solutions.
Interaction. Nothing that the internet offers compares with sensory, in-person input. Seeing, tasting, smelling, feeling and hearing – you can only truly assess these qualities in person. Let's add a sixth sense: trying. Bonobos had a very good thing going on with e-commerce, and many questioned its foray into brick and mortar. Erin Ersenkal, Bonobos' chief revenue officer, explains why the brand leapt into physical stores: "People like to touch and feel clothing…The experience of being in a store is something customers appreciate. It's great for helping us with repeat customers and acquiring new ones."
The difference between buying and shopping comes down to the experiential. Buying is a relatively mundane task. Shopping is an all-engaging encounter. It's not only interaction with a great product; it's interaction with great salespeople. Plus, the more you can show customers how to interact – features to look for, uses, applications – the more they will cross your front door again and again. These are exactly the kinds of interactions that produce what we call great In-Store Shopper Moments™: hit on multiple cylinders and you create a more gratifying and therefore more successful in-store experience.
Information. It's not just the heart you're after. Win the mind of a customer as well, and you've forged a lasting relationship. It could be as simple as displays that visually engage and educate the buyer. Fresh, the ultra luxe natural skincare and fragrance line, has literally made an art of its signage. The brand makes informative signage an integral part of its stand-alone and in-store displays. Its storytelling walls are a combination of static and interactive, creating beautiful layers of information about products and the brand.
Everlane built a robust internet following with clothing essentials and opened its first store in December in NYC. In addition to being able to touch, try and order, customers can also learn. Part of Everlane's brand story is its commitment to sustainability. At the store, customers can listen to activity at the brand's Los Angeles t-shirt factory in real time. There are also information cards about Everlane's fabrics and their sustainable sources in places like Mongolia, Peru and other far-flung locales.
Boll & Branch wanted to communicate more about its brand than it could online. Co-founder Missy Tannen told Architectural Digest, "When you're selling online, you just have the opportunity to show images and describe things…But with the store, we're really able to educate them even further. When you come in you're going to see raw cotton everywhere, be able to touch it. We have a thread count wall that will show our signature weave magnified so you understand the quality." Scott Tannen, the second co-founder, adds, "We'll have photos of our own trips to our factories and farms and show the actual people making our product."
[bctt tweet="It's been said again and again, and it bears reinforcing: retail isn't dead, boring is." username="medallionretail"] Simply filling your store with inventory no longer cuts it. Today's consumer expects more for the effort they make to get from their sofa to your store. Physical retail needs to offer the best of offline shopping, and the best includes a well-curated selection, rich information, plenty of inspiration along with the chance to interact with both their potential purchase and a fabulous salesperson.  Brick and mortar survival depends on it.
Create an in-store landscape that covers these bases, and you're well past brick and mortar survival — on your way to thriving.
Whether you're a start-up or an established brand, let us help you develop, design and implement strategies that differentiate your in-store experience – to create Shopper Moments™. Email Michael Decker at engage@medallionretail.com, call 212-929-9130, or check out our portfolio at medallionretail.com.
Ready to connect to your customers in a more meaningful way?
CONTACT OUR TEAM