Retail Marketing, In-Store Marketing
Retail Then and Now; Transformation Big and Small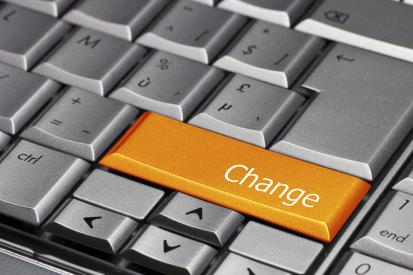 I've been thinking about transformation.
No, not those robot guys who keep attacking earth and Shia LeBeouf. This has nothing to do with Optimus Prime.
It does have something to do with retail marketing, though.
Transformation is a good word for our industry. It alludes to renewal, adaptation and change. It is about becoming new again; about reinvention and revolution. It speaks to moving forward and celebrates change.
We've seen big transformations in the retail and retail marketing industries. Technology has redefined standard operating procedure. We've seen changes large and small; from Big Data to pinpointing the ideal customer.  Smartphones, social media, ID technology and even drones have forced retailers to transform.
It hasn't been easy. But it has paved the way for a new kind of retail; a business that now must be inclusive, responsive and more imaginative than ever. Shopper marketers must listen to consumers, understand their motivations and respond by treating them as individuals.
Shoppers have transformed as well. Empowered, opinionated, educated and demanding, today's customer has influence, and she knows how to wield it. Technology has given her a voice and a community in which to exercise it.
Because she has more options than ever before, she seeks ways to make good decisions. Which in turn provides opportunities for retail marketers; the shopper needs us to engage and guide her (on her terms, of course). She needs assistance as she navigates the retail space, because that has transformed as well.
The idea of a "store" has changed dramatically in recent years. Once simply shelves and merchandise, a store today can be a tiny boutique, a specialty shop, a pop-up or an online destination. Shoppers are now given ever-changing environments they can explore. They are seeing products curated "just for them." Smart retail marketers now entertain, delight and involve the shopper. Displays, signage and merchandising sell lifestyles, not product. Big has given way to intimate; mass has transformed to the era of the individual.
To tweak an old saying – the only thing that stays the same is transformation.
What other transformations have you seen in the business?
Ready to connect to your customers in a more meaningful way?
CONTACT OUR TEAM