The Rise of the Microbrand and Its Impact on the Lifestyle and Entertainment Sector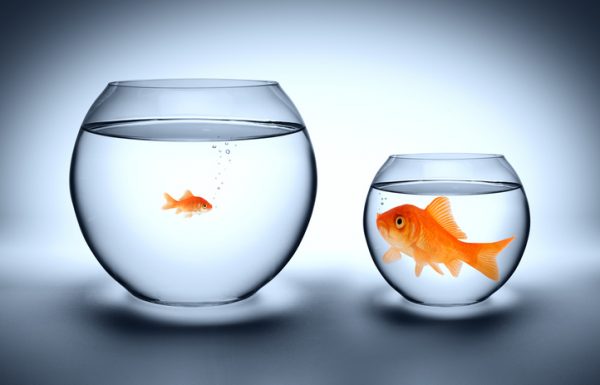 Across the country, a dichotomy is taking place on store shelves: well-known (and well-funded) lifestyle and entertainment brands are now elbow to elbow with small, emerging brands. The up-and-comers aren't necessarily spin-offs, developed in the R&D facility of some large conglomerate. These new brands have risen from the grassroots level, developed by entrepreneurs with passion and irreplaceable local insight. Many refer to this phenomenon as "microretailing."
Take microbreweries. Those that rose up and thrived were swallowed whole into megalith brands. Anheuser-Busch InBevrecently bought its 10thcraft brewer. This frenzied acquisition activity – and Americans' enduring love of beer – spurred even more beer startups. In 2012, there were 2,475 craft brewers across theU.S; by 2016 that number had more than doubled to5,300.
What we are seeing in beer is happening all across the retail spectrum – in food and beverage, health and beauty, entertainment, home furnishings, fashion and accessories, even pet food. The trend is clear: consumers demand what's unique and special. Sure, big brands are still getting the lion's share of the consumer's lifestyle and entertainmentdollar. But chipping away at this dollar are authentic microbrands. (That's why these upstarts are nicknamed "ankle-biters.")
Authentic, real and innovative are driving interest
 The Grommethas built an online platform that showcases inventive solutions for everyday needs. The e-commerce platform gave early visibility to OtterBox, S'well, Fitbit and SodaStream. They shine a light on the products – and, crucially, their makers. (After watching a video on their site, I myself bought a metal molding glue after my moped had a little fender bender.) This may sound a little like QVC, but what The Grommet does so well is tap into buyers' desire to support core values, not corporate jets. Its Citizen Commerce platform supports sustainability, domestic manufacturing and the preservation of craft. Buyers are responding with their wallets.
And the trend isn't just online. Like other pure-play e-commerce companies that have discovered that a buyer's craving for an in-person experience lingers into the digital age (we're looking at you, Amazon), The Grommet opened its first physical store in Massachusetts nine years after launch.
The brick and mortar advantage also drives the growth of b8ta. This tech gadget store, a darling of Silicon Valley, allows consumers to try-before-they-buy, featuring exclusive products with no other physical retail presence. Startups can get their products into the hands of potential customers, and customers can get a hands-on feel for what the technology does before dropping a wad of cash. That's something you can't do online. The company's nine stand-alone stores claim close to one million hands-on demos a month. And that number is exploding with b8ta's new in-store partnership with Lowe's, the home retailing giant.
Corporate-sponsored incubators are changing the model for launching
 There are a few ways that launching brands can get off the ground:
Knock on a lot of small retailers' doors (very labor intensive and time consuming, and not a lot of ROI)
Get in front of a buyer for a major store or chain (really, really difficult)
Sell direct through Amazon (and receive very little margin)
Apply for a spot on an e-commerce platform that supports entrepreneurs (see The Grommet, above)
But now there's another road to growth, and yes, it's being funded by some big names.
Traditionally, a brand had to achieve a certain sales mass to gain the attention of a manufacturer or retailer (see Anheuser-Busch InBev, above). Business case studies are rife with the acquisition stories of brands like Bear Naked, Burt's Bees, Nantucket Nectars, and Method Home. In many cases, their buyouts resulted in a loss of the authentic feel that caused consumers to fall in love in the first place.
The new model has the big boys getting in even earlier and helping to incubate brands. After a successful initial round, Target recently announced its continued partnership with Techstars, a leading startup accelerator. According to Pam Tomczik, Target's VP of corporate development, "The goal of the Target + Techstarsretail accelerator is to uncover, validate and scale those ideas by helping startups bring new products and experiences to retail." These 10 lucky startups receive guidance on scaling, manufacturing, merchandising, pricing and the dizzying assortment of other issues that confront startups.
In essence, Target is shortening the go-to-market lifecycle for innovative products. At the same time, it's helping these products retain their special brand identity. By offering its customers a mix of both ubiquitous brands and brands they can't get anywhere else, Target is creating a pipeline for in-store shopper moments®.
Kraft Heinz is also getting into the startup arena with Springboard, its own brand incubator. Through Springboard, Kraft Heinz is helping to develop food and beverage brands that have an authentic essence and inspired founders. Those that get the nod fall into one of four forward-thinking sectors: Natural & Organic, Specialty & Craft, Health & Performance and Experiential.Sergio Eleuterio, General Manager, Springboard Brands, says, "We are actively searching for emergent, authentic brands that can expand into new categories, and are looking to build a network of founders to help shape the future of food and beverage."
Microbrands give lifestyle and entertainment customers something special, something that speaks to their needs and also makes them feel a part of some greater good—giving retail a fresh breath of life.
Conveying authenticity with in-store signage & display
Outside of disruptive retail distributors like Grommet.com or b8ta, how do you convey this one-of-a-kind feeling at a PetSmart, Walmartor Disney Store? One of the lessons that these incubator programs offer is the immense value of effective signage and display. Previously, lifestyle and entertainment lines would have relied on gut instinct and/or their advisory boards to guide them on how to gain shoppers' attention. Problem is, many find that they've burned through their marketing budgets by the time they get to the in-store display phase of product launch. Experienced partners will reinforce that this is exactly the time to put the pedal to the metal at point-of-purchase, and not take your foot off the gas.
With unknown lifestyle and entertainment brands, it's vitally important that your displays draw attention, inform and highlight the products' distinctiveness. As part of the trend to connect with a brand's founders and company mission, the signage needs to tell the brand story succinctly and engagingly. And, as we see with both b8ta's success and The Grommet's move to physical retail space, display needs to encourage hands-on engagement.
It's exciting to give birth to a new lifestyle and entertainment line and it's essential that it gets in-store visibility. Microretailing. What's new on your shelves?
If your brand is just starting out or if you are already established but ready to sponsor new entries to the lifestyle and entertainment sector, come talk to us. Medallion Retail specializes in creative and cost-effective ways to establish your in-store presence. We are your display partner at your start and as your needs scale up. Email Medallion Retail at engage@medallionretail.comor call 212-929-9130.