Strategy, Brand Positioning, Consumer Behaviors
Unique Times = Unique Marketing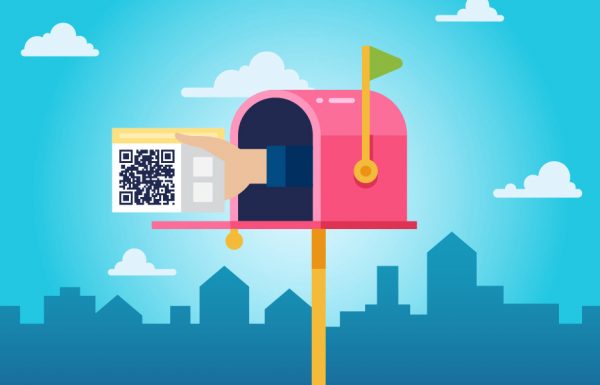 A funny thing about being housebound is that even routine activities can rouse new interest. Take the daily mail. In normal times, consumers would likely flip through it and set it aside. But these days, postal workers are considered essential and people are going out of their way to thank them. That can make deliveries from the outside world seem that much more compelling. And that means these unique times could be the perfect time to reach your customer with a new approach.
While consumers are ingesting a huge amount of online exchanges, some brands have found a renewed interest in more traditional methods for their marketing outreaches, citing their ability to tell the brand's story with much more depth and range.
These strategies aren't replacing the online experience. Rather, they're enhancing and reinforcing it. Especially when an old-school marketing technique — like direct mail — is married with technology that has found success on other media platforms like television or social media.
Take, for example, a recent social media and TV ad from Mount Sinai Hospital that appeals for COVID-19-related donations. The ad prominently features a round QR code to the side of the screen. Viewers are prompted to open the camera on their smartphone and scan the code, which brings them directly to the donation page.
Another commercial that makes use of a QR code comes from Pray.com, which encourages viewers to "decompress with uplifting content" simply by downloading the app via the code on the TV screen. And in a commercial from Tezza, a photo and video editing app for iPhone users, an eye-catching QR code brings users directly to the App Store for a seamless download.
In each of these cases, brands figured out that the television experience need not be static. Instead, they drew on interactive marketing to increase consumer engagement. You could use that same approach with direct mail. A QR code could be overlaid onto a marketing piece, providing a seamless and immediate connection that takes the consumer to a whole host of destination points. These journeys are all about telling a more in-depth and compelling story about your brand, your offerings and your value.
The idea is to give consumers a choice about pulling information about a brand and its offerings, rather than being bombarded with it. Online is fine but having a choice is important, even under "normal" circumstances. Right now, at a time when your audience might feel it doesn't have many choices at all, it becomes especially important. And more brands are recognizing this.
Vuori, a California-based men's and women's performance apparel brand, got its start in ecommerce but quickly expanded to brick and mortar stores. The online presence drove traffic to retail locations and vice versa. But the company wanted a way to increase traffic and tell its story without the limitation of the one or two screen images that come with paid social ads.
In a recent interview with emarketer.com, Vuori's Joe Kudla, founder, says a direct mail catalog really conveys the brand's message.
"[It's] what sets you apart," he says. "There's a lot more storytelling. Being a company with a lot of items that we're proud of, we love the catalog for that reason."
And again, the catalog — the tangible marketing piece — can employ a QR code to bring consumers right the brand's website. A code's destination points could also include videos demonstrating your brand in action. Or it could provide special promotions like a discount with first purchase. Additionally, it could bring users to contest sign-ups, games or seasonally driven campaigns.
This type of engagement not only turns one-way messaging into interactive marketing, but it's virtually limitless in its capacity to tell a story and engage with targeted customers in ways that are both meaningful and measurable. Each time consumers engage and scan the QR code, they're immediately confirming receipt of the mailing. Beyond that, effective analytics can track the factors that are most important and resonate with them. Finding out what is really relevant is almost as important as the sale because it offers the opportunity to grow and develop your customer relationship. In the end, that connection is necessary for increasing traffic, improving and optimizing your conversion rate, and growing your sales.
Clearly, print need not be one-dimensional. It has the capacity, when combined with technology, to turn a one-way encounter into a two-way engagement — and relationship. And in a climate where consumers may very well be bleary-eyed with digital fatigue, print can be viewed as another channel of opportunity. Medallion Retail has been in the retail marketing business for more than 56 years. And there's a reason for this. Let us show you how we envision print evolving into a two-way conversation with your customers
Ready to connect to your customers in a more meaningful way?
CONTACT OUR TEAM