Creativity, Signage, Production, Retail Trends, In-Store Marketing, Retail Display
Fourteen Ways To Shine as a Little Brand at Big Box Retailers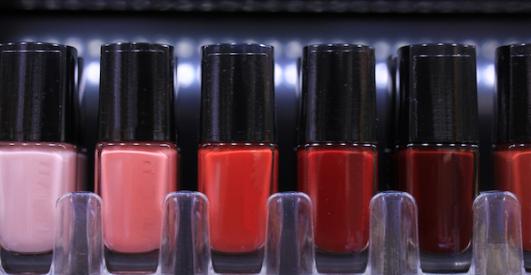 Back in the day (probably three whole years ago), if a CPG brand wanted to become the next big thing, having a presence in big box retailers Wal-Mart or Target was mandatory. Today, emerging brands have more options to get their products in front of shoppers, including pop-up, mobile, retail incubators and storefront partnerships.
But make no mistake; a couple of linear feet in one of these big box giants remain a pretty powerful "get" for a new product or brand. As we marketers say, "It doesn't suck."
So how does the little guy get his share of the shelf space? Find additional facings. The more facings and placements you can secure for your products, the more likely shoppers are to see, notice and eventually buy them. (Which in turn makes your host retailer happy and more willing to give you additional space. It's the circle of retail life.)
Seek mutually beneficial opportunities to build your product presence. Or better yet, be aggressive and offer to create and implement facings exclusive to your big box partner. Look to these fourteen display ideas and tactics for inspiration:
Corrugated Standalone Displays
Brands can load these cardboard towers with merchandise, gaining additional facings anywhere in the store.
Pegboard
This classic display material is for hanging products from the shelf. Pegboards are great for reclaiming un- or under-utilized space.
PDQ Displays
"Pretty Darn Quick" displays are cardboard boxes that are preloaded with products. They can pop up anywhere there's room, and require little to no maintenance from the retailer.
Clip Strips
Clip strips are long strips with vertical hooks that hold product. Using clip strips gives you a chance to get product in those smaller spots on the shelf beyond your primary placement.
POS Bins
POS Bins are vessels (buckets, barrels, containers) that store products on the floor. These are best used to encourage impulse buys near the register.
Knee Knockers
Knee Knockers are mobile display carts that are placed underneath counters. They're a great way to create more facings in high traffic areas.
Cooler Extenders
Cooler Extenders are racks placed below cooler displays. If your products pair well with refrigerated items, cooler extenders open up opportunities for cross merchandising.
Outriggers
These racks go over retailer's standard gondola, providing additional facings.
Side Stacks
These endcaps sit at the end of a standard gondola, extending the aisle and creating important new facings at crowded big box retailers.
Slat Walls
Slat Walls are a type of display set-up that uses slats instead of peg holes. While they require special hardware to set up, slat walls offer great versatility
Single Product Displays
These put the viewer's entire focus on just one flagship product. Sometimes, taking away choice and just featuring one signature item can help inspire a purchase at big box retailers.
Endcap Displays
Products in endcaps often sell faster than those placed in the aisle, because shoppers see them first.
Island Displays
Island Displays sit on the floor and are open on all four sides, making products accessible and visible.
Wing Displays
Wing Displays extend from endcaps. Creating wing displays is a clever way to find space on the endcap (even if those facings have already been sold).
Ready to connect to your customers in a more meaningful way?
CONTACT OUR TEAM