In-Store Marketing, Retail Display
Personalizing the Retail Fashion Experience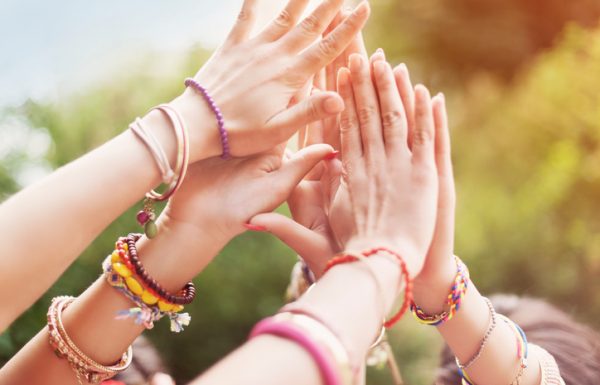 Some purchases are generic: chewing gum, a phone charger, paper towels. Others are deeply personal. And it doesn't get more personal than retail fashion.
Inherently, your clothes and accessories are about who you want to be to the world. They broadcast your personality, your tastes, your regard for yourself. As such, they're as personal and personalized as your name.
On the surface, it appears as if the Internet has taken over as the guiding fashion force. But that description may be overstated. When it comes to actually buying clothes, shoes, outerwear and underwear, brick and mortar still rules. Retailers and brands that do more than create a comfortable experience where the shopper feels at home – those that also emphasize the individual – stand to win customer attention and loyalty. [bctt tweet="While the Internet reaches the masses, the in-store experience has the distinct ability to make each shopper feel unique and represented." username="medallionretail"]
How can retailers cater to the throngs that travel through their doors every day and the individual at the same time?
Speak to Your Customer with Relatable Consumer Identities
You can't possibly customize displays to fit every individual's specific purchasing goals, but you can encourage shoppers to see themselves in your core customer personas – fictionalized representations of your buyers based on real data.
We recently addressed the nexus of individual interest within a mass market with our Barnes & Noble Education displays on college campuses. If you've walked into a college bookstore lately, you know that the offerings go way beyond books. In fact, technology and apparel are major sellers. In the college environment, your laptop is not just an academic and extracurricular tool. It is in many ways a fashion accessory, and reflects your identity. An art major needs a laptop compatible with design software like Adobe, while future engineers need one that can handle loads of data and coding.
Using the laptop as the core component, we created displays for several personas based on majors and interests. This meant pointing art students to graphic tees or sports enthusiasts to the latest game day sweatshirt. Creating these in-depth personas allows the shopper to see their inner selves brought to multi-dimensional life – a life that extends beyond their laptop and to their apparel and accessories choices.
Now take this one step further into the world of pure fashion. More than putting clothes on a mannequin, retail marketers must identify their different customer personas and implement detailed, informative and/or engaging signage to drive the message home. From fashionistas to comfortable casual dressers and everyone in between, you have to target the individual and present the missing pieces to their wardrobes.
Give Your Consumer Ways to Expand Their Persona
Think also about pushing the consumer further in their shopping experience. Online retailers achieve this with "You Might Also Be Interested" options – pointing shoppers in the direction of a trending floral top to match the high-waisted pants they're considering.
In the online sphere, Ann Taylor Loft updates their "Most Loved Looks" page for seasonal outfit inspiration. The persona of a rising professional shows off different outfits from the same collection, inviting the shopper to click on an outfit and "Shop The Look." Next thing you know, the shopper doesn't just have a sweater, skirt and boots – she has a whole look catered to her personality.
By implementing effective in-store signage and display with highly sought-after looks – especially those that are on trend at the moment – you're tapping into the FOMO (fear of missing out) that influences shoppers, and gets them to buy. The feeling of having to own something to be trendy, confident or chic is a key emotional driver in the path to purchase. And don't forget, in fashion it's not just about what to buy, but how to wear it. Adding this extra guidance is key.
Help The Shopper Define Themselves with your Product
 Instead of just grouping ideas for outfits and products together, you can also inspire shoppers to mix and match products by positioning them in different combinations within your signage and showing them how it's done with your display. Some retailers have made an art of this.
Alex and Ani, the popular jewelry company, built their brand on the idea of layered bracelets. They marketed the concept of stacking and grouping bracelets to create innumerable stylish – individualized – looks.
Pandora works in a similar way with charm bracelets. Shoppers continually add to the bracelet to make a statement about who they are. And it's not just for primary shoppers. Both of these fashion accessory brands tap into the gift market. By encouraging layering, collecting, personalizing, they make their brands the go-to gift solution.
By presenting creative ways to mix and match, layer and collect, retailers give their customers more than what they see on a screen. They enable experimentation, provide inspiration and offer a wider perspective. Ideas and items customers never thought of can enter their purchase realm. This is especially true in large stores where items may be dispersed over hundreds of feet of square footage. The possibilities for personalization are endless in-store, and they create the shopper moments that bring shoppers back again and again.
Want to learn more about how to use signage and display to personalize the fashion shopping experience? Email Michael Decker at engage@medallionretail.com, call 212-929-9130, or check out our portfolio at medallionretail.com.
Ready to connect to your customers in a more meaningful way?
CONTACT OUR TEAM