Strategy, Creativity, Retail Marketing, In-Store Marketing
Putting Experience in Its Place with American Girl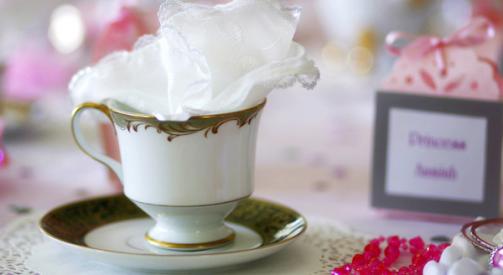 On December 12, 1997, while walking on Fifth Avenue in New York, I was swept up by a tsunami-like horde of red-bag-wielding, miniature plangonologists, and jostled into what seemed to be a cavernous shrine to a tiny race of people. A high-pitched din and the stares of a hundred dead eyes haunt me to this day.
I have never forgiven Pleasant Rowland.
For it was she, textbook author, TV reporter and teacher, who had incited the mob with her creation, seventeen years earlier, of the American Girl doll. (Ms. Rowland sold the company to Mattel in 1998 for $700 million.)
As a sane individual who hates being bulldozed on an overcrowded sidewalk during the holidays, I did not have a lot of love for American Girl. But as a student of amazing shopper experiences, I was impressed. I still am.
A pioneer in experience-based shopping, American Girl was among the first retail brands to offer immersive and individualized interaction, combining shopping with eating and playing.
Upon entering the store, many American Girl doll enthusiasts and their moms are escorted to individual fitting rooms where they can peruse doll wardrobe items preselected by a personal shopper. There is a salon for those dolls in need of a blowout, and the American Girl Café (complete with doll-sized chairs for little Samantha, Kristen or Molly) is a perfect place to rest, regroup and enjoy breakfast, lunch or tea (reservations required, please).
The Truly Me Signature Studio is the place for young designers to customize a doll outfit or girl-sized backpack, have it created, and take it home that very same day. If your American Girl is feeling under the weather, a quick stop at the doll hospital will have her feeling fine in a jiffy. And don't forget the monthly book club and craft events.
Until 2008, there was even an in-store, musical stage show, The American Girls Review, that featured child actresses dancing and singing the roles of the dolls. Other American Girl-themed shows included Circle of Friends: An American Girl Musical and Bitty Bear's Matinee: The Family Tree.
Yet it seems that even with all of this outstanding shopper activity, the American Girl folks believe there's a need for more and deeper shopper experience. They want to create shopper moments.
The American Girl Place flagship store in Manhattan is at the end of its lease, and is moving to a space in Rockefeller Center in fall 2017. The company is using this opportunity to improve and add to its shopper experience.
"As we look at girls today and millennial moms, they're seeking brands that deliver positive, meaningful experiences, not just products," said Wade Opland, American Girl's senior vice president of global retail. "They're asking themselves, 'How does it tie back to me?'"
The new American Girl flagship store will debut novel experiences that reflect three current trends in shopper experience design:
Shopper-Inspired Activity
The Rockefeller Center store will feature a state-of-the-art Media Studio where young filmmakers can create movies using the 18″ dolls. The company wants to encourage the AGSM (American Girl Stop Motion) craze (fans of the brand are creating their own stop-motion films and uploading them to YouTube), and will host in-store AGSM workshops and showcases.
Shared Experience
The new store will house a beauty salon for the American Girls, but the concept is being expanded to allow children to have their hair cut and styled as well. Kids and their dolls can now have side-by-side makeovers, creating an experience shared between them, and with mom.
Lifestyle Context Marketing
Whenever possible, a retail brand should find ways to integrate its products and services into the current lifestyle of the shopper, asking themselves, "What is she enjoying day-to-day that we can be a part of?" Identifying yoga and cooking as two areas of mom/daughter interest, the new American Girl Place will offer classes and workshops on the topics.
Ready to connect to your customers in a more meaningful way?
CONTACT OUR TEAM