Strategy, Permanent, Temporary, Corrugated Display, Retail Marketing, In-Store Marketing, Consumer Behaviors, Case Studies
The Importance of Transparent and Sustainable Fashion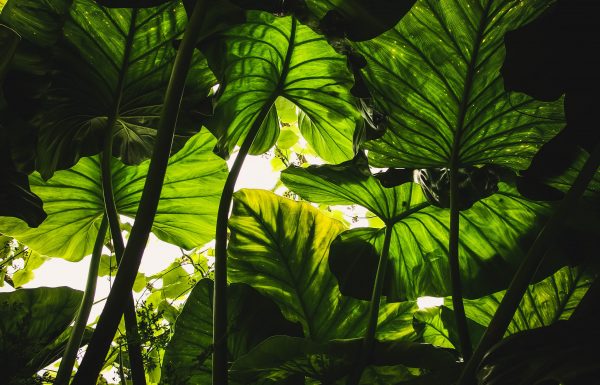 Plastic has had a bad year. People are saying 'no' to plastic straws to save sea turtles. Government officials are passing laws to ban  plastic shopping bags. And reusable water bottle sales are soaring.
So what does this have to do with fashion? Well, everything.
[bctt tweet="As consumers push for more eco-friendly, sustainable products, fashion is getting hit with more pressure to deliver. " username="medallionretail"] Especially as more people start to realize that the fashion industry (specifically fast fashion) is one of the world's biggest environmental offenders.
Why is it so important for fashion brands to rethink their sustainable strategies? And what can they do to make a difference?
A commitment to authenticity
The trend of sustainable fashion isn't new. Originally stemming from the 1940s wartime need for rationing fabric, the idea really blossomed in the late 1980s and early 1990s with companies like Patagonia. For the outdoor clothing brand, sustainability is more than just a marketing hook – it's an ethos.
Since then, sustainability in fashion has blossomed. Allbirds, Everlane, Outdoor Voices are just a few of the many new fashion brands that grew out of an intrinsic goal to create sustainable clothing.
The Maiyet Collective just launched a co-retailing space in London, taking a new spin on retail that combines the excitement of flex retail with the collaboration of a shared space. The brand brings together a curated set of small, sustainably driven fashion, beauty and home goods brands that swap out month to month. And the store itself? Every detail was designed to use only raw materials.
It's one thing to have a line of shirts made of eco-friendly material, but if they're displayed on a plastic shelf or placed in a plastic bag upon purchase, you're contradicting yourself. There should be a continuity of sustainability in the store.
But what about those fashion companies that aren't as committed to sustainability? Or the ones that want to shift gears, but can't completely rebrand? Sustainability can still play a role – it just has to be authentic. H&M came under fire a few years ago for launching a sustainability initiative while also burning unused products. Environmental campaigns have to be done honestly, or consumers will sniff out the lie and turn away.
Sustainability means transparency – and quality
Brands often refer to sustainability and transparency hand in hand. Today's consumer is more educated than ever before. From organic foods to cruelty-free beauty products, they want to know what's going on with their products. And now, that trend is permeating the fashion industry.
So when you think about the sustainable nature of your fashion brand, you don't only need to consider the logistics of the products, you need to think about how to market them to your consumers. One word: displays.
A card that's as simple as "This jacket was made out of recycled materials" gives the garment a new life and a story. A display that's full of greenery reminds the consumer of the environment they're trying to protect. A case with the number of water bottles it takes to make a pair of Rothy's shoes educates the consumer and gives a clear visual cue. The key here is tangible context the consumer can see and understand.
Some fashion brands (and even big holding companies) are going even bigger in their effort to prove sustainability to consumers by creating partnerships. Burberry, H&M, Unilever, Target and more created a consortium of companies committed to "eradicate plastic waste and pollution at the source." Not only will they be launching concrete initiatives, they will also report their progress each year – transparent proof to the consumer that their favorite brands are putting money where their mouths are.
Wear it and share it. Use it and reuse it.
One of the biggest challenges to sustainability in the fashion industry is the desire for "new." Each season, exciting trends hit the rack. Shiny, fresh and ultra-stylish, the latest lines draw customers back to the store, ready to stock up for the new season.
But what about the clothes the consumer already has? They're tossed aside – either to sit in the closet gathering dust, or thrown in the wastebin. According to a study by secondhand e-commerce shop thredUP, 70% of clothing in the average woman's closet goes wholly unworn, and the average American throws away 80 pounds of clothing each year.
Thrifting is a natural disruption to this appalling statistic – and it's gaining popularity. In fact, 1 in 3 women shopped secondhand in 2017.
Secondhand isn't the only option. Enter the share economy. Companies like Rent the Runway and Le Tote  offer consumers fashion to rent for either special occasions or everyday life. Le Tote even allows members to purchase pieces that they love for a fraction of the retail cost.
Sustainability efforts are not just limited to companies with these share or thrift business models. H&M stores  worldwide have donation boxes for old clothes and textiles. Donors get a 10% off coupon, and the textiles are either resold, reused or recycled. Madewell does something similar, taking old pairs of jeans and turning them into housing insulation.
This is a simple integration into any fashion retailer's business, presenting your company as environmentally friendly while also extending the lifecycle of clothing and accessories (thereby reducing the environmental impact of item by 73%). It's a win-win.
What about other categories? Sustainability can play a role in these as well – especially when retailers sell cross-industry products. Tech stores can collect and repurpose old electronics, beauty stores can have recycling boxes for old cosmetics bottles, and mass merchandisers can create sections dedicated to sustainable products. Sustainability is a trending topic across industries, and as our world heats up, it shows no sign of going away. It's time for brands to hop on board.
At Medallion Retail, we work with companies across sectors to create winning displays – with an eye toward sustainability, creativity and originality. Reach out to Michael Decker or Chris Gordon at engage@medallionretail.com to get started today.
Ready to connect to your customers in a more meaningful way?
CONTACT OUR TEAM