Strategy, Creativity, Retail Marketing, In-Store Marketing, Consumer Behaviors, Case Studies
The Rental Retail Economy. When Temporary is on Trend.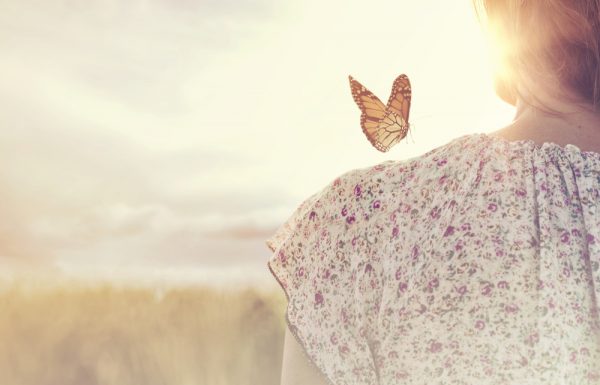 Rent the Runway is expanding into kidswear. REI is starting to rent outdoor gear. Ikea is testing out rental furniture. Rental retail is really taking off.
Welcome to the sustainable, accessible rental retail eco-system. With pricing that puts a versatile sofa, high-tech mountaineering tent, and couture kidswear within reach, temporary is on trend, and very, very hot.
But the downsizing of fees doesn't mean a corresponding downsizing of in-store communications. In fact, signage and display are your best allies for helping shoppers understand their full array of options, including the path to ownership.
A disruptive icon in designer clothes
When Rent the Runway (RTR) launched in 2009, fashionistas looked askance at renting high-end dresses. Fast forward a decade: Rent the Runway valued at $1 billion—has a whopping 10 million members.
What changed? Well, for one thing, the world got warmer. Shoppers also woke up to what they were paying for an outfit they would wear once, maybe twice. Ownership became less of a thing.
Instagram landed, too. As people posted more fashion shots, the pressure to change up wardrobes rose exponentially.
With climate change, renting went from social stigma…to badge of sustainability. The RTR inventory grew to include daywear, shoes, and accessories. And now, with the launch of RTR Kids, RTR is grooming a new generation of loyal clientele. The RTR rental retail economy has evolved from an occasional item to a robust subscription service, where packages can be rotated monthly.
American Eagle sees the future of renting, too. The fashion brand recently launched its own clothing rental subscription service, American Eagle Style Drop, which a loyal base of high schoolers, college students, and young adults can use to "rent, return, and repeat."
[bctt tweet="Everywhere along the age spectrum, shoppers are renting to augment their wardrobes, rock their social media posts, and save the planet." username="medallionretail"]
Home sweet (sustainable) home
Rental services have their sights set beyond your closet, too. In its new partnership with Williams Sonoma's West Elm brand, RTR is sticking its (high) heels into home decor. RTR subscribers can fill their homes with West Elm quilts, blankets, and decorative pillows. Keep your big pieces as is—but change up your duvets, shams, and comforters whenever the mood strikes. Beyond the whimsy and fun of it all, doing so enables you to switch out backgrounds in your Instagram posts, without moving locale (after all, so many selfies are snapped at home).
IKEA disrupted the furniture model when it landed on U.S. shores in 1985. The brand outfits everything from dorms and post-college apartments to kids' rooms and vacation homes.
In particular, Millennials and Gen Z's are hyper-aware that the environment pays a price when furniture gets tossed aside during a move. "Rental retail meets IKEA's three main strategic objectives: being more affordable, more convenient and looking after the planet," noted IKEA finance chief, Juvencio Maeztu.
Into the great beyond
You rent your car; why not your bike? You rent skis and boots; why not a tent and backpack? That's the thinking behind REI's new foray into renting outdoor gear.
According toBen Steele, REI's chief customer officer,"In 2019, we see the expanded rental and used gear program as keeping us moving toward a sustainable and accessible outdoor future by offering new models of access to great outdoor gear and apparel." In its press release, the company notes, "By elevating re-use as a core business strategy, REI also satisfies a growing millennial consumer audience, 36 percent of whom say they would rather rent than own a product."
And therein lies a key opportunity for signage to help customers decide whether to buy or rent. For some, the choice may be obvious. Like the designer dress that you want to wear to that one wedding, or so that your resident Girl Scout can get an ultralight backpacking kit for her standalone camping trip. Signage can be the great equalizer in informing your shoppers—as they weigh the benefits of buying, or just trying.
Buyer vs. renter personas
Let's break this down. Think about whether—and how—the renter persona differs from the buyer persona. Maybe both want style, but the renter is willing to push the envelope further than the buyer.
For example, does your shopper want to change up their look (think emerging celebrity, social media influencer, high-profile speaker), or do they want something to call their own, forever? Does the shopper have a calm, measured, "investment" mindset, or are they dealing with the stress of a looming "crisis," like a reunion visit from a former roommate?
Another way to look at personas is identifying who has the potential to move from renter to buyer, or be a hybrid renter-buyer customer. Here again, your signage should speak to these differing personas. For example, if you are ABC then buy, but if you are more XYZ, then renting is your better option. RTR covers all of its bases with its Try to Buy option. They give subscription customers who repeatedly rent the same item or hold onto it for months, the flexibility to make the beloved piece a permanent part of their wardrobe—at a significant discount.
So there you have three acquisition models, along with product information to convey, store guideposts to install, and sustainability ethos to promote, it's a lot for your audience to digest, especially the uninitiated. Look around you—your walls, hanging signs, and fixture toppers should be employed to make the shopping experience as easy and informative as possible.
Rent and buy: the most powerful combination
Enticing displays move the needle on spending. Rather than a zero-sum game of only buy or only rent, displays can be used for conversion. The reticence to buy can be transformed into the willingness to rent. Rather than plunk $2,000 for a full-suspension mountain bike, test out your options for just $90 a day and see which model and brand suits you best. And while you're here deciding which bike to rent, why not buy the extras that aren't rentable: bike gloves, water bottles, sunglasses, bike shorts, and, don't forget, a helmet. These incremental purchases add up. Then, when it comes time to buy, the first place a shopper will turn to is the place where they had their positive "shopping" experience.
As shopping patterns evolve, Medallion Retail brings fresh insights and creative retail marketing solutions to your store. Reach out to me and our team at engage@medallionretail.com for ideas that captivate and inform today's retail customer.
Share: What would you now consider renting instead of buying?
Ready to connect to your customers in a more meaningful way?
CONTACT OUR TEAM