Strategy, Creativity, Social Media Integration, Brand Positioning, Retail Marketing
Best Marketing Books of 2016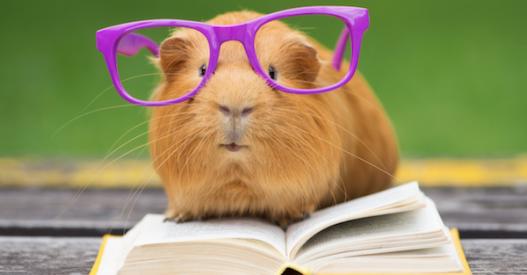 I am a list-maker from way back. A detailed catalogue of my Hot Wheels collection (c. 1970) remains in my Locked Trunk of Memories That Only I Can Open.
My OneNote is filled with lists of movies I must see, comedians I love, books recipes featuring Nutella and titles of books I probably won't write. I actually have a list of all the lists I have.
I won't bore you with that one.
However, I would like to share what I consider the best business/marketing books of 2016. These are the books that inspired and educated and challenged me last year as I sought to become a more strategic marketer in this period of great change.
Here is my list of the Best Business/Marketing Books in 2016.
Scrappy: A Little Book About Choosing to Play Big by Terri Sjodin
Scrappy people see big problems and come up with big solutions. Or they see ordinary challenges and find a new path to extraordinary results. They're like the entrepreneur who turned his home into an indoor jungle—complete with waterfalls, tropical birds, and a live baboon—to sell investors on the now famous Rainforest Café restaurant chain. Or the Girl Scout who skipped the usual door-to-door cookie sales and set up a table outside a medical marijuana dispensary, selling 117 boxes in just 2 hours.
Messy: The Power of Disorder to Transform Our Lives by Tim Harford
If that simplified, Zen-styled life didn't work for you, don't worry. Embrace your mess. It may seem counter-intuitive, but the author has pulled together countless examples where messiness beats tidiness. Keeping things tidy is tempting, especially when facing big, scary projects. Messiness pulls us into a different frame of mind and opens us up to new opportunities.
Invisible Influence by Jonah Berger
How does influence work? What prompts us to choose one thing over another? Surprisingly enough, it has more to do with how others influence you than your own preferences.  Jonah Berger, Wharton Marketing Professor and author of the bestseller Contagious: Why Things Catch On has taken the conversation about influence to a new level in this new book. In it he shares strategies for motivating others, why new products should be different — but not too different, how to make better decisions by ourselves or in groups and how to use mimicry to turn strangers into friends.
The Customer Mindset by Joe DeRosa
This book borrows from the 80/20 rule; you overcome 80 percent of your marketing challenges by focusing your efforts on the shopper's mindset. DeRosa tackles the obstacles that keep brands from achieving their potential: a lack of courage, the denial of the need for improvement and a shortage of trust.
The Content Trap: A Strategist's Guide to Digital Change by Bharat Anand
Companies everywhere face two major challenges today: getting noticed and getting paid. To confront these obstacles, Bharat Anand examines a range of businesses around the world, from The New York Times to The Economist, and from Chinese Internet giant Tencent to Scandinavian digital trailblazer Schibsted. Drawing on real-life stories and on the latest research in economics, strategy and marketing, this refreshingly engaging book reveals important lessons, smashes celebrated myths and reorients strategy.
Originals – How Non-Conformists Move the World by Adam Grant
This volume encourages creative marketers to champion new ideas, go against the grain, battle conformity and drive concepts to market. With a focus on the power of originality, Originals also shares wisdom about how to win allies for your big idea.
Illuminate – Ignite Change Through Speeches, Stories, Ceremonies, and Symbols by Nancy Duarte and Patti Sanchez
Illuminate is the story of the challenges that Nancy Duarte, CEO of Duarte, Inc., faced when she reinvented the largest communications company in Silicon Valley. She uses her story to describe the disruption, pain and uncertainty associated with corporate change. Master communicator Duarte introduces readers to a new visual and verbal vocabulary, such as the innovation life cycle, how transformation impacts travelers, and the six-step venture scope display of the transformation process.
Hug Your Haters – How to Embrace Complaints and Keep Your Customers by Jay Baer
Eighty percent of companies say they deliver outstanding customer service, but only 8 percent of their customers agree. This book is about closing that gap by working with those who don't know they like you yet.
Deep Work: Rules for Focused Success in a Distracted World by Cal Newport
Can you focus without distraction and get your important work done in spite of… what was I saying? This book explains about the balance between distraction and focus, and offers smart ideas about how to stay on task.
Hacking Marketing: Agile Practices to Make Marketing Smarter, Faster and More Innovative by Scott Brinker
This book proves that the world of marketing has merged with the world of technology. This means that marketing campaigns have evolved into short, agile bursts of activity that improve with ongoing iteration with shoppers. Hacking Marketing is organized into five parts that guide you through understanding marketing through the lens of technology.
Ready to connect to your customers in a more meaningful way?
CONTACT OUR TEAM