Strategy, Brand Positioning, Pop-up Retail, In-Store Marketing, Consumer Behaviors
Grow DTC Offline with Pop-Up + Dynamic QR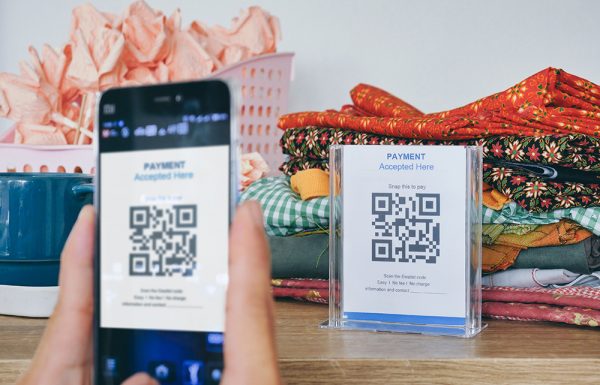 If you've been reading the news about DTC lately, you may be under the impression that DTC is faltering. Challenges faced by brands like Harry's and Brandless have dominated the news recently, giving reason to pause when assessing the continued value of DTC as a growing trend in retail.
However, we think the idea of having a direct-to-consumer relationship continues to present numerous opportunities and advantages for these brands. The most critical is the advantage of knowing the consumer, who they are, what they want now and what they'll want in the future. With no middle barriers, DTC companies have the direct ability to call the shots on how they will develop these intimate and long-term relationships; over time, this will also support the brand's ability to continue to be relevant long after they launch.
DTC companies are born, for the most part, as digitally native brands. As we have seen, many companies have recognized that the online channel shouldn't be their only channel. Breaking out of this format by creating concrete, real-world, haptic marketing experiences for their customers offers not only the ability to deepen their connections with their consumers, but to seed new bonds within expanded audiences.
In our recent blog post "Pop-Up to Keep Up", we wrote about the human need to touch and feel, and how pop-up can satisfy that need while also addressing a myriad of needs and strategies for a brand. Pop-up, we continue to believe, is a perfect vehicle to support a DTC brand's first offline steps.
Which brings us back to the value first understood and mined by DTC brands – the consumer relationship. How can a physical encounter with a digitally native brand mirror the online experience? How can a brand sense, recognize and respond to their customer in the physical world as quickly and seamlessly as they do with a keystroke?
Innovative and progressive brands have discovered this already, by using dynamic Quick Response Codes (QR). As odd as it might be to read "innovative" in the same sentence as "QR code," QR codes are not what you might remember. They have in fact resurfaced as a "new" technology, and all because of a newfound friend who appeared on the scene in 2017.
With the advent of iOS 11 for iPhone, users now possess the capability of quickly scanning QR codes natively in the camera app, instantly connecting the user to the QR code via a browser link. No more need for a separate app.
With this much-improved interaction, brands are now using QR codes in multiple ways: linking to a coupon or extending a promotional offer; or redirecting to a specific campaign landing page or directly to a website. All of this gives their customer a frictionless in-store experience that is much like the online one, but much more dimensional. For the brand, use of these QR codes opens up a whole realm of marketing possibilities and facilitates an immediate link between brand and smartphone user—a consumer base estimated to be more than 110 million strong by 2021.
And because dynamic QR codes' back-end coding can be continuously updated, the result is a cost-effective marketing approach that is both customizable and fluid.
For the digitally native brand, using QR as an engagement tool in a pop-up experience will connect customers to the online legacy, deepening the awareness and appreciation of the brand.
Even within relatively established brands, creative DTC marketers are making use of this expanded channel of communication. Seizing upon the many opportunities it presents to deliver both a heightened level of customer service and customer acknowledgment, this expanded channel simultaneously allows the brand to harvest a bumper crop of customer data and insights.
Nike has been utilizing QR in this exact way in various retail outlets across the nation. Through a QR approach, Nike connects in-store customers to Nike product more directly, succinctly and more efficiently—allowing customers to quickly gain access to product they want to try, simplifying and streamlining the in-store experience https://www.businessinsider.com/nike-scan-to-try-tech-how-it-works-2018-8. And through this all, Nike continues to "learn" their consumer and develop the brand experience and product offering.
The bridge between the online and physical connection with the brand is an important and constantly evolving one. From the brand's perspective, that bridge keeps them connected and moves them closer to the customer: their wants, needs, preferences and certainly their spending. For the customer, the expectation is fulfilled of an encounter that's as seamless in-store as it is online.
At Medallion Retail, we believe what DTC already knows—that knowing your customer intimately is the key to be able to continue to grow and develop your brand to meet the larger needs of your customer base. Although we believe that there are many effective tools to deploy towards connecting with your consumer base, a blend of pop-up and QR is one worth considering.
We have many more ideas about how this could work for you and would love to connect. Reach out to Chris at engage@medallionretail.com
Ready to connect to your customers in a more meaningful way?
CONTACT OUR TEAM