Strategy, Creativity, Pop-up Retail, Retail Marketing, In-Store Marketing, Consumer Behaviors, Case Studies
Retail Renaissance: The New Golden Age of Brick-and-Mortar Retail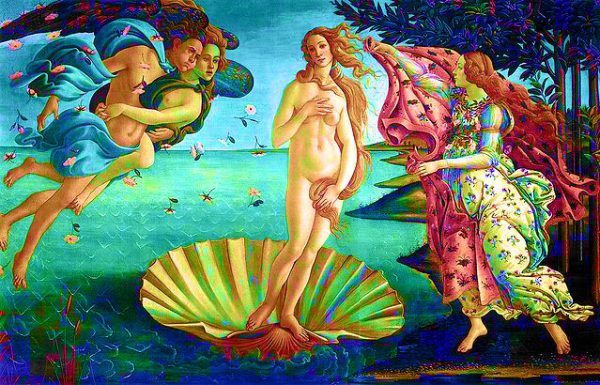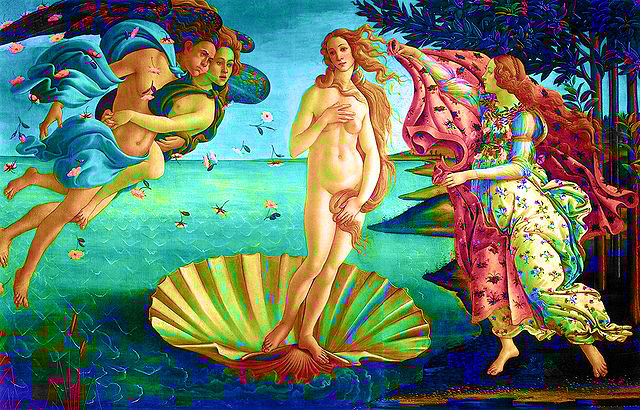 The past decade has not been kind to retailers. Malls shuttered, small businesses folded, and beloved chain stores – including Toys"R"Us and Sears – closed their doors. Spurred by delayed effects of the Great Recession and massive shifts in consumer shopping habits, the retail apocalypse was marked by over 12,000 physical store closures – and left many wondering if the days of in-store browsing were gone for good.
But 2018 changed everything. This past year, retailers began to pivot their marketing tactics – experimenting with new approaches, including high-tech features, pop-ups, events and Instagram-ready  backdrops to entice shoppers.
And it worked.
Walmart had its best sales quarter in a decade. Target enjoyed "unprecedented" performance. Even e-commerce companies  that once vowed never to lay down brick and mortar are investing in permanent physical spaces, eager to create hands-on "physical" connections with shoppers.
[bctt tweet="Retail didn't die – it transformed. And we're in the midst of its 21st century Retail Renaissance." username="medallionretail"]
The Italian Renaissance had da Vinci, the Retail Renaissance has Target
Target is the definitive leader of this shift. Once a quintessential big-box store (replete with sprawling aisles, fluorescent dressing room lights, and endless checkout lines), Target invested $7 billion in the past year to transform its storefront and digital efforts. With the initiative came a new focus: design store layouts that enhance the shopper's experience from the moment they walk in to the second they check out.
Part of this strategy entails opening smaller Target stores in urban areas. While customers can still explore a wide range of products, the selection is curated to fit within a compact floor plan. This is especially clear in the apparel section: the season's styles are artfully arrayed on a display case, enticing shoppers without overwhelming. And Target's premier brands are highlighted with signs and spotlights, leading shoppers towards the most popular items.
The new, urban locations cater to college students and young professionals, helping Target expand its demographic. By the end of 2019, the company plans to launch 130 of these small-scale stores.
In an effort to compete with Amazon's Prime policies, Target also changed its approach to delivery. The brand now offers more same-day delivery options (thanks to their acquisition of the delivery platform Shipt) and free 2-day shipping. Or, customers can opt to skip shipping altogether: just order online and pick up in store.
"Our stores are at the center of our strategy, and they are at the center of our success right now," said Target's chief executive, Brian Cornell, to The New York Times in August.
Expand on experience and leverage fun
Cornell's testament resonates across retail sectors. Though Amazon remains the indisputable bellwether, brands aren't just trying to keep pace,they're intent on offering what Amazon has yet to master: an experience to remember.
Consider Tiffany & Co. The jeweler recently announced plans for a three-year renovation of its flagship Manhattan store. The $250 million investment is aimed at heightening customers' in-store experience with expanded retail spaces, cafés and new hospitality offerings. For Tiffany, this also means capitalizing on its iconic status. The flagship store had a starring role in the 1960s film Breakfast at Tiffany's, and the expansion will give fans and tourists a chance to participate in the brand's story through more events and experiential opportunities. With in-store sales still accounting for 90 percent of Tiffany's revenue, company executives are banking that the renovation will help the brand compete with e-commerce jewelers.
Another New York City retail institution, FAO Schwarz, returned in 2018 with a renewed focus on "experiential" shopping. Three years after closing its flagship Fifth Avenue store, the beloved toy store returns to the city with a bang. Under a new owner, FAO Schwarz plans to capitalize on the store's theatrical elements. Children can zoom around on the miniature in-store racetrack, build best friends at the Build-A-Bear Workshop, and explore the store's new centerpiece: a two-story rocketship. To keep the fun times rolling, dancers perform songs on the store's iconic walk-on piano – and in case that wasn't enough to capture attention, the notes are reflected in lights and color on an identical ceiling piano. Good luck trying to match this immersive experience on a tablet screen!
"Retail is theater," says FAO Schwarz's chief merchandising officer, David Niggli. Indeed.
Make the everyday amazing
And let's not forget about the new leader in experiential shopping: Macy's.
Throughout 2018, Macy's made significant investments in their turnaround strategy, hoping to secure shoppersand win back investors' trust after a few tumultuous years. The holidays are the best chance for the department store to show its success, and show it has.
In November, Macy's announced its shares rose more than 80% over a 12-month period. That same month, the store kicked off its holiday displays, hoping to create momentum that would continue into the new year.
I visited Macy's Manhattan headquarters, and I can tell you: it's something to behold. Huge floral displays dot the first floor, enticing shoppers to stop and pose for a photo. Snowflakes hang from the ceiling, and giant ornaments glisten on a towering tree.
For additional whimsy, Macy's transformed their "meet Santa" opportunity. Instead of walking up to greet Mr. Claus in a tired old armchair, children make their way through a tunnel to "Santaland," where the man himself is waiting. Meeting Santa is a true experience that all shoppers, young and old, will remember for years to come.
Even in the small details, Macy's excels At the beauty counter, signage and lighting showcase unique products, and attendants stand ready to advise shoppers.
By all accounts, Macy's plans to continue exploring experiential features even after the holiday season is over – maybe the best is yet to come.
Use technology to entice shoppers and enhance products
In other sectors, the theatrical elements of shopping are heightened thanks to new technology. Retailers in the beauty industry in particular are using technology to let shoppers experiment with products before purchasing. At select Sephora stores, shoppers can use an AR Virtual Artist tool to try on makeup and learn different techniques, all without putting a single product on their faces. Sephora knows that its Gen Z customers – 98 percent of whom prefer shopping in physical stores, according to a study published by IBM – are attracted to high-tech features that heighten the in-store experience. And unlike e-commerce beauty stores, Sephora has knowledgeable staff on hand to answer questions and provide direction.
"We know to be successful as a retailer, we've got to be where our clients are and give her tools and experiences that meet her needs," says Mary Beth Laughton, Sephora's Executive Vice President of Omni Retail.
Sephora's approach seems to be working. Their sales grew in 2018, despite considerable competition from Ulta Beauty and Amazon.
Speak to your target audience with new brand messaging
For other companies, joining the retail renaissance doesn't just mean adopting new in-store features – it means rebranding to appeal to the new generation of shoppers.
Take Payless ShoeSource. In 2017, the discount footwear retailer filed for Chapter 11 bankruptcy, announcing it would close 400 of its US stores. Bankruptcy can signal a brand's funeral – but in 2018, Payless returned from the dead with a little help from a brilliant marketing stunt.
Last fall, the brand took over a former Armani store in California's trendy Santa Monica, stocking the shelves with their high value, low-priced shoes. But then the trickery began. Payless invited fashion and lifestyle influencers to the launch party of "Palessi," a purported maker of designer footwear. In a scene of glitz and glamour, guests told (fake) reporters how much they love the Palessi wares – and some even offered to pay hundreds for $19.99 shoes. At the end of the evening, Payless revealed their ruse, and guests' surprised reactions were caught on camera.
The stunt made a cultural statement that Payless hopes Gen Z shoppers will appreciate: luxury is a mindset. "Payless customers share a pragmatist point of view, and we thought it would be provocative to use this ideology to challenge today's image-conscious fashion influencer culture," says the Doug Cameron, chief creative officer for the agency, DCX Growth Accelerator, that designed the campaign.
Though there's no word of more Palessi pop-ups, it appears Payless was successful in making its brand positioning provocatively clear to shoppers. And while sales aren't yet high enough to cement Payless in the retail renaissance, it's possible the store will make a stellar comeback in 2019.
A renaissance that transcends retail sectors
This past year marked a definitive turning point in retail. Thanks to renewed marketing and in-store strategies, brands are rising from the ashes, and shoppers are responding with enthusiasm. Other stores that are leading the retail revival:
Ready for a renaissance? Medallion Retail brings innovative retail marketing ideas to life. Read our retail marketing case studies for inspiration, and for creative retail display solutions for your stores, reach out to Michael Decker or Chris Gordon at engage@medallionretail.com or 212-929-9130.
Ready to connect to your customers in a more meaningful way?
CONTACT OUR TEAM