Strategy, Social Media Integration, Pop-up Retail, Retail Marketing, In-Store Marketing, Consumer Behaviors
E-Commerce Pop-Ups Deliver a Much-Needed Physical Presence to Online Retail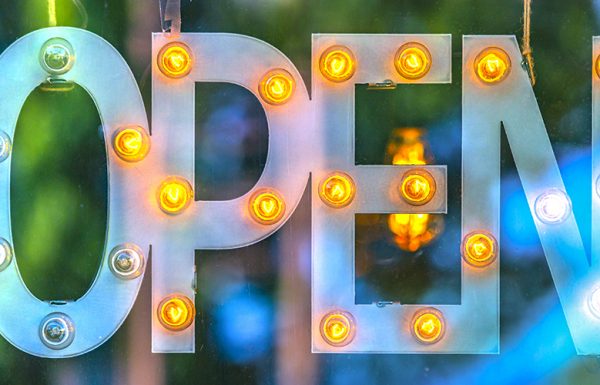 Once upon a time, pop-ups were simply opportunistic. A way for retailers to generate extra sales in empty storefronts, a low-cost solution for emerging businesses hoping to gain a toehold in a market, or a way for big-buck brands to generate a giant splash. But during the past few years, pop-ups have undergone an evolution, emerging as a favorite marketing tool for an unexpected type of company: e-commerce retailers.
E-commerce pop-ups garner much attention for disrupting stagnant industries, yet increasingly, native digital brands are leveraging traditional brick-and-mortar solutions to connect with customers and deliver an enriching brand experience.
Take popular e-commerce home furnishings store Wayfair: from November through January, Wayfair is hosting two pop-ups– the company's first-ever foray into the traditional retail space. Found in Massachusetts' Natick Mall and New Jersey's Westfield Garden State Plaza, both pop-ups are just 400 feet in size – but what they lack in space, they make up for in authentic customer engagement.
Wayfair's pop-ups leverage many unique, innovative experiences that customers can't get from online shopping. An interactive "How-To" station offers home improvement advice, while customers are also invited to design their own furniture. If these pop-ups go well, there's talk that Wayfair may open a year-round store in the future – a notable development, given the company's staunch commitment to online-only retail.
"We are bringing the Wayfair brand directly to shoppers in a completely new format this holiday season," said Ed Macri, Wayfair's chief product and marketing officer. "This pop-up experience is yet another way we are deepening engagement with customers beyond our online presence."
What's the motivation behind Wayfair's change of heart? One goal may be to build a more loyal online following. Another is likely to appeal to a more significant segment of customers. Contrary to popular belief, 50% of millennials and 67% of Gen Z shoppers say they prefer to shop in stores. The customers have spoken, and native digital brands are listening – and reimagining the in-store experience with pop-ups and flex retail solutions.
Bob Sherwin, head of North America marketing for Wayfair, thinks pop-ups are crucial to building an authentic relationship with customers: "Physical pop-ups are a natural evolution of our test-and-learn culture…[It's about] how do we make our store experience come to life in a physical setting."
Pop-ups offer both brick-and-mortar retailers and e-commerce companies the opportunity to gather key intel on their consumers that they couldn't otherwise. According to Wayfair, the temporary stores will test how consumers interact with the brand offline, and the company can use that insight to fine-tune its merchandising strategy and push traffic back to Wayfair's online store.
Other notable e-commerce companies are choosing to take the same two-tiered, omnichannel approach to retail – placing e-commerce first, but supplementing with consumer-friendly retail spaces. This past year, Casper, a native digital brand that's revolutionizing mattress shopping, launched two notable pop-ups in New York City. The first, dubbed the Casper Sleep Shop, showcases six miniature "homes" and invites shoppers to test the mattresses for themselves. The space feels more like a home away from home than a big-box mattress store, ultimately creating an immersive customer experience.
Casper's second NYC space is so innovative that it doesn't even sell mattresses. The Casper Dreamery, located in Manhattan's SoHo district, offers "the city that never sleeps" a chance to book 45-minute nap sessions throughout the day. Fans of Casper can also attend sleep- and wellness-focused events at the space. For Casper, physical spaces are clearly about more than just pushing a product – they're an opportunity to give consumers warmth, tactile experiences and personal insight (all the things you miss out on when you shop online).
[bctt tweet="In the next three to five years, e-commerce brands are expected to continue exploring and expanding their pop-up approach. " username="medallionretail"]Casper is set to open 200 stores in North America over the next three years; sensational shoe brand Allbird aims to open eight new stores in 2019. For Allbirds, the move comes after successfully experimenting with pop-ups – and learning that investment offline can help them communicate their brand message to consumers.
"Given how tactile our product and brand story is, it's important that we continue to create these opportunities to interact with customers," Allbirds co-founder Joey Zwillinger says.
As you continue to plan your marketing strategy for the new year, keep in mind that e-commerce pop-ups can help your e-commerce brand gain vital insight into how consumers use your product. A well-planned pop-up may be your key to understanding how best to position your company for growth in 2019.
Reach out to Michael Decker or Chris Gordon today to start brainstorming innovative ideas at engage@meetmrpopup.com.
Ready to connect to your customers in a more meaningful way?
CONTACT OUR TEAM