Strategy, Creativity, Social Media Integration, Retail Marketing, In-Store Marketing, Consumer Behaviors, Case Studies
Retail Storytelling: Uniting Products Under a Theme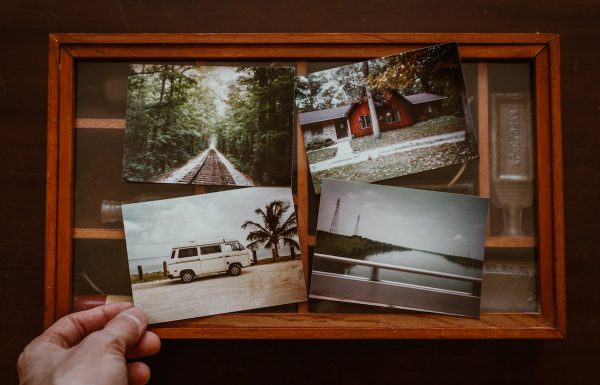 The Night Before Christmas, The Polar Express, The Gift of the Magi, Love & Latkes. Who doesn't love a great story? During the holidays, everyone cuddles up with our favorite seasonal stories. Now, storytelling is extending to how you merchandise, not just during the holidays, but all year long.
The media, business schools, marketing gurus – all are promoting storytelling as one of the most effective retail marketing strategies to engage your customers. A recent article in Forbes highlighted storytelling as a way to organize your brand and your product offerings. Stories allow you to tap into emotions that traditional category displays just can't foster. Let's take the color pink. I just walked into my local Staples and there was an entire display of pink-themed items…in an office supply store! It made me stop and take a second look (and pick a pink or two). The color created a story that I instantly responded to.
According to the course description for Strategic Storytelling at Columbia University's Executive Education Program: [bctt tweet=""Research in neuroscience and cognitive psychology has shown that stories are typically more effective at changing people's minds than rational argument."" username="medallionretail"] What does this mean for you, the retailer? You could focus on a product's fundamental features – for example, the ultra-warm down coat that can withstand temperatures of below 20 degrees, with knit cuffs to prevent cold drafts and a hood to seal in warmth. It appeals to the head, but does it appeal to the heart?
Even when he was writing Julius Caesar back in 1599, Shakespeare knew that touching emotions can yield a stronger reaction than logic. So, back to that down jacket – let's see how it can be a story. The ability to take your dog – or lover – on a long walk through the park on a brisk winter's day, breathe in fresh air, and stay snug while cradling a steaming coffee. Let the elements be damned – you're warm and toasty! One need only look at the success of Patagonia and its to-the-ends-of-the-world adventures to see how effective stories can be.
HubSpot has practically built an entire content silo, from courses to infographics to blog posts, on retail storytelling. We like this one, which points to the success of Apple in using stories to inform its customers about what can be a pretty complex and dry topic: technology. Apple could point out all of its nifty tech features (which would be great if your audience were composed solely of tech geeks) or it could tell stories about what those features enable you to do. I was once tempted to write to Apple about my mother-in-law who, at 80 years old, got her first Mac at Christmas and set it up by herself. By morning she was zipping along. Apple could say its products are easy to use or it could tell that story. Which do you think is more memorable and impactful?
A few months ago, Macy's acquired STORY. With its ever-changing, magazine-like and gallery-morphing approach to retail, STORY uses themes as the foundation of all displays. Its retail space undergoes a top-to-bottom re-invention every four to eight weeks so that shoppers are constantly entertained, engaged and entranced. The model also provides plenty of fodder for collaboration and brand partnerships. While terms of the deal were not disclosed, it appears investors see huge potential – Macy's share price has trended considerably higher since the announcement.
With STORY, Macy's is positioned to group products in countless combinations and tell compelling stories. STORY points to "made and America" and "wellness" as some of its most popular themes. Here are a few potential themes we've quickly jotted down that can apply across virtually any retail sector, but you can let your imagination run rampant with possibilities:
Materials – soft, natural, fuzzy, furry, shiny, glittery, stainless, glass
Artisan or designer – incorporate the artist's or brand story
Sustainability – natural, organic, recycled, environmentally friendly
Give-back, community, nonprofit tie-in
Steps to doing something – how to create a look, how to do a DIY project
Any holiday – think beyond the usual suspects
Any season – the ski trip, the beach getaway, staying warm, staying cool
Any emotion – romance, joy, excitement, laughter
Made in America, made with love, made locally
A pattern – black & white, stripes, polka dots, animal prints
A color
A trend
A shape
A movie, play, book or meme
The storytelling concept spans all demographics, geographies and economic strata. The concept is at once both universal and tailorable to your specific audience. While Macy's is targeting the middle-to upper-price point shopper, Five Below is effectively using storytelling throughout its discount stores by dividing them into distinct and creatively themed story sections, providing remarkable and ever-evolving inspiration for the aspirational shopper.
The key is to find stories that resonate with your audience. What flies in hip Williamsburg, Brooklyn, or in trendy Austin, Texas, may not have the same connection with shoppers in Albany, New York, or in Mobile, Alabama. What appeals to the tech jockey may not connect with the technophobe or the creative spirit or the harried business exec. You can tell stories that grab each persona.
And as Five Below has shown, you don't need a mega budget – storytelling can be incredibly impactful yet economical. Yes, it's about the show, but it's also about the tell. Create a theme with a "story" component, and it's up to you whether you tell it with retail signage design across an entire wall, on a lightboard, or written on a chalkboard.
A million stories are waiting to be told. What's yours?
Medallion Retail can help bring your retail marketing ideas to life. Read our retail marketing case studies for inspiration, and for innovative retail display solutions for your stores, reach out to Michael Decker or Chris Gordon at engage@medallionretail.com or 212-929-9130.
Ready to connect to your customers in a more meaningful way?
CONTACT OUR TEAM