Signage, Permanent, Temporary, Corrugated Display, Brand Positioning, Retail Trends, Brand Partnerships, Consumer Behaviors
Can Brand Partnerships Help Shift to Thrift?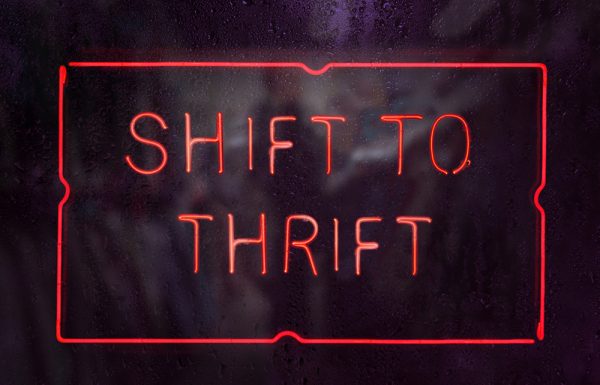 Inflation. Many of us saw it coming. But I don't think any of us expected it to come so quickly, and with such ferocity. One day you're making sure you've got your mask in hand and plenty of Purell in your pocket and the next, you're frantically searching your GasBuddy app for the lowest price per gallon.
No doubt there will be some winners here (although unfortunately not you) for warehouse clubs like BJ's and Costco. But even for them, discounted gas prices for their members may not be sustainable long-term, as gasoline has a lower profit margin than most of their business. And let's face it – these prices might stick around for a while.
So, it comes as little surprise that many will once again need to quickly pivot in adapting to these newest challenges, of which there just seems to be a never-ending supply. And no one knows this better than the millennial consumer.
According to a study conducted by Wells Fargo, "Millennials are getting a raw deal versus Boomers. Inflation for consumers ages 35–44 this past year has run more than a point higher than ages 65+." And many have been caught by surprise.
After nearly two years of forgoing vacations and a reduction in commuting costs as companies went remote, many built up cash reserves, albeit modest ones. But enough to consider relocating to other areas or perhaps to more spacious apartments so they didn't have to keep turning their kitchen table into their home office, and then back again. Some even took the big leap in buying a new home, which at the height of the pandemic and the urgent push for many to get out of urban areas resulted in their paying much more than market price. Homes that they would likely need to fix up and spaces that they would soon need to find furniture for.
Then the next blow, as if inflation hadn't been enough: gas prices accelerated, impacting just about everything one could think of. From supply chain and product availability, to home renovation and repair services, nearly everything consumers consume makes its way to the marketplace by way of some type of transportation. In fact, according to BusinessInsider.com, in 2019, trucking moved 71% of all freight in the United States. That's a lot of product and a lot of gas to move it. And when gas prices rise as quickly as they have, it's a given that these added costs will make their way to shoppers in the form of higher prices at the checkout line.
Are We Having Fun Yet?
Kind of a depressing scenario, ain't it? I mean, just when we seemed to reach an "endemic," we get socked with an inflatedemic. How will we navigate around this one?
Well, some particularly smart millennials (and Gen Z, too) have already begun to figure it out, and more and more are turning to sources that have been around for years. Thrift shops.
These bastions of affordable used clothing and household items have historically seen a rise and fall in popularity over the decades. Sometimes due to economic changes. And sometimes because of societal changes. Recently, these retail centers have once again gained popularity (and are likely to gain even more with the onslaught of rising inflation) – but not for reasons that would immediately come to mind.
Environmental stewardship, sustainability and social altruism.
In a country that became all about disposable income that also translated to disposable everything, studies show that the average American throws out 82 pounds of textile waste every year, translating to more than 11 million tons of textile waste produced every year. Much of it ending up in landfills or worse, in ecosystems like rivers and oceans.
As millennials began to question these practices, they also began to look at their own behaviors that could be contributing to harming the planet, and that's when things began to change. And while this "movement" or repurposing started with clothing and certainly continues, it's taken on a new meaning as supply chain issues drag down availability and increase pricing on things like home furnishings.
What's Driving Resale?
According to Forbes.com, "several trends are causing big changes in the furniture business that is creating a surge in furniture resale." Citing a report by Kaiyo, an online furniture resale site, they say three factors are driving this shift toward secondhand furniture.
| | |
| --- | --- |
| | Consumers are looking to make more sustainable purchases |
| | People have been spending more time at home since the start of the pandemic |
| | Supply chain issues are creating massive delays for those buying new |
Suddenly, in a relatively short period of time, many businesses around resale have sprung up, offering many different forms of resale and attracting a wide variety of shoppers for all types of reasons.
No longer is there a stigma attached to buying "used" items, but quite the contrary. It's become a channel of retail that offers those one-of-a-kind finds that can help to curate and infuse individual styles and personalities into a home setting without – and this is probably the most important now – breaking the bank.
Alpay Koralturk, CEO & Founder of Kaiyo, sums up the push towards secondhand furniture beautifully. "There is a natural parallel between clothing and furniture in that great design is timeless. People understand that it's better to have something that's made well and will stand the test of time versus something that's easily discarded. Once they realize the benefits of buying secondhand – both for the planet and their wallets – they want that more and more in all of their purchasing decisions."
And indeed, he's not alone in his observation.
Vintage vs. Thrifty
Just as much as any fashionista might desire to purchase a gently used Chanel clutch, a used Herman Miller mid-century conference table might be the perfect piece that can go from office use by day to dinner table by night. And as you might guess, even used, one of these babies ain't cheap. However, there is an audience for these finds, as sites like Chairish.com, AptDeco.com and Etsy can easily demonstrate.
Prices for used furniture through these online companies, while certainly less than perhaps the original purchase price, still can hover above what someone would typically call "thrifty." But for those searching for quality and unique anchor pieces in their homes that can get to you in two weeks as opposed to four months, price may not be an issue. So, does it end here?
The answer to that would be probably not. Because while there are plenty of shoppers for the retail resale businesses that are popping up almost daily, there is another growing and just as needy audience comprised of those millennials I mentioned earlier. Those who are setting up new homes, starting new families, and are caught between post-pandemic supply chain problems and rising inflation. Who also have the same desire to be stewards of sustainability while doing good. Like in their communities and towards a greater contribution in helping others.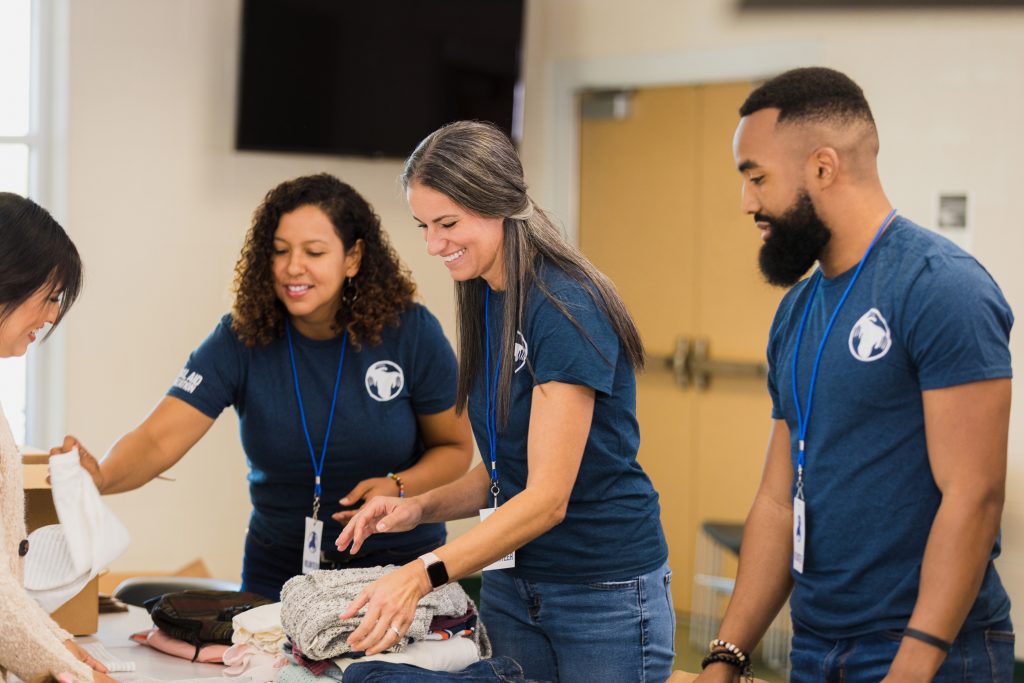 The United States Census Bureau states that in 2021 there were 25,000 resale, consignment and not-for-profit resale shops in the United States. "According to America's Research Group, a consumer research firm, about 16–18% of Americans will shop at a thrift store during a given year. For consignment/resale shops, it's about 12–15%. To keep these figures in perspective, consider that during the same time frame, 11.4% of Americans shop in factory outlet malls, 19.6% in apparel stores and 21.3% in major department stores."
So, although there seems to be a channel for every shopper need or mission, there is a distinct leaning towards the traditional charitable thrift shops that take proceeds from the sale of these items and feed those profits back into communities and charitable initiatives.
And now, these organizations are taking cues from their retail resale counterparts and appear to be behaving more like traditional retailers as they address a very receptive audience in today's millennial shopper.
Thrift Goes to the Mall
Take, for instance, Habitat for Humanity's ReStore.
On a shopping trip during the holidays, I was in a large suburban shopping mall when I noticed a new store on the lower level. It turns out that store was Habitat for Humanity's ReStore. What struck me about the store was that it looked like a retail furniture store. Complete with signage and great branding.
And I thought, how interesting. How unique. And yes, since this is a "retail" store (with a mission), could there be even more opportunities to engage the shopper and help them see the possibilities of the furniture for sale and how they might take that one piece and alter it to reflect their style and personality?
I left the mall thinking about the store. But it wasn't until several months later that I had another reason to think about the idea of thrift shops and used furniture. This time, it was an encounter with the son and daughter of a close friend that got me thinking.
The daughter had just moved back to the East Coast from California and the son was now planning to move into a larger place with his girlfriend. Both younger millennials and both seeking used furniture, driven by the desire to find good pieces that didn't wind up in landfills and were affordable. Luckily for them, they came to the right person!
As it turns out, like so many did in 2021, my husband and I moved from a home that we'd had for over 25 years. As you might guess, you can collect quite a bit of stuff in 25 years. While we didn't have a lot of high-end pieces, we did have some quality furniture that, with a little effort and creative approach, could be repurposed into attractive, functional and updated pieces for any home.
Sustainability + Community + Retail Partnerships
As I spoke with my two customers, giving them ideas on how they could do small things that could transform the pieces they were looking at, suddenly the ReStore came back to mind. And I thought, wow, is there a way to bring ideation and resources into a thrift shop environment?
Because if my two customers were any indication of today's thrift shop shopper, they're hungry for ideas and open to suggestions for rehabbing or repurposing used furniture.
I don't know, maybe I've binge-watched too many HGTV or Flea Market Flip shows or just got real creative back in my college days when I had to take those milk crates and make them – well – not look like milk crates.
But not everyone is able to look at something and immediately see its potential. Sometimes you need inspiration. And along with that, a good dollop of instruction. And that's where I think there are multiple opportunities for the used furniture market, specifically those like the Habitat for Humanity ReStores and, if they go in the same direction, Goodwill, Salvation Army and the like.
What if these stores could form partnerships with companies that offer ideas and the tools, accessories, resources and tutorials for rehabbing furniture? Companies like:
Minwax
Sherwin-Williams
Lowe's
The Home Depot
3M
Michael's
Walmart
Dollar General
The Container Store
With partnerships, these stores could become learning centers for the environmentally conscious and socially responsible shopper; providing ideas and solutions at the point of need, while also establishing a connection back to their own stores and brands.
The Home Depot is well known for their free workshops on everything from installing a faucet to laying concrete in your backyard. Why not workshops at these used furniture places that could show how to turn a dresser into a sink, a cabinet into a pantry, restore a scratched or damaged tabletop, or revitalize an old bookcase?
Restoration of some of these pieces might involve a lot. But it could also be as simple as a little furniture stain and new knobs, and you're good to go.
The fact is, people love before-and-after stories, and they also like feeling as if they are part of doing something good. In this case, brands could get a lot of mileage out of these partnerships. For one, they'd be part of helping with sustainability. And since that's a big buzzword these days and likely to get even more popular, what better way to demonstrate your core values than to actually help consumers to live theirs?
Secondly, if your brand is associated with helping communities, that is total currency to an audience who now desires to shop brands that hold the same values as they do.
And lastly, if your brand is seen as one that solves a problem for the consumer and is a resource for further needs down the road (and for a new homeowner, there'll always be needs, one way or another), then you have boosted your name recognition and shoppers will seek you out long past their visit to the thrift store.
As prices continue to rise and consumers find themselves in the middle, the resale market is going to continually grow. But the newest entry into this market, thrift shops, have the unique opportunity of changing how these stores are seen, shopped and promoted. And luckily, they have the attention of a whole new audience now. One that not only needs what they're offering but also has an altruistic desire to spend their money where they think their dollars will make a difference.
This alone gives the thrift store industry a leg up over others in the resale market. But it will take an entrepreneurial and disruptive approach to evolve these stores from bins and racks to ones that help turn landfills into flowerbeds and castaway items into treasured – forever – possessions.
---
Medallion Retail has been a part of the many twists and turns in retail over our 63+ years in business. From those experiences come our solid expertise in in-store retail marketing and all that it takes to turn your browsers into buyers at every encounter and every touchpoint.
Need ideas? Got a product to launch? Give our very own retail guru Chris Gordon a call at 646.677.5618. He's looking forward to hearing from you!
Ready to connect to your customers in a more meaningful way?
CONTACT OUR TEAM