Strategy, Permanent, Temporary, Corrugated Display, Brand Positioning, Pop-up Retail, Retail Trends, Retail Marketing, In-Store Marketing
How Pop-up Retail Transforms Ecommerce Into "Me"-Commerce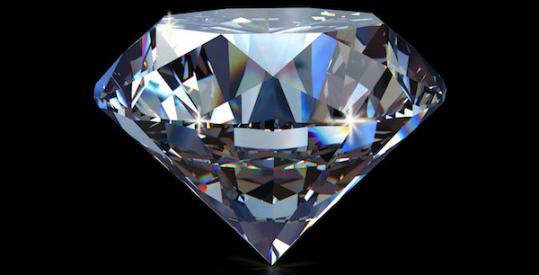 To those who ignore statistics and continue to lament that physical retail is dead, I direct one question: "What feature do practically all ecommerce sites – from Tiffany & Co. to AutoZone to ThinkGeek – share?"
A "find a store" option.
These disparate retail brands – these purveyors of rocks, shocks and Dr. Spocks – acknowledge that shoppers still want to visit a store in person. They understand that consumers often want to experience a brand in real life rather than through a screen, and that retail-tainment is more effective in-person.
Don't get me wrong; this is not about choosing physical retail over online selling. The future of retail doesn't lie squarely in one or the other, but rather, in a mixture of the two. That's why companies that were once operated exclusively online are making their presence known (and reaching more shoppers) by opening pop-up shops to complement their online efforts.
When executed properly, digital and pop-up executions are not distinct. They work in tandem to allow the shopper to personalize her experience, transforming ecommerce into "me" -commerce. (Though I still refuse to call the connection "phygital.")
A pop-up is more effective than singular online selling in six important ways:
Pop-up provides an opportunity to define and display brand personality. An in-person meeting always accelerates the bonding process; what works between individuals also works between shopper and brand.
A pop-up allows a brand to mix shopper education with entertainment. Some products – particularly those in the technology and service sectors – require a deeper understanding by the consumer in order to be fully appreciated. A pop-up gives the brand a place to do that educating, and do it in a way that is fun for the shopper. People learn best in a hands-on environment with qualified instructors. A personal demonstration is hard to make happen on a website.
A pop-up opens the door to new shoppers. Popping up in a physical space draws the attention of anyone who passes by, not just those targeted by online marketing efforts. A new, temporary store in a familiar location generates interest, attracting shoppers who perhaps would have never come into contact with your business or brand at all.
A pop-up facilitates multi-sensory interaction. Sensory experience encourages emotional connection and spontaneous purchase. In a physical space, shoppers can touch, test, feel or taste the product, and then purchase it immediately. (Remember, immediate satisfaction can feel like an emotion.)
A physical location adds validity to a brand. When the shopper encounters a brand or product in person, she's more likely to view it as legitimate and "real."
A pop-up can act as a feedback forum. Valuable shopper input – insights, opinions, suggestions and complaints – can be gleaned in a pop-up setting. This face-to-face engagement is an extremely valuable opportunity for the brand to have a conversation with the shopper. The quality of intel is better, and the shopper feels as if she has been heard (because she has).
Ready to connect to your customers in a more meaningful way?
CONTACT OUR TEAM