Signage, Permanent, Temporary, Corrugated Display, Retail Trends, Retail Marketing, In-Store Marketing, Retail Display, Consumer Behaviors
Inflation as the New Pandemic: How Shopper Behaviors Change, Once Again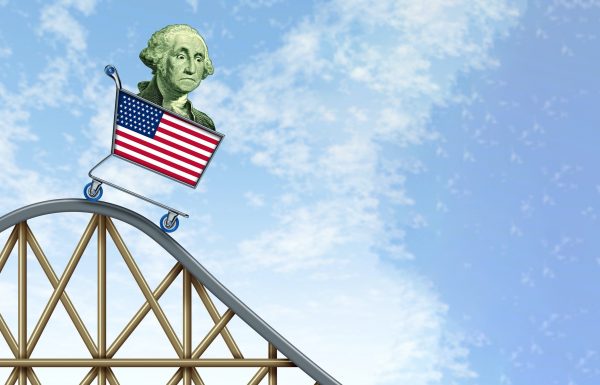 "The greatest danger in times of turbulence is not the turbulence – it is to act with yesterday's logic." Peter Drucker
I would venture to say that in today's economic environment, that is an understatement.
It seems that the yesterdays we all once understood and the logic we used to navigate through market downswings are fading faster than a New Year's resolution in February.
In what was once something that could be addressed in a few turns of inventory or a new marketing campaign, this punch of inflation, the highest seen in 40 years, is now quickly impacting and changing the retail landscape, but more importantly, consumer buying behaviors.
Notice I didn't say habits, but behaviors.
Influencing Behaviors
Over the past 20 or so years, consumer habits have changed, dramatically – some might say the way people used to shop is now almost unrecognizable. Disruption of "habits" caused by technology, availability and diversity of shopping channels, and certainly the shifting age demographics of consumers. What once was a habit of weekly grocery shopping and new clothes buying based upon immediate need (like back to school, special occasions, leisure activities, etc.) soon shifted to behaviors, greatly influenced by diversity of choices, convenience at our fingertips and a continuous minute-by-minute wave of digital marketing efforts coming at consumers on their constant companions – our smart phones.
Then came the pandemic, and consumers would once again experience an unprecedented level of change influenced by lockdowns and fear for their health and the health of their families.
But just when we were about to finally emerge from our cocoons and get back on our feet, inflation and economic instability arrived at our doorstep, soon escalating to levels not seen since the early 80s. Except this time, for this new challenge there is no "vaccine," and it seems there is little we can do to change what's upon us except to just ride it out. Except … and yes, you guessed it … by changing our behaviors.
Increased Costs and Shifting Priorities
During times of economic uncertainty and rising costs, priorities shift. And depending upon the projected duration and severity of those challenges, particularly in the area of consumer spending, these shifts can have a dramatic and sometimes long-term impact.
As we navigated through the past two years of pandemic shutdowns, when traveling was out of the question and extracurricular activities were limited to Netflix binging and Grubhub ordering, many household bank accounts expanded. No place to go and no place to spend (and there's only so much you can order on Amazon). In fact, the disposable income of Americans rose by 67%, compounded annually, during the first quarter of 2021.
Data put out by the Bureau of Economic Analysis showed that stimulus payments almost wholly accounted for a $2.36 trillion bump in personal disposable income in the first quarter of 2021, even as wages from work stayed nearly flat through that period.
So there we were, bank accounts healthy, looking to get out, buy stuff … big stuff, maybe even a house. Only now, instead of wallowing in that glorious bump in savings, we've begun to watch it quickly dissolve right in front of our eyes.
According to the Bureau of Labor Statistics, "The all items index increased 8.6 percent for the 12 months ending May, the largest 12-month increase since the period ending December 1981. Further, "The food index increased 10.1 percent for the 12 months ending May, the first increase of 10 percent or more since the period ending March 1981."
So, getting back to those priorities. What have consumers begun to do?
They've begun to strategize. And although recent news would seem to have you thinking recessionary woes took hold just recently, these changes by consumers really began to surface back in 2021.
Consumer Strategies
According to a PR Newswire release provided by Numerator, in July of 2021 all indications were that consumers had already been noticing price increases last year and, as a result, had begun to readjust their priorities.
4 in 5 (83%) of those surveyed said they noticed price increases on their commonly purchased groceries or household essentials in June and July
Two-thirds of consumers (66%) expect prices of groceries & HH essentials to further increase in the next 6 months – 50% expect a slight increase, and 16% expect a significant increase in price
Those expectations translate into concern. Over half (54%) of consumers are moderately or significantly concerned about future price increases, with low purchasing power consumers 1.7x more likely to say they were extremely concerned compared to consumers with high purchasing power (39% vs. 23%)
And as a result, consumer behaviors began to shift and shopping strategies began to jell, most following these three pathways.
Switching to lower-priced brands
Pursuing promotions and discounts
Cutting back on discretionary spending
49% of consumers plan to switch to lower-priced brands with slight inflation, 60% plan to switch with significant inflation
45% will seek out additional discounts and promotions with slight inflation, 50% with significant inflation
36% plan to cut discretionary spending with slight inflation, 49% with significant inflation
And now with gasoline hovering just around $5 per gallon as a national average, with some states nearing $7 and above, that 'significant inflation' is now becoming a reality.
So, with brand loyalty diminishing, consumers making fewer trips to the store to avoid added stops at the gas station, and discretionary spending cautiously pulling back, what are retailers, grocers and brands to do?
Necessity Is the Mother of Invention
Let's face it, two years of navigating through a pandemic will change anyone. Mentally, emotionally and, yes, financially. And changes to consumer behaviors suddenly went into overdrive during 2020 and 2021; seeing a shift in wants versus needs and then shifting to availability (remember, and not too fondly, the days of trying to score toilet paper, hand sanitizer and masks?).
During those years, how shoppers behaved had a lot to do with supply and demand. And at that point, price almost wasn't an issue. Anyway, there's no negotiating toilet paper. You need what you need. And certainly, with the 1.8 trillion dollars of stimulus money in the pockets of many individuals and families, consumers were less concerned about the increased prices, because they were willing to accept, albeit for a temporary period, price increases on needed supplies.
But now? Now this situation we're in doesn't look so "temporary." And though some market experts like Bloomberg are saying we might narrowly avoid a recession in 2022 and 2023, the chances that things are going quickly improve or gas prices come down to 2020 levels are unrealistic. So now, it's not just the consumer who is having to be strategic; retailers, grocers, brands, consumer services, etc., are once again having to rethink their approach, recalibrate and certainly innovate.
According to a recent article from McKinsey & Company, regarding inflationary challenges, "Retailers can catalyze these challenges into opportunities – if they make bold, deliberate decisions." They go on to say, "while there is no silver bullet, retailers can take a number of transformative actions to address inflation and drive a step-change performance for the years ahead. Those that take a comprehensive approach will be able to combat inflationary pressures and preserve their profitable revenues."
In their report, McKinsey noted six areas of focus for retailers in the short term. As two of these suggestions focused in on the previously noted areas of consumer behavior changes, we've highlighted the suggestions that directly address these:
Switching to lower-priced brands
1. Retailers, grocers and brands should "revisit their category strategies to reflect shifts in consumer purchase behavior and margin profiles."
As previously noted, brand loyalty saw a parting of ways back during the pandemic. Consumers who were not able to locate their brand of choice were quick to try alternative brands, which also meant switching to store brands. At the time, it was availability. Now, that switch is inflation driven. The suggestion here is that this may mean thinking differently about retailers' (and grocers') mix of private and national brands. Emphasize developing brands with high awareness, advocacy and stand-alone loyalty by adopting consumer-led brand strategies and category-management and design capabilities that consumer-packaged goods companies are known for. In other words, "knowing which product categories face the most inflationary pressures and are likely to encounter meaningful changes in consumer behavior can help retailers make informed category-strategy decisions."

Pursuing promotions and discounts
2. Go granular with pricing and promotion and tailor value delivery to consumers.
The approach suggested here has more to do with avoiding "broad price increases that may erode customer trust, but instead tailor the inflationary price response by customer and product segment, considering both margin performance and consumers' willingness to pay." Essentially, not increasing prices may in effect equal out to a price reduction to consumers as compared to other retailers' offerings. Protection of margin is one thing. But if it means making your shoppers feel like they're being taken advantage of, that's something that will linger with them for a long time. Maybe this is a good time to re-evaluate the price and promotion mix, pulling back on promotions in order to help manage cost increases without raising prices.
Again – look at your categories and margin tolerance. What are you willing to give or rethink in the short term to secure and tether your shopper to you in the long term?
The Things That Make You Go Hmmm … and Buy Lipstick
And addressing the third consumer strategy – "cutting back on discretionary spend" – how do retailers and brands affect this?
If you can make a good argument for buying the product and you can get the shopper into the store, discretionary spend becomes something easier to convince the consumer on. An "I deserve this" small indulgence. Not something that's going to drain the bank account, but something that shoppers feel is worth the spend and makes them happy.
But more on that in a moment.
Human behavior can be difficult to explain. Like why we feel compelled to say "thank you" to the salesperson who just took our money for a purchase (and they respond "you're welcome"). Or why people walk across busy streets while reading or texting on their phones. Most perplexing though, especially during these very challenging times of inflation, is how some have no problem with plopping down $25, let alone $4,000, on high-end accessories (did I mention virtual?) for their metaverse avatars. It just goes to show that there are opportunities to sell just about anything – discretionary or otherwise.
But indeed, we humans are an interesting bunch. And sometimes our reaction to outside pressures, influences or stimuli doesn't make sense. That, is until you begin to peel back the layers.
Take, for instance, a thing called the "lipstick effect." Have you heard of this one?
According to Forbes.com, in beauty circles, the lipstick effect, also called the lipstick index, is claimed to be the category's leading economic indicator. The concept is that in times of a recession and other economic stresses, women will indulge in discretionary purchases that provide an emotional uplift without breaking the budget. Lipstick fits the bill.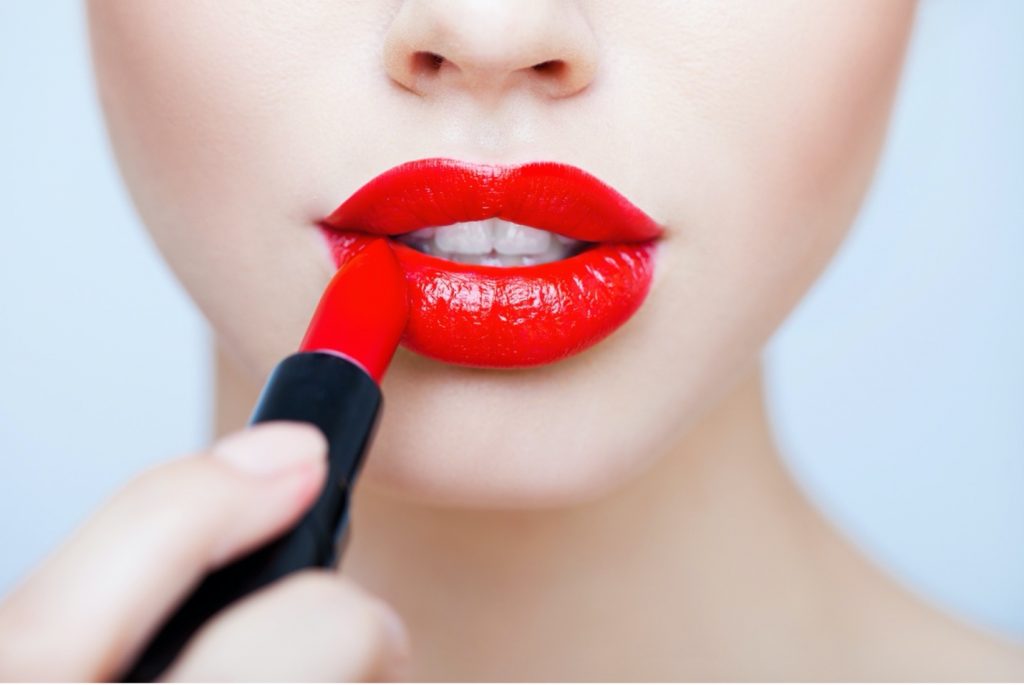 While the lipstick effect may not hold much sway in traditional economic circles, new data from global market tracking firm NPD Group finds sales of lipstick and other lip makeup grew 48% in first-quarter over the previous year, more than twice as fast as other products in the beauty category.
The lipstick effect was posited first by economics and sociology professor Juliet Schor in her 1998 book The Overspent American. She found that when money is tight, women would splurge on luxury brand lipsticks. An academic study led by Texas Christian University professors Sarah Hill and Christopher Rodeheffer lent further credence to the lipstick effect theory.
In 2001, Leonard Lauder, chairman of Estée Lauder, supplied anecdotal evidence of the lipstick effect when he reported his company saw a spike in lipstick sales after the 9/11 terrorist attacks. He doubled down on the message after the recession of 2008, reporting once again a rise in company lipstick sales.
"Recession cues increased women's desire for products that could make them more attractive to mates, despite the significantly greater expense of such products," and those who ran this research also suggested that was because luxury beauty brands do a better job advertising their attractiveness-enhancing benefits.
Which brings home the point that if you can make a good argument for the indulgence (in this case, self-indulgence) and if you can get the shopper where they can be influenced and in a buying mood, you can influence discretionary spending.
Discretionary spending isn't always planned. Sometimes it's impulsive. And the in-store environment often presents an ideal place to influence impulse purchases. In an article titled Factors Affecting Impulse Buying Behavior of Consumers, Frontiers in Psychology – a platform that publishes scientific studies and research – noted that "The buying experience increasingly depends on the interaction between the person and the point of sale environment, but it is not just the atmosphere that stimulates the impulsive behavior of the consumer. The sensory and psychological factors associated with the type of products, the knowledge about them and brand loyalty, often end up overlapping the importance attributed to the physical environment (Platania et al., 2016)."
A 2017 a survey by CreditCards.com found that 68% of US consumers said their primary location for making impulse buys was "in person, in a store." I don't think that statistic has changed much, although the conditions may have.
When consumers are in-store, they are within arm's reach of the physical product, as opposed to several days away via an online purchase. Never underestimate immediate gratification. And, although shoppers are making fewer trips to the store, they are bundling more into each shopping trip. So it behooves retailers to look closely at these behaviors. Finding ways to connect need with small indulgences, creating environments and experiences in-store that trigger sensory and emotional reactions that could override the concern of purchase price. And, just as important, creating programs that remove friction in the shopping and payment process while rewarding shoppers for that discretionary spend.
A great example of this was just introduced in a new 'buy now, pay later' (BNPL) solution by Bed Bath & Beyond. Called "Welcome Pay," the payment program offers customers an opportunity to pay more flexibly over time, with no fees and zero interest. Payments can be managed through any Bed Bath & Beyond banner website or mobile app, and there is an ability for shoppers to pay in advance. Simultaneously, BB&B is also launching "Welcome Rewards" which allows customers to earn and redeem points every time they shop.
So maybe the shopper is coming in to find an iron and a shower curtain (need), but they eye an expresso machine (indulgence) while in-store, and it's on sale. But it wasn't a planned purchase. Giving the shopper a way to indulge while not immediately breaking the budget – awesome. Rewarding them for that in points and making it easy for them to cover the discretionary expense – priceless. Ultimately tethering the brand to the consumer for repeat sales – brilliant!!
Another retailer, Walmart, which experienced healthy sales numbers throughout the pandemic due to their supply chain strength and by simply remaining open, is now trying to hold on to their market share by ramping up their Walmart+ features and membership with an eye on increasing subscriptions. Delivery savings could be a key perk to attracting and locking in Walmart+ members. Further, Walmart+ members who are using the service more frequently are choosing delivery more often than going to the store.
With gas prices what they are, that's a strategy for the consumer. One that might be the way the consumer goes in the short term, particularly when grocery shopping (regularly repeating needs) is a necessity. However, Walmart's strategy is not wholly focused on the online sale. They recognize that shoppers still want an in-store option. Something that Amazon can't fully offer. And as other warehouse stores like BJ's and Costco, the savings as a subscriber includes a break on the price of the gas that it takes to get there when they choose that in-store visit.
These are just two examples of how some retailers are helping to address their shoppers' needs first, playing an important role for repeat sales but also increasing the chance for discretionary spending.
Wrapping Up
Yes, there's no doubt that if you want to continue to be successful, you cannot rely on yesterday's logic. In today's world, it seems there's a crisis at every turn and being able to pivot quickly will prove to be the ultimate survival tactic for many.
In retaining their customer base retailers and brands will once again need to understand the woes of their shopper and take care not to ignore the challenges that they're faced with.
Although retaining customer loyalty has seen its fair share of problems over the past few years, consumers may have given some retailers a pass because it was the pandemic, and we were all in it together. But inflation? That might be a horse of a different color. While we're all faced with it, the consumer sees companies and brands they shop with as having the ability and capacity to provide workarounds and a means to negotiate prices on their behalf.
While it may or may not be true, as there is a lot more going on behind the scenes that shoppers don't always see, the fact is that perception is reality. And if shoppers feel as if a brand has their back, while it might be tough going in the short term, they are more likely to stick with that brand through the long haul and beyond.
All these things and challenges should be considered before going down the path of wide, sweeping price increases to the consumer – it might help you cover costs for now, but you may lose sales and customers later on because somebody else figured it out and stepped up as the champion in your place.
---
Through over 60 years, Medallion Retail has helped retailers and brands navigate and flourish through storms and market fluctuations – guiding and helping our clients to connect with their shoppers in-store, and turning browsers into buyers at every turn.
Find out how our deep and expansive retail expertise can help your business thrive by giving
Chris Gordon a call at 646.677.5618.
Ready to connect to your customers in a more meaningful way?
CONTACT OUR TEAM