Strategy, Creativity, Signage, Permanent, Temporary, Corrugated Display, Production, Retail Marketing, In-Store Marketing
Eleven More Ways to Shine as a Little Brand in Big Box Retail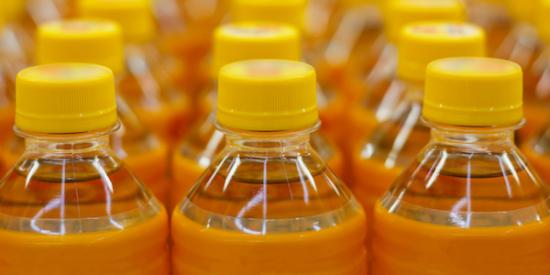 There's a war being waged on the shelves of big box retail. And it's a fight your brand can't afford to lose.
In my last post, I highlighted the shelf-space challenges smaller brands face, and how grabbing the shopper's attention – and dollars – is a tough-but-must-win battle. "Owning" the point of purchase on the Wal-Mart or Target shelf is crucial to converting interest into actual sales.
Previously, I shared thoughts about finding and creating opportunities for additional facings. And while grabbing a secondary placement is always a victory for your brand, it's not always an option. Big box retail can sometimes be strict about how many facings they allot for each category.
If this is the case, worry not. You can still have a significant impact on sales by making sure your brand name appears all over the store – even if your actual product doesn't.
From creative marketing tricks to time-tested merchandising hardware, here are 11 ways to dominate mindshare in your category and drive shoppers to your product on the shelf.
Outdoor Displays
Showing your products near the parking lot or entryway can put your brand at the top of shoppers' lists before they ever see your competitors.
Cross Merchandising
Pairing your products in surprising lifestyle partnerships (like Arm & Hammer in the fruit aisle* to promote the fact that that baking soda is a safe and effective way to wash fruit) is a great tactic to boost sales and make it more convenient for shoppers to select your brand over your competitor's.
Walking Advertisements
Take advantage of the sales team out in the field. Arm them with branded gear they can wear in the store to spread brand recognition.
Shopping Cart Ads
Using shopping carts to call out your product puts your brand front and center while people walk around the store.
Pole Toppers
Pole Toppers are upright fixtures that hold POS signs. These eye-catching signs are visible from across a store, and entice shoppers to your aisle.
Header Cards
These signs sit on top of your displays in the store, and can help differentiate your brand from similar items nearby on the shelf.
Price Alert Pop Ups
These signboards announce special promotions and sales. The best part? You can place them anywhere in the store (as long as you have permission), to reach shoppers who might not already be looking for your brand on the shelf.
Giveaways
Sweepstakes and giveaways can generate buzz for your brand. Make it easy to sign up with a booth or collection box in stores.
Ceiling Hangers and Floor Talkers
Not all big box retail stores will allow you to hang signs from the ceiling or place them on the floor. But work with those that do to direct shoppers right to your aisle and your shelf.
Window Banners
Putting signs in the windows can give your brand an edge by putting your name in the shoppers' mind before she even reaches the shelf.
Counter Cards
Use pop-up cards to give shoppers more info about your brand. These are especially effective during promotions and events when you have a table display set up.
*Totally true. I was a proud spin doctor for baking soda. 
Ready to connect to your customers in a more meaningful way?
CONTACT OUR TEAM