Signage, Retail Trends, In-Store Marketing, Consumer Behaviors
New Year – New Trends:
3 Trends to Watch in 2022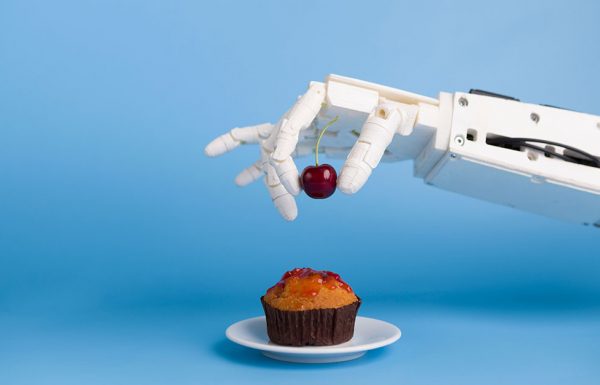 Each year we like to kick off the new year by focusing in on up-and-coming trends that we think show promise of further adaptation and growth in the year ahead. And one of the best sources of trend tracking (other than our constant and limitless curiosity on such things) is an annual list of trends compiled by Trend Hunter in their annual Trend Report.
The report is a lengthy and robust one. In fact, in this year's report – we kind of lost count after 125 trends. And something I often struggle with is that the list is hard to whittle down. But as my team is constantly reminding me, less is more, so keep it pithy but be sure not to leave out all the good parts. Then they leave me to write. Which can be dangerous. Especially when talking about trends.
Anyway – with that said, and trying to keep a diligent eye on my word counter, we have identified three trends that we strongly feel will continue to gain momentum in this new year and beyond. And to back up our picks, we've provided some real-time examples that showcase each trend, providing insights and examples that will have you agreeing that these are worth keeping an eye on.
Our picks for 2022 land in these three areas:
Robot Retail
Shoppable Experience
Virtual Labs
Trend #1: Robot Retail
The idea of robots providing services to humans is not new. Although the idea conjures up visions of Rosie, the Jetsons' housekeeper, skirting around their Orbit City home, chasing Astro's crumbs, robots have long been used to support everything from manufacturing and medical procedures to warehousing fulfillment and law enforcement.
But with the advent of AI and other technological advancements, their use has found other channels that had previously not been explored as they would've been an extravagance. And a costly one at that.
Enter 2020, and all things changed. Rosie Part Deux.
Not limited to the iRobot (the new Rosie) that navigates its way through your home, robots have found their way into our everyday lives. In services and in ways that we could have never imagined, much less thought we would now need.
In a 2020 article from Forbes.com, a report by ABI Research states that "by 2025, more than 150,000 mobile robots will be deployed in bricks and mortar establishments." And this estimate was even before the pandemic had put the need of store cleanliness at the top of the must-have list. According to zdnet.com, a survey conducted by RetailWire and Brain Corp, "One of the big drivers of adoption during the pandemic has been the hyper focus on cleanliness. Stores have ramped up cleaning protocols, but the end of the pandemic will leave lasting expectations. According to the survey, the vast majority (72%) of respondents say they do not anticipate much change in consumer expectations toward in-store cleanliness even after vaccines are broadly distributed."
So, robots have found their way into mainstream retail, mostly for mundane, non-revenue producing things like cleaning and inventory audits, etc. Okay – all good. Especially the cleaning part because that will now be an expectation by all customers – for all obvious reasons. But what now?
Well, what happened towards the end of 2021 really answered that question.
While some retailers and grocers had already begun to recognize the value added in terms of operational labor and payroll costs, the truly unexpected drop in the labor force and its measurable impact on the selling floor served to accelerate need. No more just the task masters, robots are now replacing sales associates out on the selling floor. And providing the support and yes, selling capabilities that suddenly and dramatically are now absent in store due to labor shortages.
In a recent interview with Retail TouchPoints, Suzanne Larabie (VP Portfolio Leader – Consumer Products Retail Distribution, West Coast Region at Capgemini) noted that while self-serve kiosks can help shoppers easily access product information, properly implemented robots can bring the convenience to the next level by actually guiding shoppers rather than just telling them where to look. If an associate is busy with another task, a dedicated machine can always be on hand to help and possibly save a sale.
When was the last time a salesperson actually walked you to the product you were looking for, down the aisle and to the exact shelf?
While robots may not completely replace humans in store, their need certainly has grown, even in a few short months. And it doesn't look like it's going to change anytime soon.
But having said that, this begs the question. What are the expectations or should I say possibilities for robots in store, where they may be used beyond that which they're doing now? Will they be used for purely rudimentary tasks, as mobile wayfinders or operational custodians? Or will innovation drive these off-payroll devices to the next level? Realizing their true potential as a supplemental enhancement of the customer experience. One that adds to but is not a replacement of the human factor.
From what we've seen, we think their adaptation into the world of brick-and-mortar retail will expand beyond what most people have experienced thus far. And this is why we selected this trend as one to watch.
Grocers such as Schnuck Markets, Inc., who operates more than 111 stores in Missouri, Illinois, Indiana and Wisconsin and has used a robot in store (theirs is called Tally), have seen many benefits. One of them is access to real-time product location data via the Schnucks Rewards app, enabling more efficient shopping trips for customers, restocking and fulfillment activities for store teams, and third-party e-commerce partnerships. And customers (and their kids) are enjoying the experience, as noted in the article from Progressive Grocer, stating that many of their younger customers get very excited to see Tally going up and down the aisles of their stores and seek it out when shopping with their parents. In fact, a recent social media video they shared of a child's interaction with Tally quickly went viral.
Then there's the convenience of having a personal in-store butler as demonstrated by AROUND-B. Sort of akin to a shopping cart that follows you around. What a perk. No more trying to balance your selections in one arm while trying to thumb through others. Will that add to your purchases? I think it just might. And maybe, over time, a machine such as this can have the capacity of actually ringing up the sale or remembering you when you return and then making suggestions on books from your most recent purchase.
Can you envision something like this being used in a liquor store? Where the robot can help you make selections on wine, what pairs best with that fillet you're planning for Valentine's Day dinner with your bestie. Or suggesting after-dinner aperitifs or cocktail recipes, etc., etc.?
Yes – robots are meant for more. And we think they'll be delivering more in many different ways in the coming year and will soon transition from a trend to a customer expectation.
Trend #2: Shoppable Experience
I'm going to say that this whole "shoppable experience" thing had its beginnings with the likes of QVC and HSN (Home Shopping Network). Once the rulers of late-night TV (come on – who hasn't purchased way more vegetable slicers than anyone could possibly need, at 12 am, after the second…okay third…glass of pinot noir?), these channels introduced a new experience for TV viewers with their live demonstrations and cast that you could actually call into during the live broadcast to celebrate your intense love of vegetable peelers.
The "shoppable experience" has grown in popularity since the early days of the 80s and has led to so many different forms on the same theme as to be endless in the ways it can connect with consumers – either at the point of need or at the apex of the experience. Inducing and in some cases seducing participants to interact with and then own part of that experience.
Imagine vacationing at a hotel where an entire accommodation can be turned into an entirely shoppable showroom. Where you once stuffed your suitcase with hotel amenities as souvenirs to relive the experience of your stay once home, now hotels of all shapes and sizes are not just selling you the stay…they're selling you the entire room! What better way to experience something than to be directly immersed in it physically?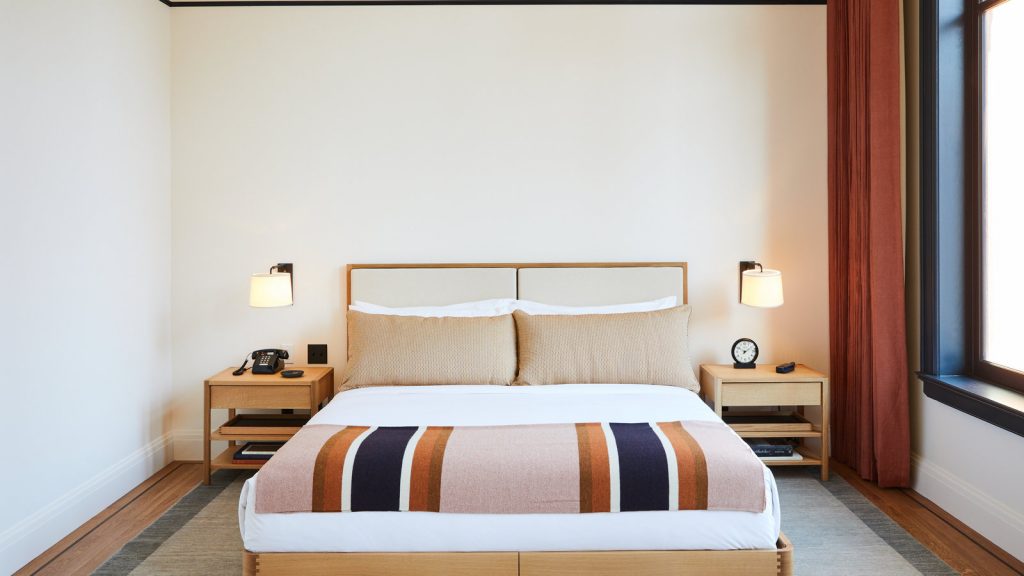 As Trend Hunter noted in its annual report, "Consumers increasingly expect that brands match their lifestyles and social media consumption habits when trying to relate to them. These more authentic interactions breed brand loyalty among consumers." And while an ad can influence momentarily, an experience resonates with the consumer long past the initial engagement. Because it creates a memory. And if the level of that experience is grand enough, if it tugs at an emotion (joy, wonderment, fantasy), then it becomes a memorable moment and one that consumers will want to recreate over and over again.
Why is the "shoppable experience" so often related to the online experience? Why does it have to be contained only in digital form? Although superstring theory proposes that the universe exists in 10 dimensions at once, the fact is we live in a three-dimensional world. And we have triggers that guide us to interact – we are driven by emotions. So, while we are constantly bombarded by digital influencers, the fact is, we are often moved to action by the physical and first-person interactions that we have with our environment.
Why then limit this just to online experiences? Why couldn't a dinner out with friends be a shoppable experience? Like, I'm lovin' the wine glass my pinot noir is being served in and even better, I'm lovin' the pinot noir that's being served in that glass. I want it next week. Can I order it for delivery (with the glasses) to my home to arrive next week as I'm finishing up my delicious meal?
Now while that might sound a bit far-fetched, it's not. And I would only need to point to Ikea as being a leader in the "shoppable experience." Eat in their in-store restaurant and savor their exquisite Swedish meatballs served on their UPPLAGA plateware while you sip on a Vintersaga in one of their SPORADISK glasses and well – everything you've experienced is just steps away from purchase. The experience to be recreated once back home, to the thrill and delight of your family.
Shoppable experiences such as those being introduced by Albertsons through live stream video and Walmart will continue to gain momentum as we navigate through these challenging times, looking to merge human connections with live, interactive experiences on digital platforms. However, we see that this concept will morph and grow even further as we get through some of the physical challenges we are presently facing. And our physical interactions will soon replicate the digital expediency of getting what we want, when we want, at the point of interaction. No matter where we are, or at what intersection we engage.
Keep an eye out on this trend. There will be more innovations coming, I promise.
Trend #3: Virtual Labs
Yes – we've been cooped up too long. No one is going to argue that fact. But our desire to explore, create, experiment has not been diminished. And our desire to be the creators of what's right and desirable for us has also not been lessened.
For a long time, consumers have been told – this is your box. This is what you should wear. This is how you should look because…well…that's what marketers were telling you. Selling you. Constantly and relentlessly.
Fast forward to now. Consumers are the purveyors of their own identity, destiny, lifestyle, missions. They want choices. They don't want three options. They want 20. And they don't want you telling them what's right for them. They want to decide that. And brands, at least those that get it, are not denying their customers that ability.
And although the physical restrictions continue to be a challenge in such experimentation, it hasn't stopped many brands from finding ways to pull the consumer into the creation experience or at least in making it possible for them to have a role in deciding what the final product will be.
Taking personalization to new heights, brands like IL MAKIAGE cosmetics and Prose hair care allow the consumer to specifically match a product to their need, pain point, physical attribute or age. In some cases, these brands actually create a product based upon what the consumer discloses though a multi-layer survey process that the shopper participates in online. The product is made just for them – even down to the label on the bottle.
Product labs aren't a new thing. Back in the day, The Body Shop used the same method in store and gave shoppers the ability to create their own scents based upon a wide array of fragrances offered for in-store mixing. But moving into the present, the idea of allowing consumers the ability to uber-personalize and customize products, especially in cosmetics and hair care, in a way that is like having your own beautician-mixologist on call (by appointment of course) is just right and certainly timely.
Take for instance Bite Beauty's virtual Lip Lab experience. Now that it looks like this nasty virus is sticking around for a while, it might appear that such an intimate experience in the physical sense may not be a preferred means of experimentation and customization for most. So the virtual aspect of having products created 'just for you' and 'just how you like it' may continue on and branch out to other things like furnishings, home decor, electronics – the list is virtually (sorry) endless.
And it can be quite a symbiotic relationship too, this lab thing. It's kind of like a consumer focus group experience because much of the data that is collected from the experience, on the brand's side, can help in their R&D towards trend tracking, consumer preferences and acceptance. Something you could never really pick up on just an off-the-shelf or online purchase. And something that might help steer inventories, product adaptations and of course product development.
Even when we are fully and I mean physically and mentally back in store, these types of efforts to better understand consumer demands and bring the brand closer to their customer are bound to continue in some manner, shape or form. And perhaps that will be a blend of both virtual and physical interactions in some fashion because that means choices for the shopper. And that's what she wants as much as she wants a perfect lipstick made just for her.
While trends come and go, it takes a strategic and enterprising eye to see the value proposition offered by some, then translate it into actionable and impactful ideas that will shape and grow your business.
---
For over 60 years Medallion has continued to explore the many possibilities and opportunities with our clients towards optimizing and growing awareness of their brand. We don't predict success. We make it happen.
Contact Chris Gordon at 646.677.5618 for more ideas and inspirations to make 2022 your best year yet! And be sure to subscribe to our blog, voted one of the top, must-read retail blogs by HubSpot.com and Medium.com!
Ready to connect to your customers in a more meaningful way?
CONTACT OUR TEAM