Strategy, Signage, In-Store Marketing, Retail Display
Gearing Up for Seasonal Sports Rushes: How to Get Your Store Ready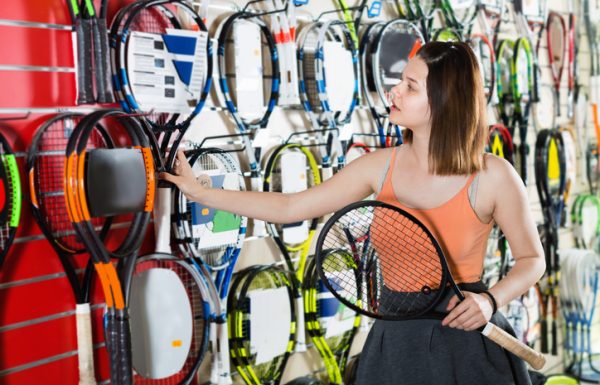 Sports products are predictable in their selling season: footballs, soccer cleats and field hockey equipment in fall; basketballs, hockey sticks and ski gear in winter; baseball gloves, golf clubs and tennis racquets in spring.  Seasonal sports rushes are a fact of life for the sporting goods category.
This consistency in shopper need, season after season has put many sports retailers and brands on autopilot. If the only things you are swapping out each year are the product models, then you're doing a huge disservice to your store and potentially driving your shoppers to a brick and mortar or online competitor.
Shoppers expect information along with selection, and nowhere are the stakes higher for choosing the right equipment than with sports. The thrill of victory depends on it. In-store holds an unparalleled advantage over the internet: players need to feel the weight, grip and size of their equipment. They want to swing, putt, slash and cradle before purchasing. But they also want to know what differentiates one model from the next and why certain brands command a premium, and they want all the information and product easily organized.
Pay attention to the buyer – and the user
 Buyers and users. They're not always the same person. In the case of sporting goods, parents are making the gear purchases for their children, and they appreciate clarity and convenience.
With the current emphasis on experiences in sports shopping – think in-store putting greens and climbing walls – the basics are often ignored. Signage and displays that guide the buyer through the selection process – answering questions like "why this goggle over that one" or "why is this glove more expensive than that one" – are seldom being utilized to their full potential. It's like having a first-round recruit and keeping them on the bench. Stores need the combo of product and information to solve shoppers' questions, ease their concerns and seamlessly guide them to the point of purchase.
Even seasoned athletes benefit from more clarity and ease in shopping: competition often hinges on having the best equipment. Easily finding, identifying and understanding the best gear can make a potentially stressful (and often expensive) purchasing experience more satisfying and successful – and make the athlete better equipped to shine on the court, field or track.
So how do you simplify this emotional and crucial experience?
Inform, organize and streamline the shopping experience
Shopping for sports gear is purposeful, specific and utilitarian, with a dash of bravado. For the novice sports shopper – and even the advanced buyer – the differences among shoes, helmets, mouth guards and other apparel and equipment aren't always easily discernible.
Shoppers want help differentiating between models, something they have grown to expect with e-commerce retailers. The click-to-compare feature on L.L.Bean's site is a huge time-saver for its online shoppers.
The same helpful guidance can be provided in-store with displays and signage. Ski Barn, a three-time SIA Retailer of the Year award winner, uses signage to detail the differences among skis, outlining brands, models and lengths.
You can be even more helpful to shoppers. Create customized sports checklists, clearly listing everything a player needs. Bed Bath & Beyond's off-to-college checklists for outfitting dorms have become indispensable for parents and students. Make your store the go-to source for all things sport-related and reap not just more customers, but more purchases per customer.
Tap into the desire to be different – with personalization
Athletes take pride in their equipment – it makes or breaks a performance, and defines who they are as a competitor. Consider using a personalized approach similar to that used by fashion retail marketers. Identify the different buyer personas and what they need, then display appropriate signage. The novice may not have as specific – or high-end – needs as the varsity jock. An ice hockey player (and the hockey player's parent!) concerned about concussions would want to know the factors that make one helmet safer than another. Each buyer is unique.
Outlining the differences in the products based on their features – perhaps even ranking them as good, better and best – is a great way to create a simple, user-friendly hierarchy of products for each persona and their individual needs.
Retailers can go even further and leverage digital. 50–70% of shoppers (depending on age) use their phones while shopping to learn about products, prices and more. Complement your floor, wall and fixture displays with an app to serve as a "silent salesperson," informing and guiding the shopper to the right purchases for their needs – and use a display to alert them to your digital assistance.
[bctt tweet="The sports buyer seeks and rewards retailers that provide direction, ease and streamlined experiences. " username="medallionretail"]Clear signage, informative guides and friendly assistance are effective ways to earn the patronage of athletes (and their parents) season after season. It's a win-win.
Interested in being an MVP (most valuable partner) with new ways to capitalize on sports seasonality in your store design and signage? Email Michael Decker at engage@medallionretail.com, call 212-929-9130, or check out our portfolio at medallionretail.com.
Ready to connect to your customers in a more meaningful way?
CONTACT OUR TEAM