Strategy, Social Media Integration, Pop-up Retail, Retail Trends, Retail Marketing, In-Store Marketing
Last-Minute Social Media Marketing Hacks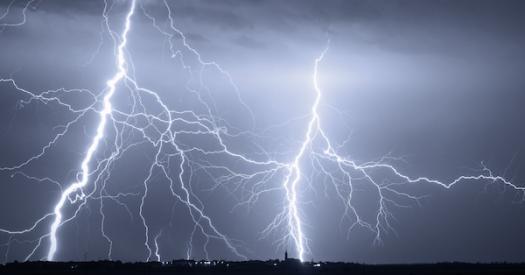 "It's alive. It's alive…" cackles Dr. Frankenstein about his Twitter feed. (A different Dr. Frankenstein; this guy used to be a dentist but now owns a chain of kitchen equipment stores across the tri-state area and, for the sake of this post, has just discovered social media marketing.)
The good doctor is realizing that Twitter, Facebook, Instagram, Snap and Pinterest are living organisms, unrelentingly ravenous for sweet, sweet content. Sure, Frankenstein's stores are decked out in black and orange and Halloween-ready. But he now sees that his brand's social presence is starving for holiday spirit.
There's a lot at stake for Frankenstein, and millions of other retailers. Americans are expected to spend about $9.1 billion on Halloween related purchases this year, according to recent research from the National Research Federation (NRF) and Prosper Insights and Analytics. The figure represents an 8.3 percent increase from last year's $8.4 billion, and stands to be the largest amount that U.S. consumers have ever spent on Halloween items in a single year.
"Americans are planning to spend more than ever as they gear up for Halloween," said NRF President and CEO Matthew Shay. "Retailers are helping customers celebrate in style with a huge selection of costumes, candy and decorations to cater to ghosts and goblins of all ages."
To get a full share of those Halloween dollars, retailers must supplement (and complement) their in-store installations and celebrations with a robust social media presence. And because social media happens in real time, it's not too late for Dr. Frankenstein and others like him to create some online treats for shoppers.
Decorate social media profiles.
Shoppers love a well-decorated store. A clever, intriguing visual often encourages shoppers to linger and buy.
Redesign your brand's social media marketing profiles just as you do in the physical world. Add a splash of Halloween by changing color schemes and adding classic icons of the holiday – ghouls, cats, spider webs or pumpkins. If you have a developer at hand, add the same graphics to your website or app. Google Doodles are always great for inspiration.
Show the scary.
Visual content, like images, GIFs and videos, will grab attention and tell your spooky story in mere seconds. Special occasions like Halloween allow retailers to loosen up a little bit and have some fun with their shoppers.
Visual posts should call attention to products, but only in a way that speaks to the shopper excitement and anticipation. Some quick tactics:
Go wild with visual puns
Create a "31 Days of Halloween" GIF campaign
Add fun illustrations to existing product shots
Take pictures of your team(s) in costume
Integrate your brand into classic horror movie moments
Offer unique DIY ideas.
A good rule of thumb for holiday-themed social media activity is to share with purpose. During the Halloween season, do-it-yourselfers and Makers are more active than ever. Crafty shoppers are eager to participate in the holiday, which creates opportunities for brands to engage.
Halloween fans of all ages are aggressively searching for ideas, inspiration and tips for decorations, costumes, party themes, games and food/treats. Be a resource.
Host a contest.
Many people are hyped at Halloween, more willing than ever to trade a trick for a treat. Keep contest duration short enough to spur people into action but long enough to give them time to prepare their entries, especially if more work is involved, such as creating a video.
You can also build a contest around food creations, decorated rooms or spookiest things and places. Remember, every social media marketing campaign must link back to your brand, mission or product, so contest themes and requirements must be relevant.
Some contest ideas:
Ask shoppers to submit a photo using your product in a Halloween setting.
Stage a sweepstakes; social shares are randomly rewarded
Challenge followers with Halloween trivia
Conduct a virtual Halloween costume contest (photo postings)
Utilize hashtags.
The right hashtags will help you connect with relevant discussions. Seasonal hashtags such as #Halloween, #TrickorTreat, or #DIYCostume will link your brand to the broader conversation.
Use a tool like Hashtagify to get insights into relevant hashtag use and to ensure you're using the right connectors to help boost your messaging. Consider creating a brand-ownable, themed hashtag to boost specific promotions.
Ready to connect to your customers in a more meaningful way?
CONTACT OUR TEAM